Essential Guide For Travelers Planning to Drive in Thailand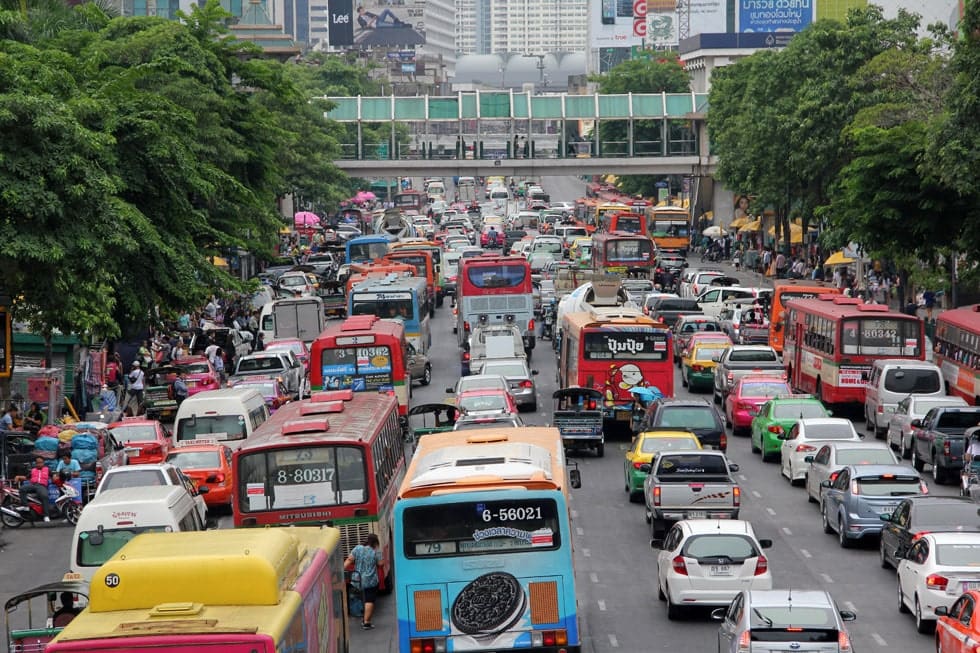 Thailand is a very prominent holiday destination when it comes to families and expats. An average of more than 39 million people travel to Thailand every year and for those who have experienced it for themselves, these stats are really not surprising. Thailand is a beautiful country rich with culture and scenic views. When travelling in Thailand many tourists and expats opt for their own transport whether that be renting a vehicle or purchasing a private car.
With that in mind, we have prepared an essential guide to driving in Thailand that includes realistic advice from real-world travellers to this beautiful tourist destination. Thailand has been ranked in the top 4 countries for the world's most dangerous countries to drive in. I personally had a great experience in Thailand riding a motorbike from Bangkok in the south of Thailand up to Chiang Mia in the North. My trip included a return visit via Laos before I finally ended up in Cambodia, visiting the stunning temple Ankhor Wat. I Completed my road trip with a final run back to the chaotic hustle and bustle that is Bangkok to return my rental dirt bike and thank the rental company for the great advice they had given me – which I will share with you now.
Let's get started
Have a Valid Driver's License 
The first thing you must do if you want to drive in Thailand is to have a valid driver's license. If you have an international driver's license, then the license must be written in English or you can apply for a Thai driver's license if you are planning to stay for more than 90 days.
Driving is on the Left
Travellers from who are from Australia, UK, New Zealand, Singapore, and many other countries will already be accustomed to driving on the left side of a road which should be easy for them to adjust to Thailand roads. Whereas tourists from the USA, China, Germany, and other countries who drive on the right side may find it challenging to adjust to driving on the left side of the road.
Switching Lanes
It is crucial when changing lanes to keep your eyes out for other merging vehicles by checking to see if the vehicle starts to move in the direction of another line or by hand signals from the drivers. Many vehicles will zoom right past without a second glance, as a result, it is essential to check all mirrors and a blind spot check before merging between lanes.
Parking in Thailand
Parking in Thailand can be difficult due to the limited space on the road. As such, be prepared to see vehicles parked in all kinds of places, ignoring the signs and even parking in bushes.  In bigger cities it is harder to find parking, especially in Bangkok where the population is very high. In regard to parking itself, the price is not too expensive.
Hiring a Vehicle or Purchasing One

Hiring a vehicle is fairly cheap and doesn't require much as long as you have a valid driver's license that allows you to drive cars and the same goes for driving a motorcycle. You must have a valid motorcycle license to drive a motorbike. When driving in Thailand, make sure that the vehicle is insured since comprehensive car insurance is compulsory in Thailand. You will find checkpoints in many places and as such, it's a good idea to always keep your license, hire contract, and any other relevant documents accessible as you may need to provide this when being questioned by the police.
Honking
In other countries, for example in Australia, honking is seen as an expression of anger or frustration most of the time.  In Thailand, drivers use honking to tell other motorists that they are merging lanes, or a big vehicle is trying to get through. Considering some roads are quite small or near a bend, vehicles will honk to notify pedestrians that they are heading towards that way and to be aware so that they do not cross the road.
Signs
In Thailand, not all intersections have stop signs. In saying this, it is necessary when driving in Thailand to make sure that you stop and make sure there is no oncoming traffic before driving across the road. Many local drivers also ignore road signs and will suddenly pull out in intersections, even though they are meant to wait. Motorists will also do illegal U-turns if there are no police around. Violation of traffic regulations are a common thing amongst motorists with speeding and drunk driving being the most frequent offenses.
Police
Essential Guide For Travelers Planning to Drive in Thailand
The biggest thing to be aware of as a foreigner in Thailand (and to a lesser degree Laos and Cambodia) is that the local police force is somewhat corrupt and have their own set of rules and regulations that they enforce on a whim. If you are a foreigner in Thailand and they decide to pull you over for whatever reason, there is no point arguing with them as this will probably result in you being taken back to the local police station for interrogation. The best thing you can do as a foreigner is to make sure you always have a few hundred baht with you. To put it in perspective, 300 baht is about $9USD so for the price of a couple of cups of coffee you can avoid the police, or at least avoid further questioning and time wasted while you are taken to the station.
Thailand is one of the few countries where bribing the local police is not only accepted but also actually expected so make sure you always have a bit of spare change with you when driving or riding on the roads in and around Thailand.
I hope this guide prepares you for your adventures in Thailand and be sure to keep your eyes out for all incoming traffic and pedestrians!