Unique Travel Idea: Take A Football Tour Across Europe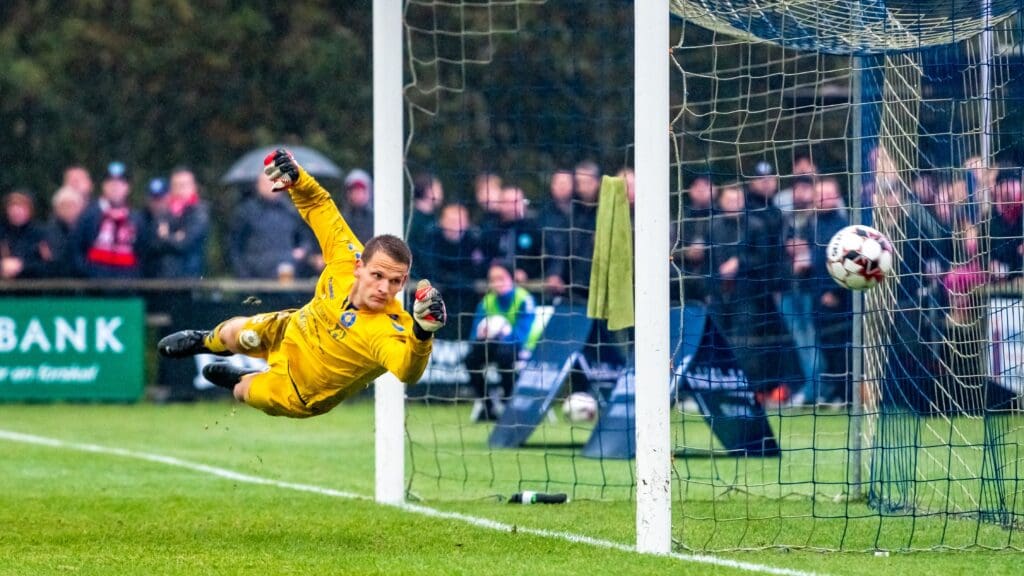 Photo by Lars Bo Nielsen on Unsplash
One of the joys of traveling is coming up with fresh reasons to travel. Well, you don't technically need a reason at all, but it's nice to have a purpose behind your journey. Some people travel for adventurous experiences, others travel to experience different foods, but there are lots more ways to have unique travel experiences.
As you can see from the title, we've got an idea that will appeal to sports fans. Europe is a popular travel destination for multi-country trips since you're just a few train journeys away from your new destination, making it's the perfect place to go for a long tour. Now, what if you threw something else in the mix to give your tour a purpose? Football (or soccer in the USA), is the most popular sport across this continent.  With so many countries having massive leagues and adoring fans, it's an ideal theme for a trip. What better way to explore Europe than by going on a football tour?! We'll help you get started by pinpointing a few great destinations for taking a football tour across Europe.
England
England likes to think of itself as the home of football, so it makes sense to go there and enjoy a match or two. The English football league is very big and diverse, with many professional teams spanning multiple divisions. The Premier League is the top competition, and there are stars from so many countries plying their trade here. If you want to experience a game or two, we suggest heading to a Premier League club of your choice. The big teams are Manchester City, Manchester United, Liverpool, Chelsea, Tottenham, and Arsenal. Attending any games involving these clubs is a great idea, or you could go to a smaller club for a more authentic experience. Either way, this is a wonderful place to start your tour.
Portugal
The best way to continue your football tour of Europe is to fly from England to Portugal. Home of Cristiano Ronaldo, one of the greatest footballers the world has ever seen, Portugal is a nation that loves the sport with the round ball. Again, it has its own league system, but one thing that makes Portugal special is how passionate the fans are. If you can attend any club games here, ensure they involve two of either Benfica, Sporting Lisbon, or Porto. The first two teams are both Lisbon-based, so there's a huge rivalry there that's full of passion, flares, and great football. It's an experience in itself to witness the two teams go at it, but Porto is also a club that rivals the other two. The three of them are the biggest and most successful clubs in Portuguese league history, which is why you need to see them go at it.
Also, as a side note, it is worth going there to see the Portuguese national team play as well. Just as a chance to see one of the modern greats ply his trade in front of home fans!
Spain
From Portugal, make the short trip across the border to Spain, and you're in a country that goes crazy for football. Seriously, the Spaniards love this game, and the passion for the sport really grew in the mid-2000s when the national team started winning everything. It is certainly worth seeing the Spanish national team play if you can, purely because their style of play and the passion of the fans is truly something special.
However, you are also blessed with a whole host of incredible teams to watch week in week out. The Spanish league pyramid is similar to the English one in that there are numerous divisions of professional teams. The lower down the pyramid you go, the more…what's the word…genuine the games feel? There's lots of money at the top of the game, which can create a gap between fans and clubs. At the lower levels, fans have better relationships with the teams, the stadiums are smaller, and this translates into outrageous atmospheres. If you are going to watch a game at the highest level, you can't get much better than El Classico between FC Barcelona and Real Madrid.
Netherlands
The Dutch are a small nation, but they're passionate about football. The league system here isn't the highest standard, but the fans are still very passionate. Still, you should stop off here when the Dutch national team plays, purely to see the streets littered with people in bright orange clothing. It's a vibrant and fun experience like no other!
Germany
From Holland to Germany, a nation with football at its heart. The German league system is unique in that most teams have to have a percentage of ownership dedicated to the fans. It creates a better connection with the supporters, which results in truly memorable experiences. One team that's worth watching is Borussia Dortmund. They play exciting football, but they also have some of the best fans across Europe. The 'Yellow Wall' at their stadium is a section of fans decked out in yellow that keep singing the entire time. It's genuinely a sight to behold!
Italy
To round off your football tour of Europe, head to Italy. A gorgeous country in its own right, Italy is home to a whole host of iconic football clubs. From Juventus to Napoli, Lazio to Roma, there are plenty of teams you can watch in iconic stadiums. Nevertheless, you need to attend the Milan derby if you are in Italy. It takes place between Inter and AC Milan, with one unique caveat making it all the more personal; they share a stadium! It can get very rowdy, very exhilarating, and very much worth the money.
Think of this as a rough guide to help you plot a football tour of Europe. The idea of attending football matches is brilliant as it gives you something to do while also providing excuses to visit iconic cities and explore these wonderful countries. Also, if you want to make the trip less expensive, you can avoid all of the big teams and big games and watch football in the lower divisions. The stars aren't on display, but you feel more connected to the clubs and the people, offering a better cultural experience.