These 5 Attractions in Palm Cove Should Be on Your Bucket List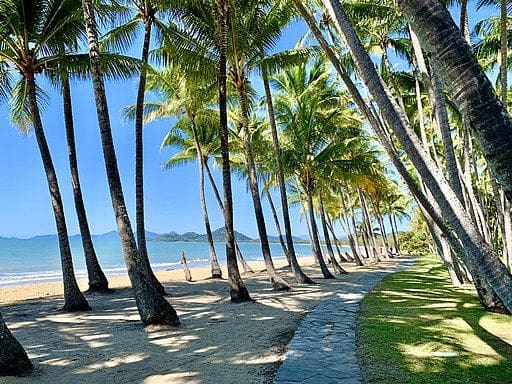 Wikimedia ComMossns by: Kgbo
Every traveller knows that 2020 was a washout.  If there are still travel restrictions in your area, don't fret, just keep working on your bucket list. With restrictions gradually being lifted, this may be the year, you can start visiting your dream destinations again. We know just the right place that you should include on your bucket list. If you haven't heard of Palm Cove in Australia, you can thank us later.
Palm Cove is one of the best travel destinations in tropical North Queensland and is an ideal base for exploring the Great Barrier Reef and surrounding areas.  Palm Cove is famous for its sleepy coastal environment and has great weather all year round. If you choose to stay there for a few days, you'll never get tired of its stunning white sand beach, lush landscapes and a picturesque view of the Coral Sea.  It's also home to countless attractions that you need to visit before you die. Below are only some of the fascinating spots that are easy to visit from Palm Cove.
The Great Barrier Reef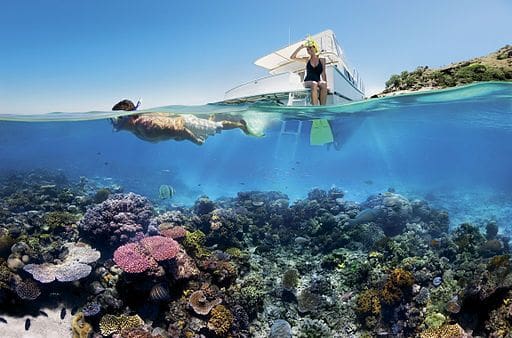 Wikimedia Commons by: Queensland at wts wikivoyage
This World Heritage-listed site is the crown jewel of Tropical North Queensland. They say that your travel in this region is incomplete if you didn't make a trip to the Great Barrier Reef. But guess what, the Reef is literally a stone throw away from Palm Cove. You can simply jump on a boat and set sail to the site.
You can either go snorkelling, scuba diving, or sit back on your glass-bottom boats to have a glimpse of the colourful life underwater!  Adventure boats to explore further out on the reef also leave from the Palm Cove pier.  Don't forget to bring hats, sunglasses, sunscreens, and your underwater cameras to record this memorable trip!
Daintree Rainforest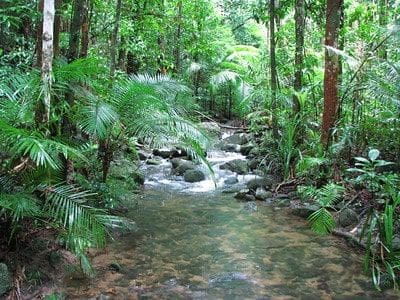 Flickr by: tanetachi
Just like the Great Barrier Reef, Daintree National Park is also considered as a World Heritage Site. This massive jungle is the oldest living forest on the planet and it's home to Australia's rich flora and fauna.
There are several ways to enjoy this big old jungle. You can either weave through it on foot or fly above its towering trees.  If you prefer exploring the rainforest via the hiking trails, the Mossman Gorge tour of Back Country Bliss is perfect for you. This tour allows you to see the lush vegetation and occasional wildlife appearances up close and personal.  Or if you prefer having a bird's eye view of the jungle, you can hop on the Skyrail Rainforest and marvel at the stunning Daintree that spans across Cairns and neighbouring areas. Don't worry, the gondolas are weather-proof, so you're safe!
Wildlife Parks
If you fail to see any wildlife in Daintree National Park, just visit some of the wildlife parks in Palm Cove. You'll have your chance not only to see them up close but also to interact with them!
If you've never seen a koala in person, we bet you'll get giddy in excitement when you meet one in Koala Gardens. These Australian furry icons don't care about you being around so you'll see them sleeping, eating, or just playing around their habitat comfortably.  If you want some evidence of your meet and greet with the koalas, you can ask the staff nicely for a photo with them.
Another place where you can see some rare wildlife is the Birdworld Kuranda. Over 60+ species of birds are protected by this sanctuary. Once you've reached this place, you'll see a flock of birds roaming freely above your head so watch out!
Kuranda Scenic Railway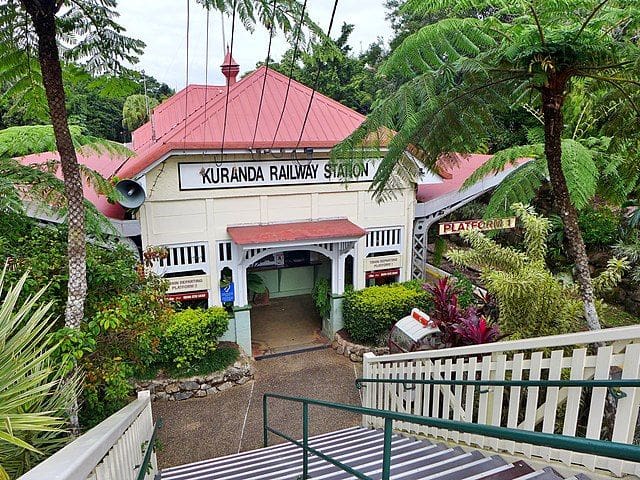 Wikimedia Commons by: Bahnfrend
Beyond the esplanade of palm trees on the Cove and deep in the rainforest, is an almost magical village named Kuranda. It sits atop the hills of Cairns and to get there, you need to jump on the most memorable train ride of your life: the Kuranda Scenic Railway.
It's a vintage railway system with quaint vintage bagons that will weave you through the rainforest and bring you to the village of Kuranda. After this trip, you'll never ride trains the same way again!
Tjapukai Aboriginal Park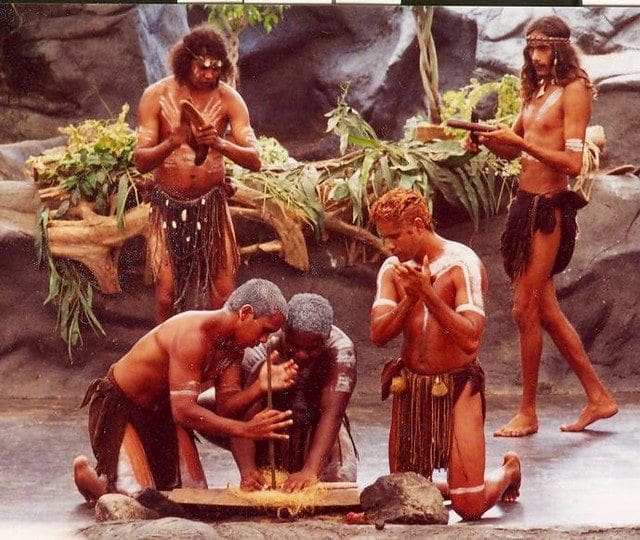 Flickr by: Happy A
For those of you who are not familiar, Tjapukai is known as the oldest living culture on the planet. This culture dates back over 40,000 years! That's why it's important that we appreciate, learn, and preserve this culture as much as we can.
During the tour, you can learn and or master the art of boomerang throwing, hunting, and bushfood cooking! They'll teach you everything about the history and culture of the Tjapukai through arts, dances, and demonstrations.
Conclusion
Did you take your notes on all these great attractions? Make sure to include these activities on your bucket list when you visit Australia and Palm Cove in particular.  Aside from the great attractions mentioned above, the food culture in Palm Cove is to die for also. With the array of Palm Cove restaurants lined up in the Cove's esplanade, you'll never run out of options! So if you're an ultimate foodie just like us, pack your bags and see you in Palm Cove!