Expert Tips to Save Money on Car Rentals This Year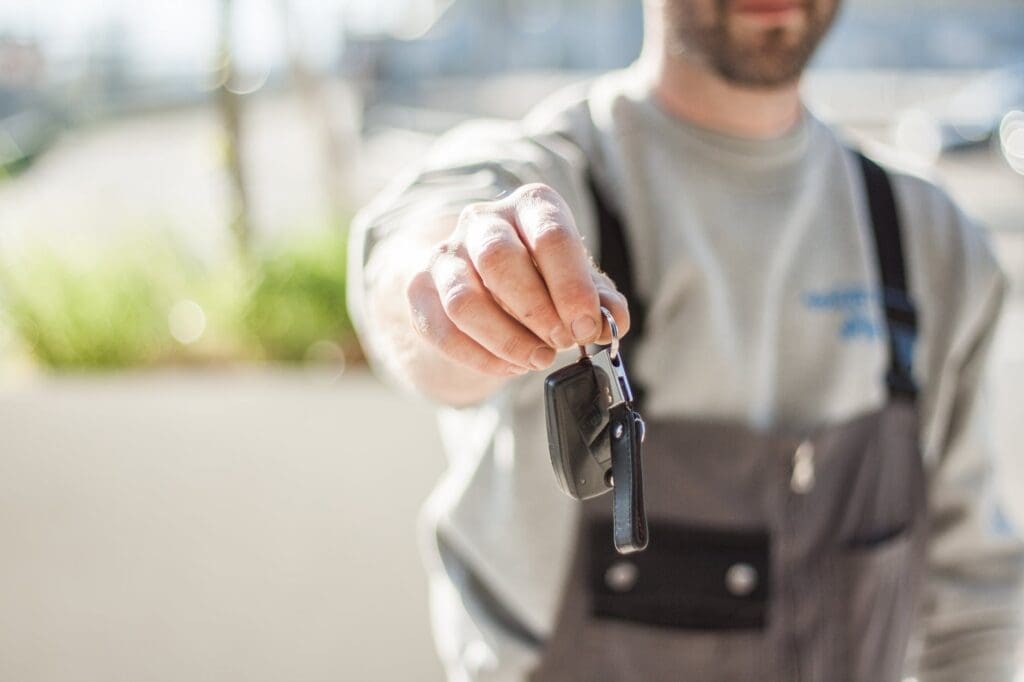 These expert tips can help you save money on your next car rental.
Now that travel is opening up again, the demand for rental cars is outpacing the supply.  This has resulted in increased rental car prices which is a disappointment to many travelers.  And let's be honest, who wants to spend more than required for car rental reservations? Travel expenses add up quickly, and understanding how to save cash on a vehicle rental may make a difference between sticking to your vacation budget or ruining it.  As a result, this article features several tried and true tips for saving money on your next car rental. Let us get started.
Join Loyalty Programs for Car Rentals
Loyalty program members may earn prizes, get complimentary upgrades, and sometimes even skip the line while picking up the vehicle. Additionally, loyalty programs notify members of upcoming promotions and give car rental promo codes for further discounts.
Also, as a participant, you may benefit from discounted prices while looking for prices directly on the vehicle rental company's website.
Weekend Rentals
Consider renting over the weekend if your travel plans are flexible. On Friday, Saturdays, and Sundays, companies often offer rentals at a discount of up to 50 percent compared to weekday rates. However, to guarantee you are receiving the most outstanding value, it's wise to research costs across multiple dates.
Compare Prices Using an Aggregator
Use a website to look up the dates of your car rental. Prices and vehicle types will be shown from hundreds of rental car companies, allowing you to compare and pick the best bargain.
You will have the option of filtering and sorting the results during the search. Rental car locations differ according to destination. In smaller towns or international locations, you may uncover an unexpected vehicle rental company that provides enormous discounts over established brands.
When comparing pricing, make your dates, pick-up, and drop-off hours as flexible as possible. You may be surprised to discover that a few modifications might result in price reductions.
Reserving a Rental Car for Only the Days You Will Need It
If your trip begins in a large city, hotel transportation or public transportation will be available to assist you in moving from the airports and traveling around the city. Not only will you save on car rental, but also parking costs.
Once your destination has been finalized, pick the car rental at a specific city and begin your road trip. For instance, while visiting London, use public transit for sightseeing.
Rent Only the Car Types That You Require
Avoid renting a car that is larger than you need. Consider the following.
Which routes will you be traveling on?
How many passengers and their belongings must fit in the car?
What kind of weather might we expect?
There is no point in paying for a larger vehicle if you only have two people and a couple of bags. Additionally, larger cars use more gas, which may increase cost, mainly if you will do a lot of traveling. While it's tempting to indulge sometimes, renting a convertible to travel throughout Europe in the winter is a waste.
Utilize Memberships
Members of organizations such as AARP and companies such as Costco get discounts and special pricing on car rentals. Renting a car via Costco Travel might result in substantial savings. AARP members may save up to 30 percent on vehicle rentals when they book directly with companies or via the AARP Travel Center.
Select a Location for Pick-up Other Than  the Airport
Airport car rentals are the most expensive since the bulk of guests arrive at the airport. Additionally, local laws often impose additional taxes on airport rentals that are included in your bill.
If possible, use public transit or a hotel shuttle into the city and then rent a car from a convenient city location.
Calculate the cost of a taxi from the airport if necessary. Is the rate of a taxi substantially cheaper than the cost of renting a vehicle at the airport? In certain instances, the result may be positive. Bear in mind that any parking-related fees must also be considered.
Inquire About Discounts
Are you a AAA or military member? Or are you a disabled person or a senior citizen? If so, keep your identification card in your wallet and inquire. You would be shocked at how many companies provide discounts but do not always disclose them.
Self-Fill the Tank
Use caution when renting a car with a prepaid fuel option that permits you to return the vehicle without replenishing the tank.  While this is convenient, you will be charged the rental vehicle company's refilling cost. Not to add that the car rental agency will charge you for a full tank of gas irrespective of how much you used.  Rather than that, use an app to locate the lowest local gas rates and refill before returning the vehicle. Ensure that you pay for your gas using a credit card that offers incentives.
Adhere to All Traffic Regulations
Hopefully, this one is self-evident. Speeding, illegal parking, and irresponsible driving will almost certainly result in citations and penalties.  Read all indications and abide by all local traffic laws. It's not cheap to have your rental car towed away if you park it in the wrong spot.
Cut Out the Extras
Your rental vehicle company may attempt to upsell you on additional services such as GPS navigation. Avoid paying the additional $30+ surcharges by relying on your smartphone for entertainment and navigation. If you are going overseas, use the airport's free Wi-Fi to stream music as well as a route for your location to avoid getting charged for roaming.
Return your Rental Car on Time
If you return your vehicle more than a couple of hours late, you may face a whole extra day penalty. Avoid this inconvenient fee by returning on time or early.
Conclusion
Consider these cost-cutting tips the next time you rent a car, particularly during the coronavirus epidemic. They will assist you in saving money on your rental and related expenses such as tolls, damage waivers, and petrol. When combined, you will save a bundle on your next vacation.