Top 9 Once-In-A-Lifetime Experiences to Have in Peru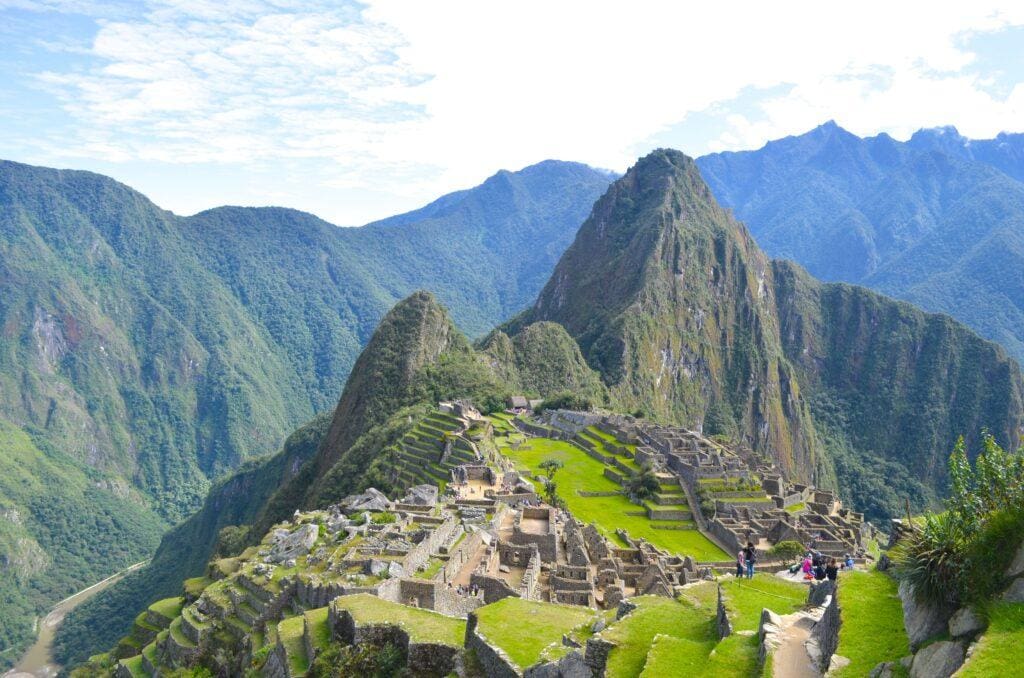 A journey to Peru belongs on any adventurous traveler's bucket list.  While Peru is most often associated with a visit to the famed Inca ruins of Machu Picchu, there are many more awe-inspiring sites to visit throughout the country as well.  From beautiful colonial architecture in major cities to sweeping coastal beaches, and the mythical Amazon jungle, Peru has much to offer curious travelers.  Come along as we take a look at 8 sites that deserve to be on your list of once-in-a-lifetime places to visit in Peru.
Located on the Pacific coast of South America, Peru is modest in size compared with its neighbor Brazil but holds some of the most iconic sites in the world.  Travel between sites can be challenging given that dramatic changes in elevation can be involved.  This is not a country for a casual road trip.  You will need to do careful transportation planning well in advance of your trip.  Let's take a look at some of the top sites you should explore on your journey.
#1. Lima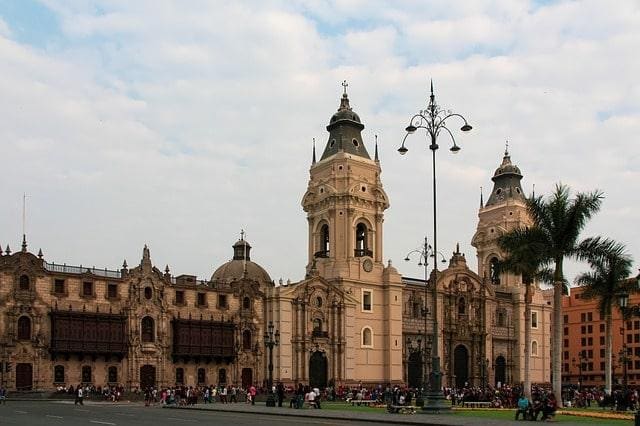 Unsplash.com by: Cesar Gutierrez 
Lima is the bustling Capital city of Peru and will most likely be where you arrive by flight into the country.  The sprawling Pacific coast city has garnered a reputation for being a hub for foodies looking to experience the best in South American cuisine thanks to the city's diverse cultures.  The city is dotted with grand Spanish colonial architecture sitting at the edge of lovely plazas.  Be sure to allow some time to visit the upscale neighborhood of Barranco and venture to the trendy beaches in Miraflores.
#2. Ica and Huacachina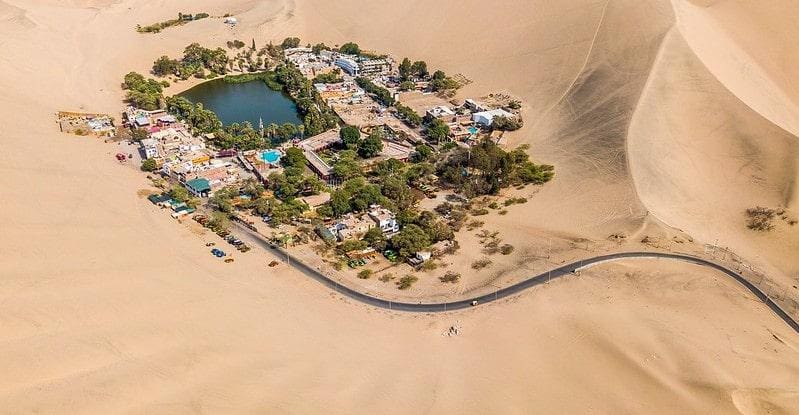 Unplash.com by: Water Alternatives Photos
Heading 4 hours south from Lima, the stunning desert oasis of Huacachina is located just west of the city of Ica.  Like a mythic desert oasis, this tiny town glistens among miles of surrounding sand dunes.  If you've ever wanted to do a dune-buggy or sand-boarding adventure, this is the ideal place for it.  While visiting Ica be sure to indulge in the local liquor – Pisco (brandy) that is favored in Peru and Chile.  Stop at local wineries and perhaps order a Pisco Sour.  Nearby visit the Paracas National Reserve to witness turquoise waves meet the orange desert sands. The Canon de Los Perdidos (City of the Lost) is another interesting site where you can view stunning desert canyons carved through the limestone.
#3. Nazca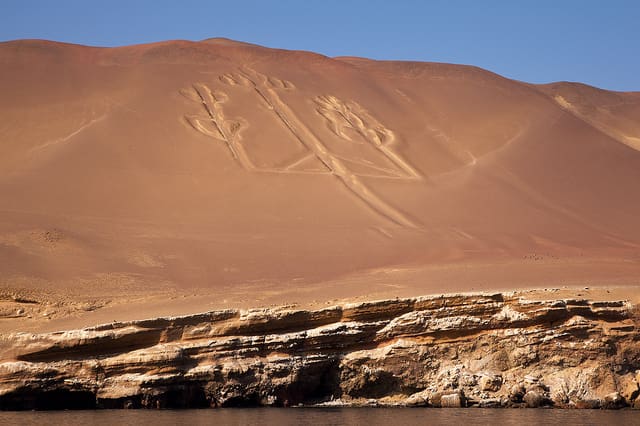 Traveling further south you will encounter one of the world's greatest unsolved mysteries – how huge pictorial lines were carved in the surrounding area and exactly who carved them.  These massive images were only 'discovered' after air travel became commonplace and planes flew over this area revealing approximately 70 elaborate images of plants and animals carved in the hillsides and desert floor.
#4. Cusco
Perched high in the Andes Mountains, the fascinating town of Cusco is the gateway for tourists on their way to visit Machu Picchu.  The historic city that was once the ancient capital of the Inca empire is rich in colonial architecture with impressive cathedrals, temples and ancient cobblestoned streets.  Be sure to visit the San Pedro Market for local produce and products.
#5. Machu Picchu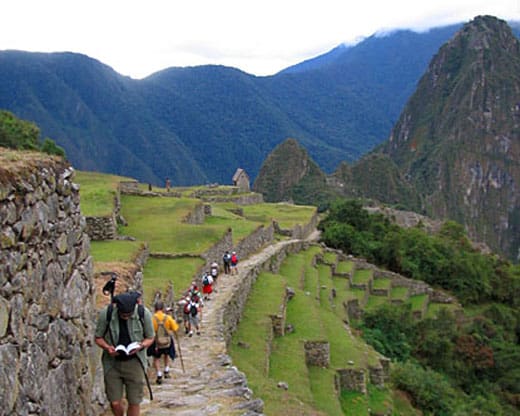 This hauntingly beautiful site is reached by hiking the Inca Trail or by taking the Inca Train and bus journey from Cusco to the ancient ruins.  Rediscovered in 1911 by explorer Hiram Bingham, this dramatic "Lost City" soon became one of the world's most revered adventure destinations.  Today, Machu Picchu has become so popular with tourists that there are strict limitations on the number of people who can visit in order to preserve the site from erosion.  Be sure to plan how to get to Machu Picchu well in advance and secure a permit to visit.
#6. Vinianca Rainbow Mountain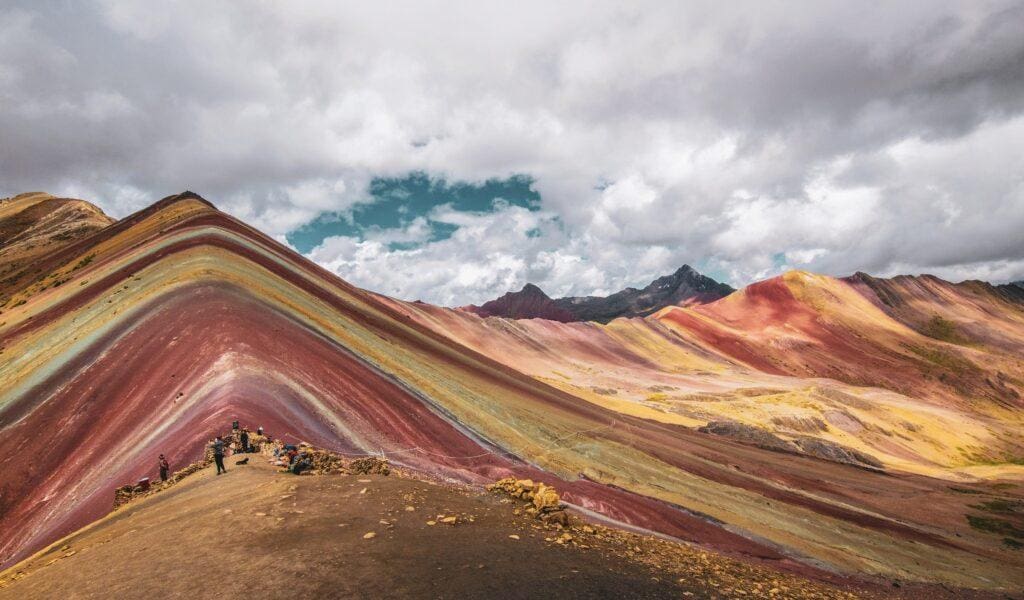 Unsplash.com by: McKayla Crump 
Located about 3 1/2 hours from Cusco, the amazing rainbow mountains of Vivianca are a relatively recent discovery.  As the ice fields melted away because of warming temperatures, colorful mountains were revealed with stripes of brightly-colored mineral deposits.  Today visitors can take a 9-mile hike up the mountains to see this amazing geologic site.  It's important to note that the elevation at the top is 15,000 feet above sea level, so often oxygen tanks are provided by your tour operator and this hike should only be done by people with good respiratory health. The first 15 minutes of the hike is the hardest, it's a more gradual slope from there.
#7 Puno and Lake Titicaca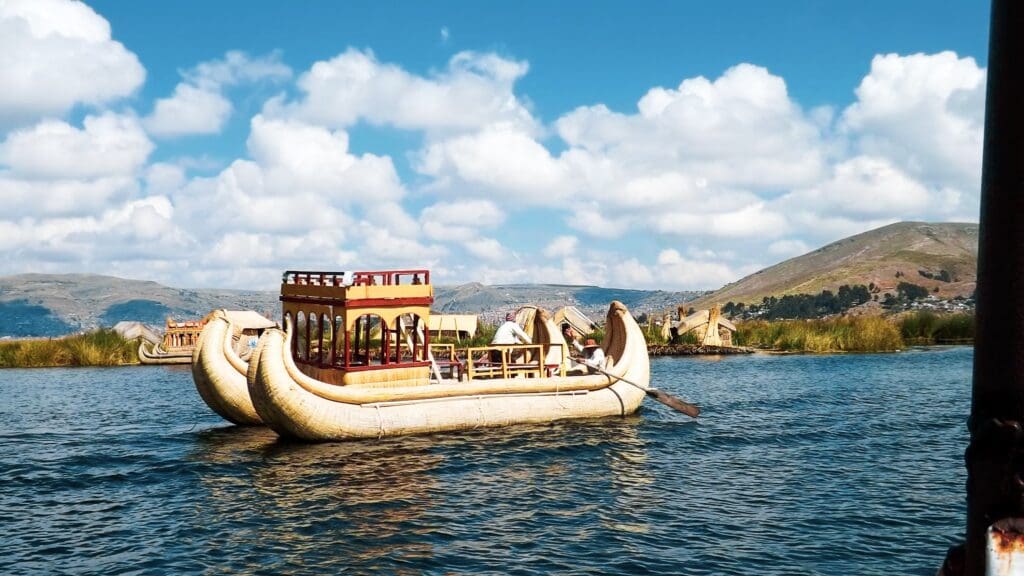 Unsplash.com by: WILLIAN REIS 
No visit to Peru would be complete without a visit to Puno and Lake Titicaca, the ancestral birthplace of the Inca empire.  The friendly city of Puno is located in the planes between Lake Titicaca and the nearby mountains.  The scenic journey from Cusco to Puno is often called the Route to the Sun as it passes lowlands where Llama and Alpaca roam.  The city of Puno is known for its friendly people who revel in dances, performing folklore rituals and gala festival celebrations.  While here be sure to visit the Uros, artificial floating islands that are made entirely of totora reeds.  This unique place will fascinate you as you explore the islands, boats and traditional houses all made by weaving the native reeds.
#8.  Puerto Maldonado and The Amazon
The mightly Amazon Rainforest spans 9 different countries, but Puerto Maldonado near the border of Brazil is considered to be one of the easiest and most affordable places for doing an Amazon Eco-Lodge experience.  Located about 10 hours from Cusco, there are regular bus routes available.  Puerto Maldonado is a laid-back quiet community perched on the banks of the Rio Madre De Dios River.  It enjoys a lower elevation than other sites in Peru, so altitude sickness is not of concern here. From Puerto Maldonado you can book a multi-day eco-lodge stay in the heart of the Amazon Rainforest Tambopata reserve at quite affordable prices and without the tourist crowds.  While you're in Puerto Maldonado, you may also want to visit Rolling Island (aka Monkey Island) which is a non-profit animal reserve.  Here you will get the opportunity to see many species of the area that have been rescued.
#9. Arequipa, Peru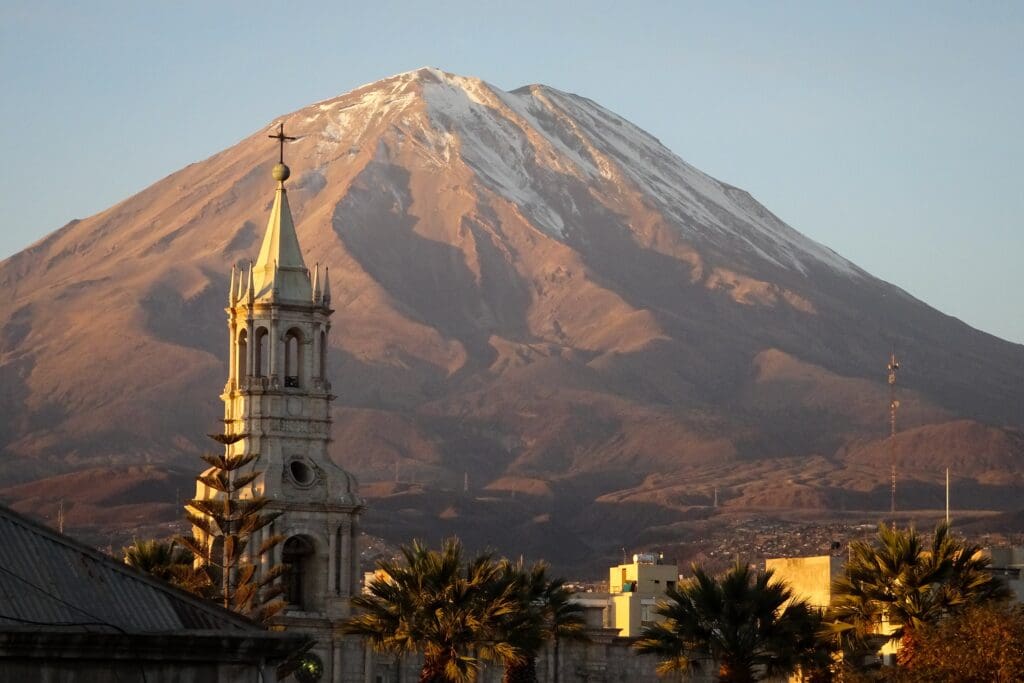 Unsplash.com by: Megan Kotlus 
We recommend one last stop in the very beautiful city of Arequipa before returning to Lima.  Known as the land of volcanos, this city is nestled in a verdant valley between 3 snow-capped volcanic mountains.  The city is dotted with impressive baroque buildings fashioned from the unique white volcanic stone in this area.  You'll find noble museums, churches, monasteries and cathedrals, friendly locals in this memorable community.  Enjoy a relaxing soak in one of their thermal pools and learn about their noble history.  You may never want to leave.