Top Luxury Destinations to Travel in 2021
Most of us have been cooped up way too long because of the pandemic and are ready to treat ourselves to a luxury vacation! Are you exploring destinations with lavish resorts, opulent fine dining establishments, and breathtaking hotel bills? The world is brimming with beautiful resorts with picturesque sceneries, exotic rainforests, and paradise-like alpine views. For those willing to pay the price, the world is an oyster of luxury and opulence.
There's an abundance of luxury destinations to explore when you have the cash to burn. You can carve out serenity in the Indian Ocean or desire a splendid vacation in Bora Bora. We have happily taken the responsibility of inspiring you with the most luxurious travel destinations to explore in 2021.
Here, take a look:
The Maldives
Home to a string of picturesquely serene islands and the majestic Indian Ocean coastline, Maldives is dripping with luxury. It hosts one of the most expensive and exclusive resorts for the elite. Visualize yourself in a paradise surrounded by a palmy tropical breeze, sandy beaches, and exotic blue lagoons.
Now, imagine yourself on an exclusive private island that houses no one else except you and your guests. That's right; you can rent an entire island and rejoice in your serenity and solitude in jaw-dropping tropical settings. However, you will need a speedboat or a seaplane to arrive at your secret, remote island.
The Maldives has one of the best, world-famous resorts that offer surreal living and dining quarters. You can dine in underwater restaurants and sleep with aquariums brimming with exotic sea creatures and vibrant fish. The luxury spas are the ultimate cherry on top to pack your tropical paradise escape.
Tennessee, USA
Tennessee is a magical treasure trove of cultural diversity, natural beauty, and endless entertainment. Most people associate Tennessee with rolling hills and beaten-track adventures in the glorious heights of the Smoky Mountains. While there's a wealth of natural beauty to explore, Tennessee also claims its rightful spot on the luxury travel radar.  Tennessee is especially great for family vacations and there are many deluxe accommodation choices that will treat the entire family.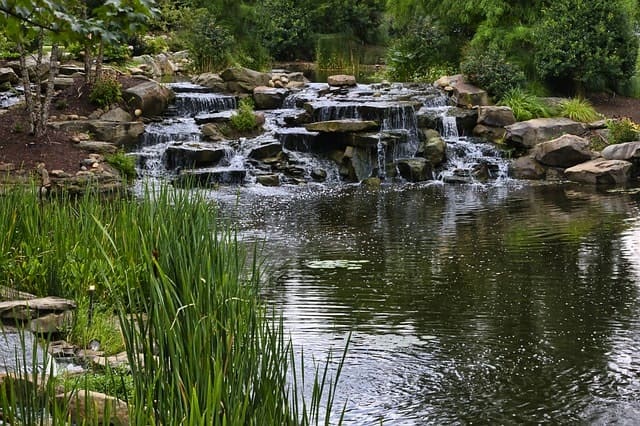 Did you know you can rent idyllic Pigeon Forge cabins with indoor pool tucked right in the heart of the wilderness? Tennessee beautifully combines the wilderness with luxurious amenities so travelers can connect with nature without the awful discomfort. Gatlinburg, Pigeon Forge, and the Smoky Mountains National Park beguile adventurers with spell-binding nature trails, waterfalls, and lakes.
When in Tennessee, one cannot ignore the delightful cultural scene comprising festivals, local fairs, artisanal handicrafts, and farmer's markets. Gatlinburg is the ultimate mountainside town to feast on the expansive rolling hills in an opulent cabin surrounded by magnificent views.
Bora Bora, Tahiti
Bora Bora is the ultimate luxury destination for Wall Street bigwigs, Hollywood stars, and elite jet setters. One cannot make any claims of luxurious globe-trotting without staying at the world-class luxury resorts in Bora Bora!
An idyllic island tucked away in French Polynesia; Bora Bora is home to the world's finest luxury resorts and hotels. The experiences are unbelievably opulent and lavish, and on average, one night in Bora Bora will cost you at least $1000. If you have that kind of money to burn, the island offers a distinctive platter of natural beauty and paradise-like serenity.
We recommend you to stay at the splendid Hilton Bora Bora Nui, the ultimate escape for beach bums and luxury-seekers. You can rent yourself a grand Polynesian bungalow overlooking the beach, so you can take a dip whenever you want.
Singapore
Singapore, also known as the "garden city" of vibrant blooms, offers an exclusive blend of Southeast Asian opulence. The financial epicenter of the region, Singapore is a metropolitan jungle brimming with green spaces and gardens. It provides a glitzy nightlife scene, Michelin-star restaurants, soaring skyscrapers, vibrant nature parks, and exciting safaris.
The botanical gardens are a breathtaking experience, beautifully entwined into an urban landscape. When in Singapore, there's an endless array of opportunities to splurge and spoil yourself rotten. You can pamper yourself at the incredible spas and palatial resorts and spend uncontrollably at shopping malls.
If you've never visited Singapore, the retail and luxury fashion scene will make you fall in love with those fancy boutiques on Champs-Elysees. The hotels and resorts come with an eclectic mix of traditional colonial and contemporary designs. You can rent suites with luxurious rooftop pools and a stunning view of the cityscape.
Bath, England
The ultimate destination for British royalty and nobility, Bath has enjoyed an astounding luxury appeal for centuries. It was a summertime favorite with the kings and their entourage. If you've seen the magnificently talented Keira Knightly in The Dutchess, you know all about Bath and its splendid ambiance.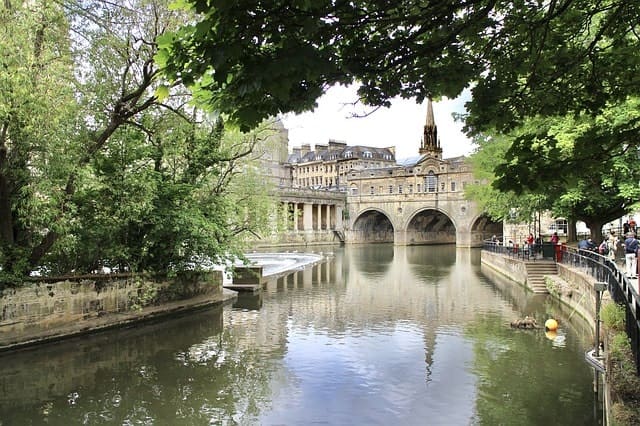 It is the ultimate retreat to rejoice in the untamed and unfiltered beauty of the British countryside. Netflix releases like Bridgerton and The Crown have us all yearning for Regency-era landscapes and royal luxuries. If you want to experience regal luxury at its finest, book yourself a suite at the Royal Crescent Hotel & Spa.
Did you know that this world-famous hotel was also one of the filming sites for Bridgerton? Imagine yourself taking leisurely walks in the beautifully landscaped gardens before sitting down for fine English tea. Bath is a breathtaking splendor of the charming countryside, Regency-era architecture, and the rarities of traditional British luxury.
Guana Island, British Virgin Islands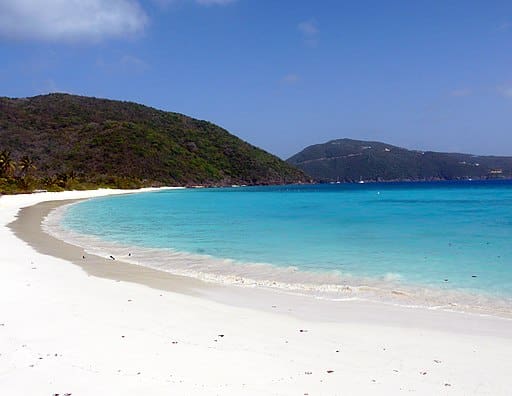 Wikimedia Commons by: Mike's Birds
The British Virgin Islands are the ultimate playground for the power elite and affluent of Britain and Europe. If you're not a multimillionaire, gaining access to Guana Island is a dream you probably shouldn't nurture.
Sprawling over 850-acre of breathtaking beauty, Guana Island is a private resort with no public access. The wealthy and affluent access the island from the nearby Beef Island on a private boat dispatched by the resort. It is undoubtedly the ultimate destination to relax and unwind in a heavenly setting if you can afford such luxury.
Conclusion
In these challenging times during the pandemic, luxury traveling is a crucial element that sustains the global travel industry. We urge you to prioritize your safety as you start exploring destinations for your lavish vacation. However, if you can afford a seaside cottage or waterfront villa, you can experience beauty without risking your health.