Top Hiking Trails in Denmark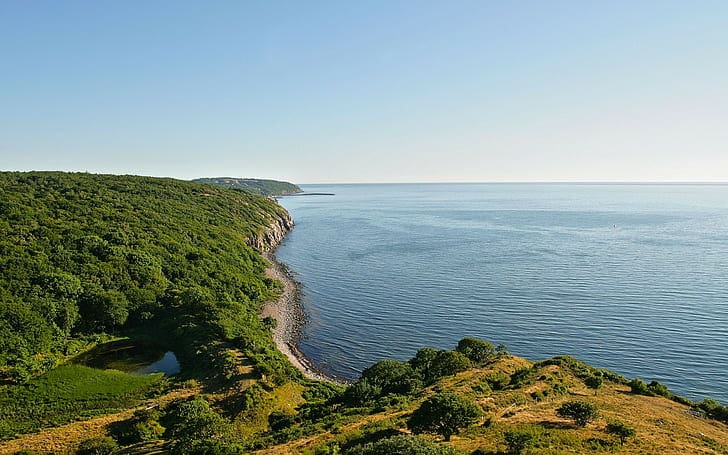 If you're visiting Denmark, you will be happy to hear that the country has a huge variety of breathtaking landscapes that provide over four thousand different hiking trails for you to choose from.  Similar to most Northern countries, Denmark offers more than enough outdoor activities, if you're looking for ways to spend quality time with your family.  It is well known that one of the most common ways to get around Denmark is by bike. However, the country is home to hundreds of hiking spots and trails.  So, for all the trekking enthusiasts out there, here is a list of the must-see hiking trails in Denmark.
Camønoen
The first trail to make it on the list is called Camønoen, which is known to be a very family-friendly and easy hiking trail. If you're looking for somewhere to take your kids and family, this option is a great one, as the hike is pretty easy, and the views are just spectacular.  The hike will lead you to Møns Klint, a 6km stretch of chalk cliffs. That one is really a sight to see, and you most certainly don't want to miss out on it.  Moreover, you'll be able to also find an experience center with interactive exhibits, theatres and all sorts of guided tours.
Rømø Island
Rømø is a Danish island, situated in The Wadden Sea National Park and it is another great place to go for a hike. The island is very accessible, you can get there by car or even take the public bus.  There are multiple trails that will take you through the beautiful forests of the island.  You can opt for longer or shorter hikes, as there are a few trails to choose from.  The walk along the beach will help you discover all sorts of bird species and rare plants. It's not a surprise for tourists to stumble upon rabbits or deers while exploring the island.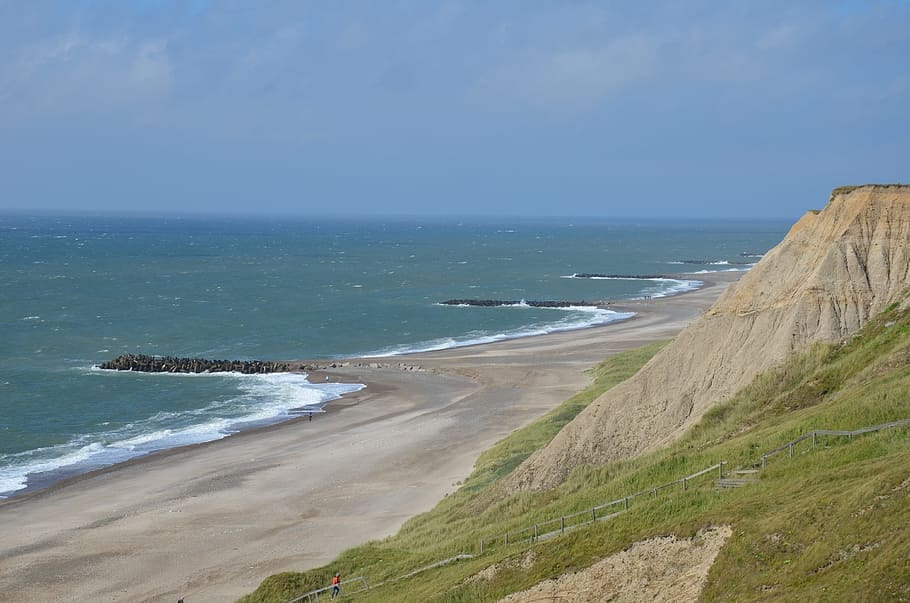 Bornholm
Bornholm is another island of Denmark, also known as the "Sunshine Island", due to the weather and also because of the geology found there. You will mostly find granite all along the island, which makes the entire hike quite an impressive sight to see.  The island is the home of the beautiful village of Svaneke, a cosy old-fashioned place that will make you feel like you're living inside a 70's movie.
The Archipelago Trail
Another delightful trail that can be easily explored is the Archipelago trail. This one is about 220 km long, and it's divided into seven major routes.  If you want to check all of them out, you will need a few days. However, this one, as well, is more than worth visiting, as you'll be introduced to various cultural habitats and landscapes, as well as pass through a large number of unique looking villages and lands.
If you wish, you can book a guide, and there are several visiting options so that the accommodation, route and even your luggage are being taken care of.
Thy National Park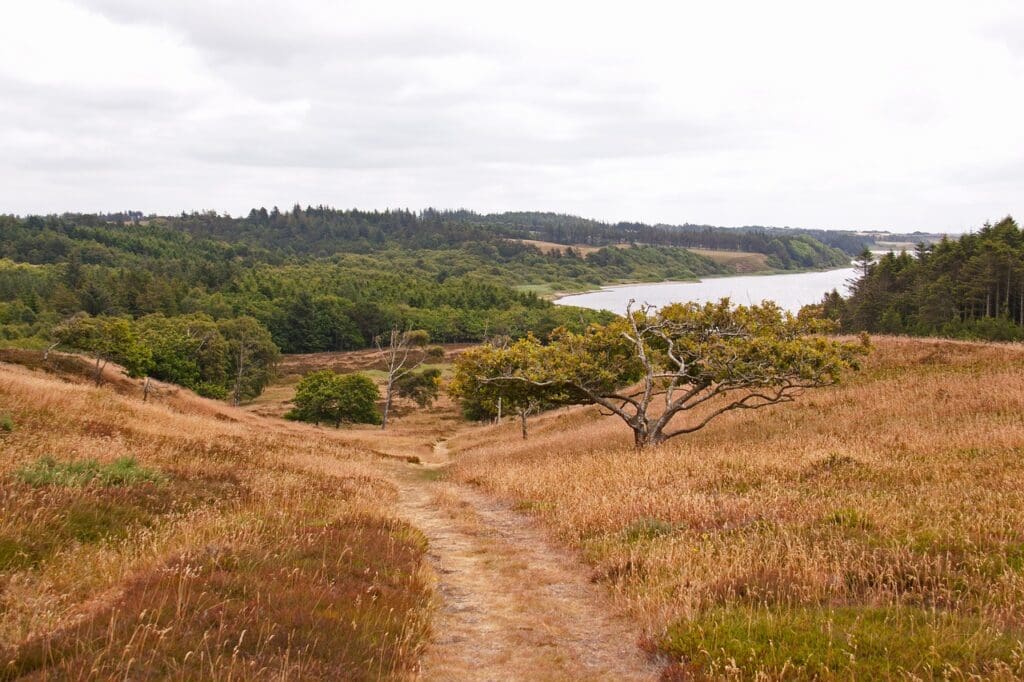 Thy National Park is the oldest natural park of Denmark. If you decide to hike here, besides the amazing view of the multitude of trees, you'll also be surprised to stumble upon World War 2 historical sites, such as bunkers, a fortress, and graves.  The wildlife has been preserved in this area, so chances are you're not going to be alone on the hike – deers, eagles and even seals might appear in your sight.
Moreover, if you're a fishing enthusiast, this is the place for you. The locals here will be more than glad to take you on a daytime fishing trip, as this park is the home of over 200 lakes.
Øhavsstien
Øhavsstien is another one of the longest hiking trails of Denmark. Again, going on this hike will have you pass through the amazing cultural landscapes of this place.  Moreover, if you're lucky enough, you might get there just in time for the poppy season, so you'll be mesmerized by huge fairytale-like poppy fields.  The trail never drifts too far away from the sea, so you can imagine that, here as well, the views are going to be spectacular.
Nyhavn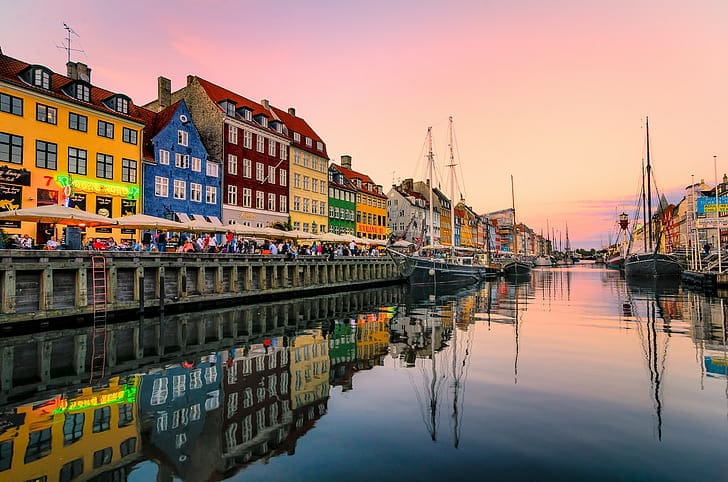 Last but not least, you cannot miss out on one of Denmark's most visited landmarks. Most of them can be found in Nyhavn, Copenhagen's old harbour.  While the rest of the trails described in this article will get you more in touch with nature – this one is going to be a city trail.  You can create a circuit so that you can visit and admire all of the well-known landmarks of Copenhagen, such as "The Little Mermaid", the famous colourful buildings, and all of the tall ships.
*****************************
About The Author:  Charlie Svensson is a fast, engaging freelance writer. Skilled in content writing and blogging. The favorite topics of his posts are education, social media, marketing, SEO, motivation blogging and self-growth. He works alongside a multitude of professional essay writers for dissertation service uk, a dissertation paper writing service. Excellent adaptability of skills to reach diverse audiences.