Five Ways To Travel The World Without Actually Being A Tourist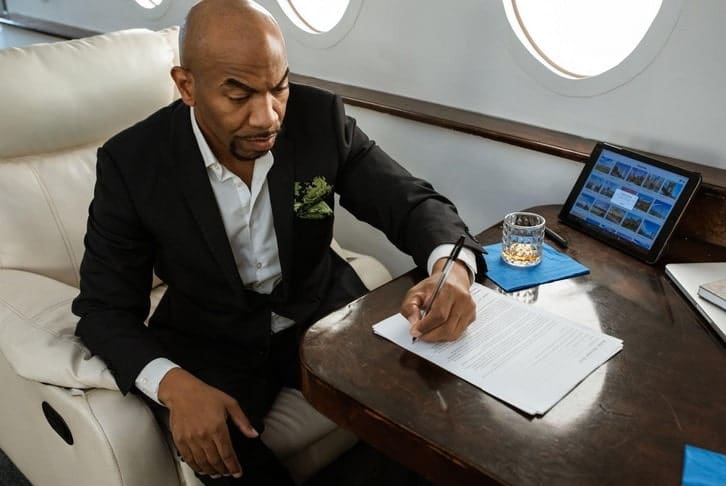 As children, we dream about traveling the world. If you ask the average person what their ideal future goals are, there is a strong chance that most of them will cite travel as one of the topmost items on the list.  Traveling indeed can be one of the most life-changing experiences for you. However, the situational dynamics might not always leave you fitting a traditional traveler's role when you travel. Or, to put it in better terms, you don't always have to struggle between working regular jobs and finding time to travel.
There are many different ways you can find a work-life balance and travel the world. We often think that a vacation to take a breather from work is the go-to option, but this article is here to prove otherwise. If you are interested in seeing more of what the world has to offer, read on to find out how to be a traveler without being a tourist.
Find a Job That Encourages Travel
Suppose you are interested in traveling and seeing the world. In that case, one of the best ways to do so is by pursuing a career that entails traveling as part of the job description.  For instance, you could become an air host/hostess or a pilot or a traveling nurse, or facilities manager in a company with many regional offices. That way, you wouldn't really be traveling as a tourist but would be fulfilling your passion while performing your job.
Of course, to set your career path, you will need to get a relevant qualification. For instance, if you want to become a hospitality manager and work with a large chain of international hotels, it would be fitting to get a degree in tourism. The best part is that technology makes this extremely easy as you can get hospitality and tourism degrees online to set yourself on a course while gaining relevant experience. A career in tourism is almost certainly going to have you traveling to a few locations worldwide as part of your job. What better way to see what you always wanted to as a child and still get paid for it?
Studying Abroad
Another great way to travel the world and see more is to pursue your college education abroad. Millions of students from the US choose to travel to other countries to pursue their higher education degree. Many European countries have options for near-free higher education with enticing benefits that international students can take advantage of.
Though you may spend a fair amount of time studying in your dorm room, you can always use your free time to explore cities and satisfy your knack for adventure. It would be even better if you manage to secure a scholarship abroad. That way, you won't have to break your bank too much.  Moreover, you get a unique perspective of traveling, one which awards you with a college degree at the end.
Become an English Teacher
Suppose you are a teacher in a country where English is the first language. In that case, there is a fair chance you aren't going to find satisfactory employment any time soon. However, lucky for you, international students are dying for well-qualified English teachers to expose them to the language.
International schools and universities are always on the lookout for qualified English faculty. This is an excellent way for you to go abroad and teach a new language. The best part is that they are likely to compensate you reasonably well, and you get to see a new part of the world in the bargain.
Conduct Research 
If you are researching culture, art, history, or anything related to a specific part of the world, it would be fitting to visit that region rather than gathering secondary data online. Of course, the latter is an option, by why not just travel? Being on-ground and gaining hands-on experience with the culture is the best way to interact with a representative sample and realistic data. Several research-based grants will be willing to fund your project if it is meaningful enough. That way, you won't even have to spend too much from your own pocket.
Pursue a Career in Your County's Foreign Office
If you have a knack for world affairs and international relations, this should be your go-to option. A career in politics can give you a chance to see the world as part of the job. Not everyone gets the opportunity to make it big in the foreign office as these jobs can be challenging to come by or prepare for. However, if you love to travel and know that you are skilled enough to land one, why not hit the bullseye?
There will be a considerable amount of traveling involved. Meeting foreign dignitaries, visiting the embassy, and establishing talks between countries are just some of the job requirements you can expect while working as a government official. Your travel and stay will almost always have a certain degree of luxury attached to it. What else can you expect when you're on a state-funded diplomatic visit? And let's not even begin on the list of monetary and personal benefits that will accompany the job.
Conclusion
These are just some ways you can travel the world without technically being a tourist. Weigh the options and see which one suits you best. Some of these options make it possible to travel the world like a free bird and change your life for the better and open up newer unimaginable opportunities.