Hyderabad Travel Guide For First Time Visitors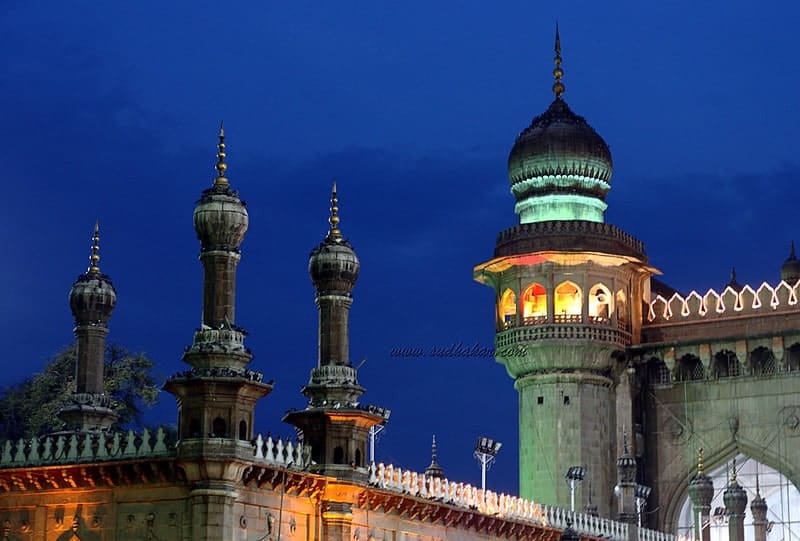 Flickr by: $udhakar
If you are heading toward southern India, you will likely pass through a region called Hyderabad. This capital city of Telangana state is a place that you will undoubtedly want to visit. It is renowned for its beautiful historical sites, restaurants, and upscale shopping areas. You can see forts, as well as a diamond trading center, and mosques that date back to the 16th century. Here is an overview of where you should consider traveling by using our Hyderabad travel guide.
Where Is This City Located In India?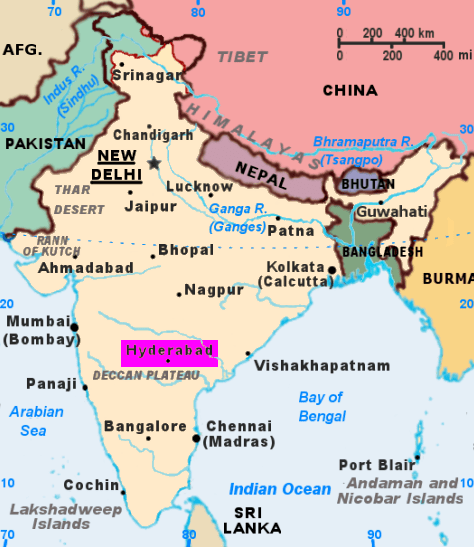 If you are descending from Nagpur in northern and central India or coming up from Bengaluru, you are bound to cross through this region. Although it is not close to the oceans surrounding this country, there are many waterways and lakes that you can visit. It is primarily a destination for tourists that are expecting to be indoctrinated into the culture of India. From the towering buildings to the lush green countryside, it has quite a bit to offer.
Where Should You Go When You Arrive?
One of the first places that you should visit is the metropolitan area. The city's nickname has been derived because of its high-tech focus on the computer and telecommunications industry. Cyberabad, as it is referred to by many people worldwide, is a cosmopolitan area with many forms of entertainment, exotic shopping centers, and places to dine that you will not forget. For the most part, it is a destination for people that are traveling on business. Still, it is also a highly coveted location by people who want to see Microsoft's new incarnation in this city, which is in contrast to the city that dates back 400 years.
Is This A Place For Kids?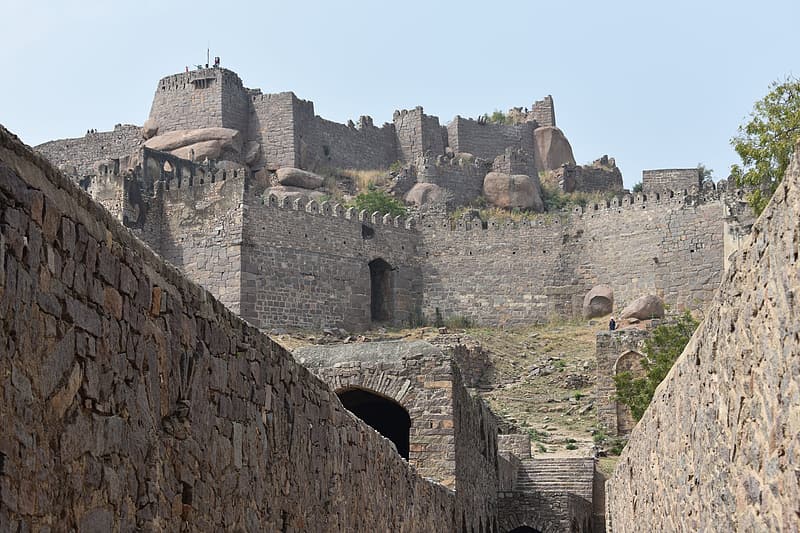 If you are traveling with your kids, you should feel confident that they will always have something to do in Hyderabad. First of all, you should go to the Golconda Fort, a medieval structure, dating back to when the kingdoms of old controlled the land throughout the area. There are other historical sites, but you should also introduce them to cuisines that have Arabic and Turkish influences. While you are there, go to the bazaars where they can genuinely be introduced to both old-style shopping and the new ultramodern shopping centers. There are many things that they will see for sale, including jewelry, in particular pearls, for which the city was known in the past. But for most kids, they will be more attracted to the  Ramoji Film City and water parks that abound, plus parks that have gardens, lakes, and many natural features that will be entertaining.
Top Destinations For People Visiting Hyderabad

One of the first places you should visit is Charminar. It is known for its unique character that is a local landmark. It is made of granite and is composed of towers that also include very distinct pillars. It will be great if you rent a two-wheeler in Hyderabad which will help you to visit the entire city seamlessly. Different bike rental companies are available in Hyderabad, just search online or find them in the local market. The Qutb Shahi Tombs are another destination that you may want to visit, the final resting place of emperors from the past. You can see a sarcophagus, quickly positioned amidst the domes and green tiles that abound, along with chandeliers and the most elegant carpets. Another destination is Mecca Masjid, which is extremely large, capable of housing several thousand people at one time. There are mountains there, black benches, and ponds that are very beautifully crafted. Chowmahalla Palace is another place that you should visit which has a European influence. Doing a photoshoot with this beautiful backdrop will likely be one of your most memorable pictures.
What Time Of Year Should You Go?
The best time of the year is during the early spring. It is then that you can see the flowers bloom. It is also prior to the flood of tourists that tend to enter the city. Another time that you should visit is in the late fall. This is when the hot weather is going down and is much more tolerable for those used to more mild temperatures. You can also see the leaves that are changing colors, which is outstanding in this beautiful location in central India.
How Long Should You Stay?
If you decide to stay for a few weeks, that would likely give you enough time to see all of these attractions. It would also provide you with the opportunity to travel outside of the city to see more of the remote and elegant countryside. However, if you only have a few days to spare, then you should consider coming for at least a week. It will take you a day to settle in and another day to pack up everything with you as you head back to your home at the end of the trip.
Other Places To Visit While You Are There
Salar Jung Museum is another destination that you should visit. It is well known in the industry for those that want to showcase the architectural skills of the people of India. It has tall walls, impressive structures, and pillars throughout the entire complex, something that you could go through in just a couple of hours. Another possibility is, right after leaving the Rajiv Gandhi Airport is to go to your hotel and go to certain areas, including Mehdipatnam and many others. If you are renting a bike or working with a travel guide, they can direct you to all of these destinations.
What Hotel Should You Stay At?
The hotel that you stay at should be close to the center of town. This will give you the opportunity to either walk or pay someone to take you to close by locations. One of the best is the Trident, but you may also want to stay at Park Hyatt. Both of these locations are reasonable, comfortable, and centrally located. These are destinations that those traveling on business will often choose. However, if these are for, the Courtyard by Marriott might be another right choice. Once you are situated, visit the many other historical attractions, including Moula Ali Dargah, Osmania Arts College, and the ISKCON Temple. If you decide to head out of the city, you may want to get a guide. They can take you to many different locations that are nearby. This may include the Peddamma Temple, the Chilkur Balaji Temple, which are very close to the city and can be accessed quickly. Once you have done tours inside and outside of the city, you will have a much better understanding of India's culture. It is an outstanding place, one that you should consider visiting by yourself, or you could bring a friend or family member with you as you take this excursion into this iconic city.
Now that you have a general overview of the many different places you can visit while considering booking your trip today. It is a destination, especially if you have never been to India before, which would be perfect for anyone who wants to have the best experience. From family attractions to religious sites, you can't go wrong with the trip to this central city in India. Hyderabad is an outstanding location, complete with elite hotels, exquisite shopping, and attractions that have no compare when looking at other areas of India. Remember to book your trip as early as possible as the rooms fill up quickly, especially if you are traveling during the peak season. There is no better place to be than this beautiful city in the Telangana of India.