Travel in Victoria Australia Made Easy – How to Get Around
Victoria may not be the largest of the states in Australia, but is still around the size of the UK and people need to get around! The region of Victoria contains many popular sightseeing destinations for travelers including the city of Melbourne and the Great Ocean Road, Grampians National Park with Aboriginal rock art sites, and the Yarra Valley with famed wineries to name a few.  In recent years, car ownership is slowly declining as people turn to alternative means of transport. So how can you get around in Victoria? Read below for an introduction to how to travel when you're traveling in Victoria.
By Train
Trains are popular with both commuters and day-trippers. Metropolitan train services are operated by Metro and fares range from two hours, all day, weekly and monthly options across two zones. To buy a ticket, you'll need to purchase a plastic smartcard called a Myki. If you're visiting and also want some special offers to experiences around Victoria, grab a Myki Explorer card. This card allows for a single day of unlimited travel as well as discounts, information, and maps to help you find your way. Regional train services are known as VLINE, some will accept Myki cards, while other long-distance trains will require paper tickets that you can buy online or in-person at dedicated stations.
By Tram 
Victoria is rather proud of being home to the world's largest operational tram network. This means there are trams across the entire inner city and much of the outer suburbs. While the new model trams glide, are fully accessible, and air-conditioned.  Heritage-listed routes, such as the City Circle, (no. 35) will offer you a ride in a vintage, W-Class tram which has audio commentary of local landmarks. We love that Melbourne now has a free tram zone in the inner city, so no Myki or fare is required.
By Road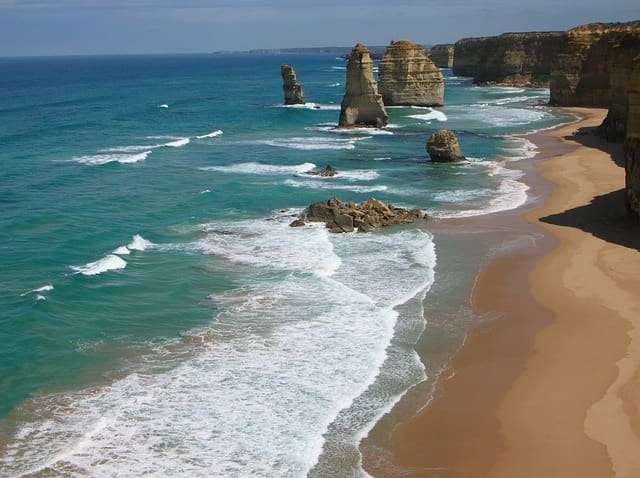 Many of Victoria's best sites will need a vehicle for access (hello Giant Koala in Dadswells Bridge), so it's time for a road trip! Whether you take a car or make it more comfortable with campervan rental, Melbourne has ample rental services to suit your needs. Many locals have a habit of checking fuel prices online on the RACV fuel map or apps such as Motor Mouth or Petrol Spy – leaving you more cash to spend on snacks for the road! Toll roads will require an E-tag or you can pay online within 3 days of your trip via Linkt. Shorter trips can easier be booked through taxi services or various rideshare services including Ola, Didi and Uber.
By Bus
Victoria also has a major bus network to get you where you need to go, especially in areas that are not serviced by trams. There are many operators depending on your needs – from airport services, private charter tours, public transport, night services and even free local services. The Public Transport Victoria website is best to guide you to which route as well as timetables and area maps. Many buses, especially metro services, operate with Myki, others will require a separate fare.
By Water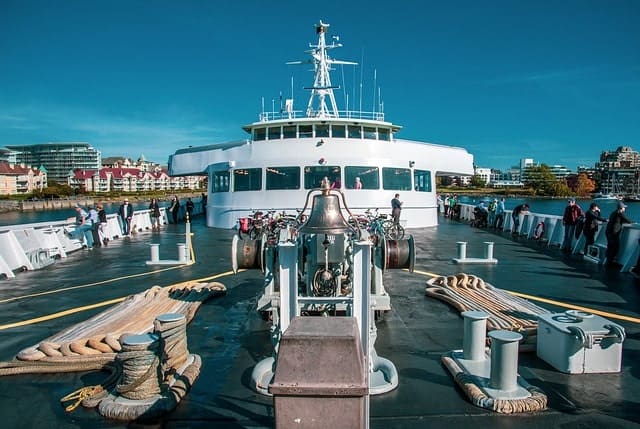 Melbourne is boosting its capacity to ferry passengers around on the local waterways. Water taxis are available on the Yarra and Maribyrnong Rivers for cruise tours, special events or transportation. There are also ferry services available for longer journeys. These routes include between Sorrento and Queenscliff (which you can take your vehicle), and Port Arlington, Geelong or Spotswood into several inner Melbourne locations. Water transport is ticketed separately to Myki.
Now you know how to get around, get out there and explore what Victoria has to offer, one journey at a time!