Top Travel Planning Tips For London Vacationers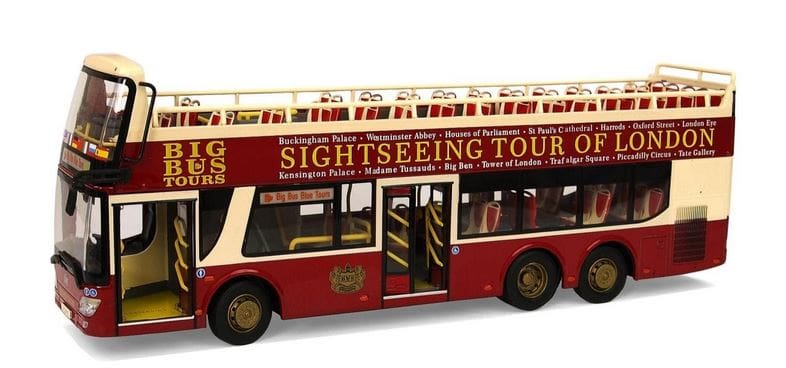 We yearn to travel, to get out of the house to explore around us, and even see the world. We are all travelers at heart as our lives are a journey and we are living characters in the tale. This year more than most, there is a lot of pent-up desire to finally break loose and travel the world again.  One of the most popular destinations in the world is the city of London.  London offers countless ways to learn about history, see interesting architecture, explore fascinating museums and just have fun – it really should not be missed.  With so much to see and do, you will need some advice on how to plan your visit to London.
Below we will tell you what your priorities should be for planning a great trip to London.
1: Organize your preferences of what you want to see
London is one of the most visited cities in the world. It is also one of the most beautiful capitals in the world and its culture, diversity, and prominent place in history attracts people. It is a fact that London itself is a world with a mix of all kinds of people and cultures.
Without further fuss, let us talk about the real topic of which sites should be included in your bucket list during your visit to London.
Who wouldn't love to walk along the Bank of Thames River with his family?
Tower of London (The Tower of London, officially the Royal Palace of Her Majesty and the Tower of London, is a historic castle on the north bank of the River Thames)
Madame Tussauds (Madame Tussauds is a wax museum in London)
London eye (The London Eye, or the Millennium Wheel, is a cantilevered observation wheel on the South Bank of the River Thames in London)
Buckingham Palace (Buckingham Palace is the London residence and administrative headquarters of the monarch of the United Kingdom)
Hyde Park (Hyde Park is a Grade I-listed major park in Central London)
The British Museum (The British Museum, in the Bloomsbury area of London, England, is a public institution dedicated to human history, art and culture)
St. Paul's Cathedral (St Paul's Cathedral is an Anglican cathedral in London, United Kingdom, which, as the cathedral of the Bishop of London, serves as the mother church of the Diocese of London)
Big Ben (Big Ben is the nickname for the Great Bell of the striking clock at the north end of the Palace of Westminster)
Shrek's Adventure! London (Family-friendly attraction based on the film "Shrek" with a 4D movie & interactive fairy tale shows)
London Transport Museum (History of London transport from horse-power to present day, with loads of contraptions to clamber aboard)
SEA LIFE Centre London Aquarium (The Sea Life London Aquarium is located on the ground floor of County Hall on the South Bank of the River Thames in central London)
Walk the Thames (The River Thames known alternatively in parts as the River Isis, is a river that flows through southern England including London)
2: Securing a hotel room can be a challenge in London
If you are going to London for the first time, this city will be unfamiliar to you. London is a city of luxury and can be expensive city for outsiders. Take a walk and enjoy the beautiful views of London whenever you visit London.  When it comes to spending the night, it can be a daunting task to easily find an affordable room. There are around 3700 hotels in London but most of them are very expensive. To solve the accommodation problem, it is important that you book rooms online before you arrive in London. Cheap cottages or single rooms you can be booked through any online website. You can Visit Cheap last minute holidays in UK (especially London) for better accommodation deals.
You should book a room well in advance and if you will be traveling with your pet dog, you should book a Dog-friendly luxury cottage. Pre-booking a room or cottage is also a great time saver.
3: Best Seasons for traveling to London
Who doesn't love to walk along the river Thames in a romantic season? As London's weather is cold and damp much of the time, it is not necessary to wait for any particular climate change to go to London. However, going to festivals in London will be a lot of fun for you. December is the busiest month in London as it is the month of Christmas. People dressed in traditional Santa Claus costumes look great and the streets and store windows are festively decorated. London is a delight all year round, but you must visit London in December for a special experience especially for families.   Christmas staycation cottages will help you to stay in one place and enjoy the sites of the city.
4: Dining Out in London
Fill your glass with good cheer and drink, but keep in mind that public drinking in London is banned. So be careful not to consume alcohol outdoors.
Because of the mix of cultures in London, you can eat a variety of foods.  Here are some of the London favorites:
Meat Pies
Sunday Roast
Chicken Tikka Masala
Fish & Chips
Roast Duck
Traditional Afternoon Tea is a must
Gin & Tonic
Salt Beef Beigel
Bacon naan roll
Craft Beer
Vegan Cake
There are many types of food to be enjoyed in London. But you also need to be able to afford them. Remember that in the days of the coronavirus, there was a ban on many food items, so take a look at the food guidelines as soon as you arrive in London to determine what is open and what is not.
Conclusion
Plan everything before you start your trip to London. A laughing and lovely city is waiting for you. Enjoy the beautiful scenery of London and double your experience with tastes of London food.
Whenever you visit London, don't forget to walk along the banks of the River Thames, as walking along its banks is a pleasure that may not be available to tourists in ny other city in the world.