Beginners Guide to Hiking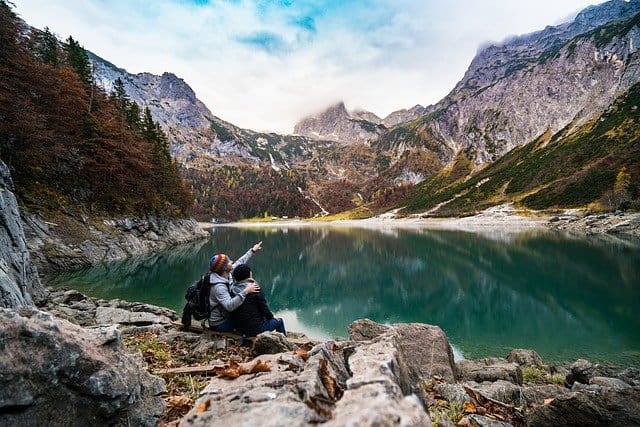 Hiking is a wonderful way to explore the beauty of nature all around you. It's an amazing activity to experience a completely different lifestyle and appreciate your surroundings. There are plenty of benefits to hiking because it gives your body excercise and the chance to focus on your mental health by taking a break from the routine activities of your life. If you are planning to go hiking then you need to follow the few steps given below for going for the perfect trip you have always dreamt of.
Find a Hiking Partner
First of all, you need a partner to go with hiking with. You can ask your friends because they may be interested in this happy activity.  If it's hard to find a partner then you can always join the hiking clubs that regularly plan outings. You can take to trials with hiking clubs to raise your level of interest.
There are some people who like hiking alone because they want to give themselves a sense of freedom so if you are not afraid of going alone then you can always start with a popular destination and make sure to tell your family members  the area you will be hiking in and how long you are expecting to be on the trail.
Choosing Your destination
This can be the most important decision because you need to look at the distance, elevation, water resources, trial difficulty, directions and many more things. You can also, ask your friends to suggest to you some locations for hiking or you can visit the websites or resources on the internet for the best hiking route. If you are going for the first time then you should choose the short route depending on your fitness level.
Hiking Essentials
You cannot enjoy your hiking trip without essentials so you need to make a list of the things you need to carry with you. The main things to focus on include nutrition, sun protection, navigational items, hydration, emergency shelter, first aid box, insolation, and illumination.  You need to prepare a hiking backpack that includes all the essential items and your backpack must have enough space for water, clothing, and snacks.
Camping tents are another essential you must have before planning for the hiking trip and winter tent with stove Jack are ideal for people who want to hike in the winter season. The camping tents, backpacks, and other essentials come designed for outdoor adventurirng and new materials make them lighter than ever.
Hiking Clothes
You need good footwear for hiking it because it's one of the most essential things when it comes to hiking. You should select the clothing made up of wool or polyester as they are quick to dry and avoid cotton made clothes because they take too much time to dry when they are wet. In case of cold weather always prefer to wear wool or polyester as a skin base layer.  Then comes pants, shirts, and T-shirts and you also need to carry the jacket or lightweight pullover, gloves, and a hat depending on the weather.
Food and water
As a beginner, it's not easy to decide how much food or water you need but it all depends on the temperature and your activity. However, you should have the recommended amount of food as our body needs 200 to 300 calories per hour so you have a better idea about your appetite.
Personal safety
The personal health kit includes a medical first aid kit. And you must know how to use it in case of emergency so it's important to have some kind of knowledge about personal health in case of a first aid kit.
Going to the bathroom
The bathroom is the major concern of most of the hikers so this question arises in their mind very often. If you need to pee then you have to find a place at least 200 feet from the water sources or you can dig a hole of about four inches in the ground and bury your poop. When it comes to wiping out then you can use natural objects like large leaves, smooth stones, or snowballs. However, you must have toilet paper in your bag to be used when you need to.