How To Get a New Zealand Work to Residence Visa
Are you dreaming of living and working in New Zealand? In recent years the appeal of the dramatic beauty and high standard of living in New Zealand has attracted increasing interest in moving and working there.  If this is your goal, you'll most certainly be wanting a work visa if you don't already have one. In fact, residence visa holders can apply for a work to residence visa after 12 months of holding that visa. For those not familiar with the term, a work-to-residence visa is a temporary visa that allows people to work in another country, but doesn't immediately qualify them for citizenship.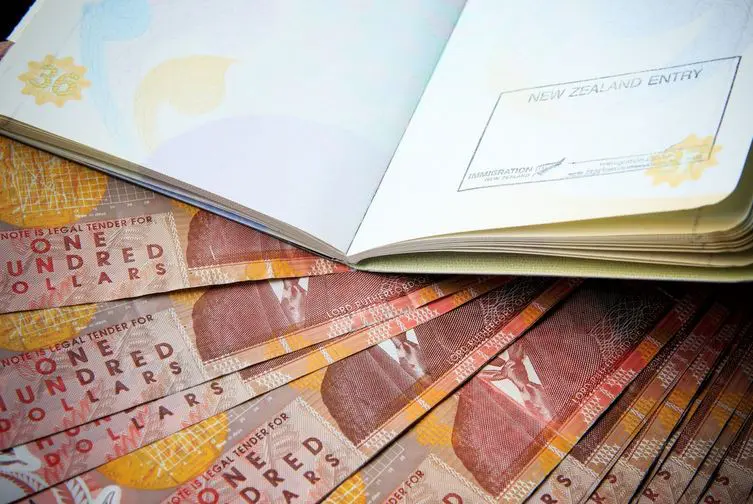 A New Zealand work to residence visa is available for the right kind of applicant. Having said that, it's not easy to get. A person can't just land in New Zealand and get these visas. There are requirements and steps that one must take to be eligible for a work permit and there's only a specific time frame in which you can apply as well. If you want to come live and work legally in New Zealand, here is what you will need to get it:
1. Find an immigration adviser
Wondering how to work in New Zealand? Finding an immigration adviser who can help you to work in New Zealand is one of the first steps when living in NZ. If you choose the right adviser they can do everything from assisting with the initial application through to helping you find a good job once it has been granted, all at a fraction of the cost of doing it alone.
2. Get a job offer from a suitable New Zealand employer
To qualify for one of the New Zealand work to residence visas, you'll need a job offer from an employer in New Zealand who is on the Immigration New Zealand approved employer list. Getting a job offer is the hardest part of obtaining a New Zealand work to residence visa
3. Know what documents to bring
Applying for a New Zealand Work Visa is not easy. The mistake anyone can make is forgetting to bring the most important documents when they fly over to meet with immigration offices as part of their own investigation or even during their visa interview. Immigration New Zealand has a list of documents to bring when you first apply. You can find out more on their website. Some documents are required and others only need bringing if you are asked for. As with most government agencies, they like one original document and then a certified copy.
4. Move to New Zealand with a Work Visa 
The New Zealand work visa is intended for people who are skilled and want to become self-sufficient rather than relocate there permanently. This visa allows people with skills that are in demand to move to New Zealand and it will give them the chance of a better lifestyle. New Zealand offered work visa gives you the opportunity to live and work in New Zealand for an extended period of time. The greatest advantage of this visa is that after your first year you can apply for a residency lasting more than a year in other words you can get residence.
5. Apply for a 1-year temporary Work to Residence Visa
You can apply for a 1-year temporary Work to Residence Visa in New Zealand if you have been offered a job and are under 45 years of age. This visa allows you to stay in New Zealand working for your employer and applying for residence with Immigration New Zealand. After being granted the 1-Year Temporary Work to Residence Visa, you can either apply for another 12 months or continue as a permanent resident.
6. Apply for 2-year work to residence permit after the first year residency
After you have been granted one-year of temporary residency in New Zealand, you can apply for a two-year work permit and residence permit. Being a holder of the New Zealand Work and Residence visa, you may apply for the 2-year work to residence visa after satisfying the requirements of your current year's residence visa. You must have been living in New Zealand for at least 12 continuous months and must also have been born in New Zealand, Australia, Canada, United Kingdom or any other commonwealth country that New Zealand has a two-tier citizen relationship with. The work to residence process can take several months so it's important to be as prepared as possible before you start the process.  But, if all goes well, you could find yourself with a two-year work to residence visa.
7. You must meet the minimum income requirement
Getting a work to residence visa for New Zealand is slightly different from the process of getting a standard work visa. In order to get a New Zealand Work to Residence visa you must first have an approved job offer and then meet the minimum income requirement.. Once you land that job, you must be paid above the specified amount which is NZ$48,859 gross per annum. This means you will have to earn at least this amount or more to meet the income threshold requirement for New Zealand Work Visa. If not, your application can be rejected by Immigration New Zealand on the first submission.
8. Ensure that you meet the health and character requirements
Typically, a health requirement is that you have no health conditions that would pose a risk or public health issues to New Zealand, such as communicable diseases. If this applies to you, you can show proof of your health to immigration officials. Another requirement is the character requirement. This is when an applicant has no criminal convictions which include offences such as murder, child abuse, sexual offenses and drug trafficking.
Work to residence visas are becoming increasingly popular with expats and retirees who want to move to New Zealand. You do well to go through this work to residence guide for more assistance. New Zealand is considered one of the more desirable countries to move to due to its safe and friendly environment, clean air, abundant nature, and unique culture. It is also an English-speaking country which makes it easier for foreigners to move there.