The Best Beaches to Visit in Oman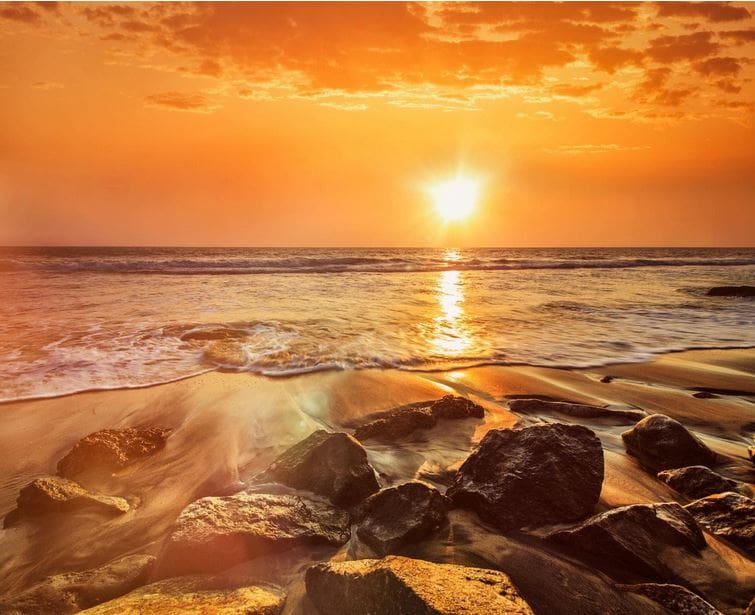 Oman is one of the Middle East's hidden gems and is quickly becoming one of the most popular travel destinations in the region. Rich in culture, traditions, and nature, Oman is an exceptionally beautiful country to visit.
Long, sandy deserts, sleepy fishing villages, lovely mountains, and beautiful cities are some things that make Oman a great destination to visit. Oman is also a very peaceful country with friendly people ready to welcome any visitor. It is a mixture of old traditions and a modern way of living, with spectacular nature.
Oman e-Visa
Travelers who wish to visit Oman must first apply for a visa to enter the country without any issues. Luckily, there is an effortless electronic visa system that people around the world can use.
Simply visit Oman-Evisa.com and submit an online application form following an intuitive 3-step process. Use any working device with an internet connection and receive your entry permit in a PDF form at your e-mail address.  Applying online takes just a few minutes and requires no visits to the Embassy! Visit Oman for 10 or even 30 days and explore this exceptional country.
Any visitor will find something interesting in Oman as the country is full of various attractions. Muscat's capital city is a great way to start, but there are also many other places worth exploring.
Oman also has several UNESCO World Heritage Sites, such as:
the Bahla Fort,
the ancient city of Qalhat,
the Aflaj irrigation systems,
archaeological sites of Al-Khutm, Al-Ayn, and Bat,
and the Land of Frankincense.
Oman is also known for its lovely golden beaches with soft sands and crystal-clear waters. The Omani coastline is very long, so if you are looking to spend a relaxing beach vacation in the Middle East, Oman is the place to go.
Top Beaches To Visit In Oman 
The following are some of the best beaches you should visit while on your trip to Oman:
Tiwi Beach
Tiwi Beach is a lovely sandy beach with crystal blue waters. You will also find many natural pools to refresh and swim in here.
Besides that, Tiwi Beach is a great place for snorkeling and exploring the rich sea world of Oman.
Khalouf Beach
Located South of the capital city of Muscat, Khalouf Beach is another spectacular beach that is free of mass tourism. Most tourists go to the beaches located in the North of the country, so Khalouf Beach is an ideal place to go to if you want to relax peacefully.
There are many lovely sandy dunes here where you can rest or play, and this beach is also frequently visited by flamingos and other wildlife species. This beach provides a very calm, local atmosphere, so make sure you visit it and enjoy the relaxing atmosphere.
Mughsayl Beach
This beach is in Southern Oman and is a pretty extraordinary beach to visit. It reminds a bit of the Caribbean beaches with their relaxing and peaceful atmosphere, palm trees, banana trees, and coconut groves.
Nearby there are some nice cliffs to explore as well, so this is a unique place in Oman, well-worth visiting.
Masirah Island
Masirah Island is a spectacular place with many lovely beaches with soft golden sands and beautiful waters. Here you will find a few different types of beaches, and even surfers can find a good beach for water sports. On top of that, Masirah Island is also an excellent place for turtle watching and exploring the sea waters.
Final words
Besides offering cultural tourism, Oman is also a fantastic beach destination. Beaches of all shapes and sizes are just waiting to be explored, so visit as many as you can and enjoy good times.