5 of Europe's Top National Parks You Must See
National parks are remarkable places; human activity is limited here so you can see and fall in love with the greatness of real nature. In Europe, there are many beautiful national parks, so, travelling here, you must see at least one of them and do not spend all your time on the city architecture. It is almost impossible to choose only one of Europe's most popular national parks, so we have created a list of the five most beautiful ones.
Bardenas Reales, Spain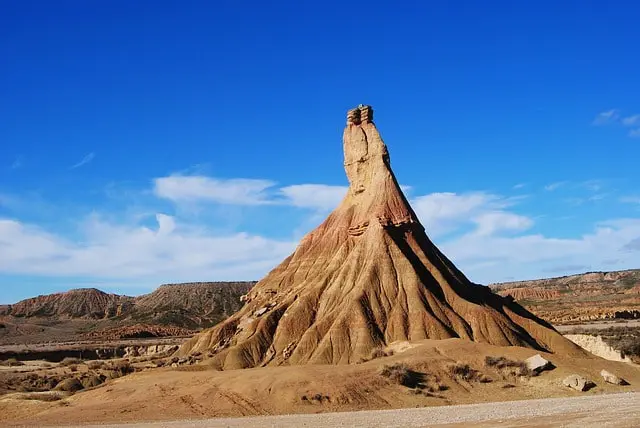 The Bardenas Reales National Biosphere Reserve in Navarra, Spain impresses with its 42,000-hectare semi-desert cosmic landscape surrounded by green forests and mountains, deep gorges and smooth plateaus, as well as sun-burned formations of bizarre shapes.
Such an area is unique in Europe and looks like something a little bit alien. A sultry wind blows here, the ground crunches beneath your feet, and thorns grow around on salty sediments, covering red-yellow-brown cracked hills. The reserve's cosmic scenery was the backdrop for the filming of the Game of Thrones series, as well as Ridley Scott and Michael Apted movies.
There are no tickets to enter the park. However, this means that there are no guides and paved routes. Also, because of the huge area, it is better to go by car. The roads are unpaved, but if you do not drive fast, you can pass without an off-road vehicle.
Plitvice Lakes, Croatia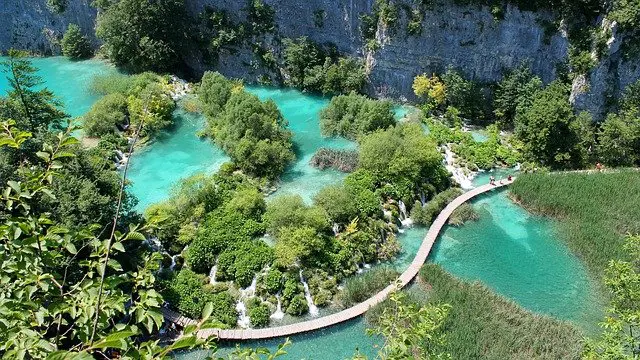 Plitvice Lakes is a large hilly area (300 square meters) in Croatia, which is decorated with crystal water lakes, resembling scattered aquamarines. There are sixteen large lakes and many small ponds. They are all arranged in a cascade; the distance between the highest and lowest ones is 133 meters.
The number of waterfalls on the Plitvice lakes is rising every year. Today there are 140 of them, but the water is gradually breaking up the rocks, forming new paths. The rest of the area is covered with coniferous and beech forests, and caves.
Several hiking paths of different lengths and degrees of difficulty have been created for tourists. The paths are wooden planking, comfortable for hiking. In addition to it, travelling by train, boat and ferry at the park is available. The cost of the ticket for one day is $8 (minimum basic price for adults in May, but in summer it rises by 4 times).
Jotunheimen, Norway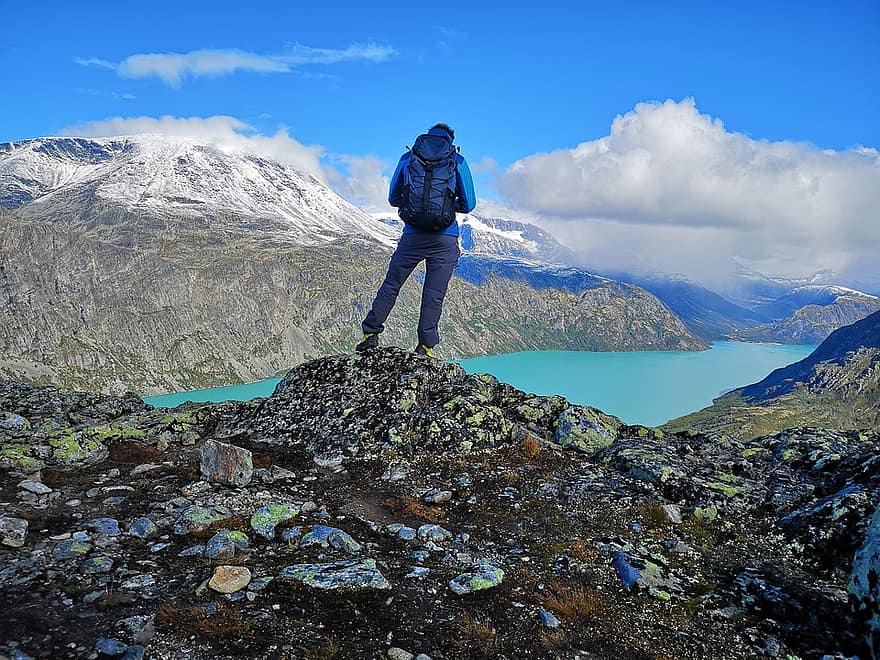 Jotunheimen National Park is famous for its scenic views and developed infrastructure. Its area covers more than 3,000 square kilometers, and the Jotunheimen mountain range itself is considered the highest in Northern Europe with the biggest concentration of peaks above 2,000 meters. On its territory, there are more than ten mountain shelters, often similar to mountain hotels (there are even restaurants).
Also, the territory of Jotunheimen National Park is dotted with a huge number of large and small lakes, some of which are a bit like fjords. There is a tourist boat on Lake Gjønde, which allows you to get acquainted with this amazing place and start your journey through the mountains of Norway with a water tour.
To explore the park, it's best to book a tour on the official website, with prices starting at $80.
Saxon Switzerland, Germany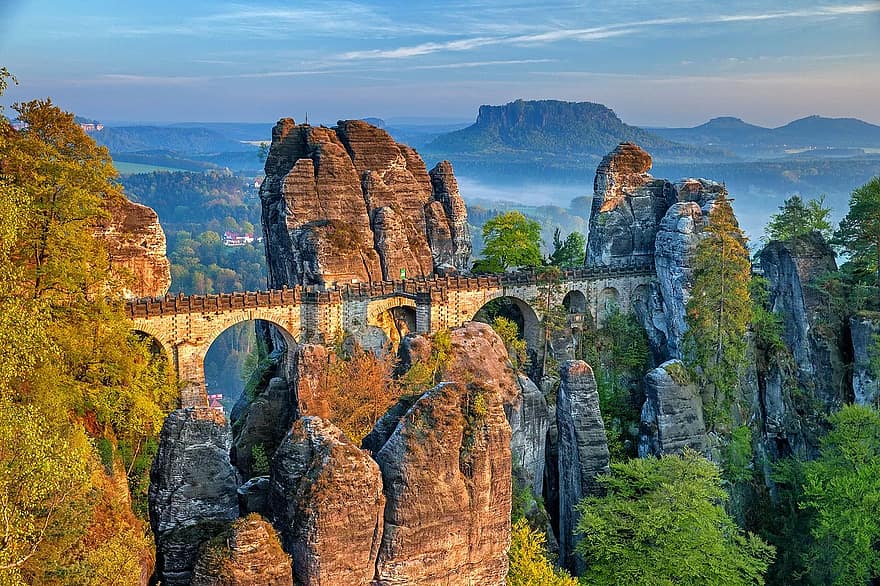 Saxon Switzerland is a picturesque national park located in Germany, 125 km from Prague and 30 km from Dresden.  Here, on an area of 93 square kilometers, there is a unique mountain landscape. Its key element is the Elbe Sandstone Mountains, whose bizarre shape has been formed over millions of years.
Inside the park, there are many hiking trails for different levels of training and different times. The most popular route is considered an ascent to Mount Bastei with a view of the bridge of the same name, as well as the route to the Königstein fortress. Both places are extremely scenic, as located on the edge of the rocky cliffs. Both from the bridge and the fortress you can see panoramic views of the mountains, the river Elbe and the resort Rathen.
Entrance to the park is free. The only charge is the ferry across the Elbe and entrance fees to Königstein Fortress ($10-12 depending on the time of year).
Vatnajökull, Iceland
Source of the image and official Vatnajökull Facebook page: facebook.com/vatnajokullnationalpark/
Vatnajökull National Park covers as much as 10+% of Iceland, making it one of the largest parks in Europe. Along with the glacier of the same name, the park includes adjacent areas, like Skaftafedl in the south and Jökülsaurgluður in the north.
The stunningly diverse landscape makes it unique in the world: nowhere else is such a combination of dynamic glacial cover and active subglacial volcanic activity, leading to severe eruptions and floods. All this together produces picturesque and majestic mountain landscapes, as well as ice caves that form only in winter, when the glacial rivers recede and the water freezes.
The cost of visiting the park depends on which area you stay in. All rates include at least one night and start at $10. Besides, you have to pay a special fee and extras. See the official website for all rates and descriptions.
So those are the five parks we wanted to tell you about. It was incredibly difficult to choose and narrow the list down to 5. And, of course, we have told you very little. You can find out all the details on the official websites and social media pages we've left links for you.
********************************************
About The Author: 

Nancy

P. Howard has been working as an editor at guest posting service 

Adsy

 for a year. She is also a professional writer in such topics as blogging, IT and marketing.