Top 3 Safari Parks in Tanzania for Wildlife Viewing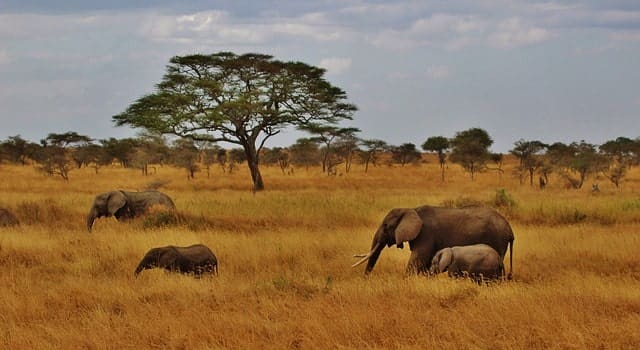 Tanzania is an attractive and unique travel destination for adventurers and nature lovers who want to experience the best of Africa's game parks. There are dozens of great attractions worth visiting, each one distinguished with exceptional beauty.
Tanzania has 17 national parks, 7 UNESCO World Heritage Sites, as well as dozens of game reserves, conservation areas, and marine parks. Besides all of that, Tanzania is the home of the highest mountain in Africa – the famous Mount Kilimanjaro.  With all these amazing parks to visit, it will help to know our pick of the top three safari parks in Tanzania
Tanzania eVisa
The good thing about securing a visa for Tanzania is that you can apply online and get an electronic visa to travel, which cuts down costs and simplifies the entire procedure. Visit https://tanzanianvisa.com and get your entry permit at your e-mail address in a PDF form!
The electronic visa system for Tanzania has been in place since November 2018, so now travelers worldwide can easily apply online to get a visa to visit beautiful Tanzania.
You no longer have to visit Tanzanian embassies or fill extensive paperwork. Everything can be completed within just a few minutes from the comfort of your home.  The single-entry electronic visa grants travelers 30 days of stay on Tanzania's territory, and the multi-entry visa grants a stay for one year.  A multi-entry visa is required for US citizens, while all others can apply for a single-entry visa. Both of them are affordable – 99 Euro for single entry and 149 Euro for multi-entry.
Safari In Tanzania And Top Parks To Visit 
There are plenty of options available to you when it comes to safari parks. Each one has its special appeal, so it is a matter of personal preference. The main thing for you to choose is whether to visit the Northern or Southern part of Tanzania.
The North part of the country is very well-known for its fantastic wildlife parks and numerous attractions. The best months to visit is during the dry season, which spans between June and October.
Here are the best three parks to visit for having a unique safari adventure in Tanzania.
The Serengeti 
This park is home to numerous African predators and is the stomping ground of millions of animals. Beautiful grass plains, odd trees, and phenomenal wildlife are what this park is all about.
The Serengeti national park is the Big Five (elephant, lion, rhino, buffalo, and leopard) game viewing territory and is a truly amazing place to visit. There is a quiet and busier part of it, so explore it and enjoy the scenery.
Tarangire 
Tarangire is a quieter but equally popular park as Serengeti. The migration of thousands of elephants happens between July and November, which is the best time to visit the park to see the spectacular sights.
Besides elephants, there are:
gazelle,
buffalo,
cheetah,
giraffe,
hippopotamus,
and hundreds of other wildlife species.
Ruaha
This national park is the largest in Tanzania and is located in the middle of the country. Big cats and incredible wilderness are the things that make this park a wonderful place to visit.
If you wish to see a place where all of its wilderness has been preserved, the Ruaha park is the one. It's not the easiest ride to explore this park, but it's very much worth it!
See over 300 species of birds, elephants, wild cats, zebras, crocodiles, hippos, and so much more!
Final words
Picturesque scenery, rich wildlife, fantastic culture, and friendly hosts are some things that make Tanzania a great place to visit.
Get your visa online to save yourself from the hussle and plan your trip to see as much as possible!