Cuba: People-to-People Tours Will Have You Dancing With the Locals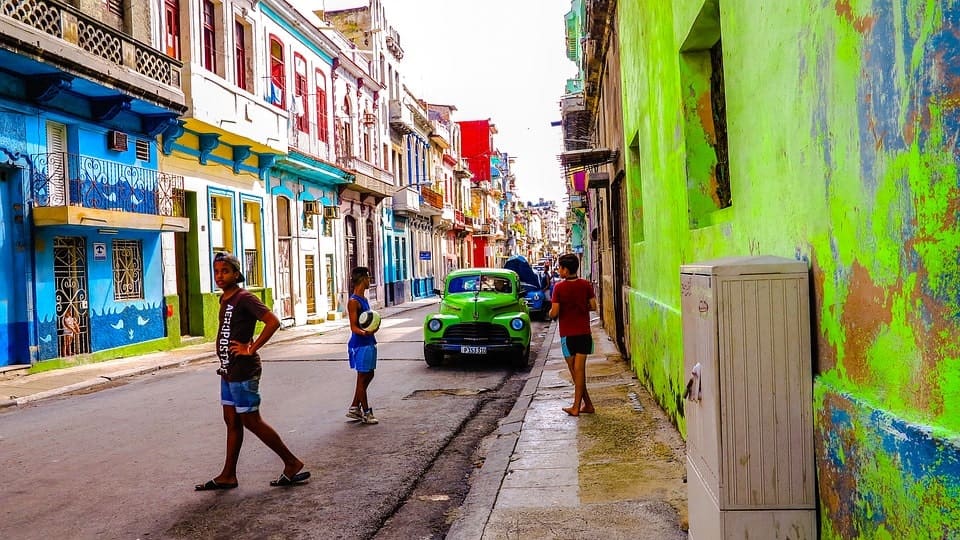 Visiting Cuba legally, on trips with licensed travel providers, gives you access to musicians, historians who have lived through the revolution, seniors and even school-age children you wouldn't be able to visit with on most trips. After listening to jazz musicians, watching folk dancers perform (and dancing with them afterward), there's always time to chat with locals, because that's what a People-to-People trip to Cuba is all about.
These trips let you experience a true cultural exchange of ideas.
I was asked to join one of the trips to Cuba and write about my experience. My husband decided to book a space and come along, too. The trip's theme was Music, Culture & the Roots of Revolution. It was a 12 day/11night whirlwind visit to three cities: Havana, Baracoa and Santiago de Cuba. The days and evenings were filled with activities – a bit too many at times – but that's how the sanctioned trips U.S. citizens take to Cuba are designed.
We came home with a better understanding of the complex life many Cubans lead just to survive and maybe even thrive, and the political history of Cuba, just 90 miles from Florida's shore.  More importantly, we came back with special memories.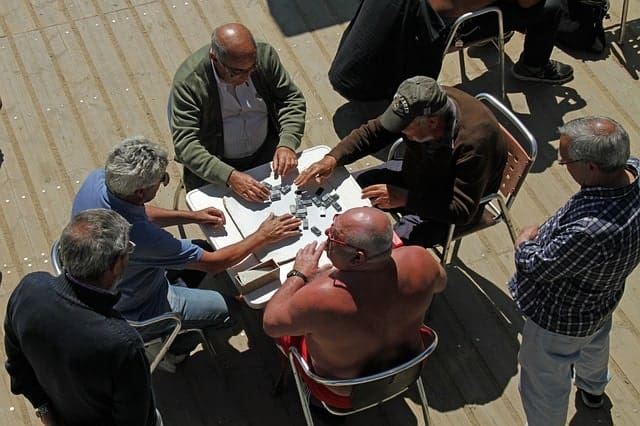 Top on our memories list is playing dominoes (a major Cuban pastime) with seniors at a day center for the elderly. An 82-year-old woman was my mentor, standing behind me to give tips – and grab my tiles to place on the board, while I was still figuring out which to play courtesy of my meager gaming skills. Despite her limited English and my limited Spanish, we communicated.
I left with hugs from her and the people watching us. A close second: The opportunity to ask noted architect Mario Coyula, one of Cuba's early revolutionaries, about life in Cuba and how his family lived before and during the revolution, and today. He freely answered our questions and what we learned was eye-opening. Third, was riding in one of the classic 1950s cars still running thanks in large part to Cuban ingenuity. Fourth was watching the UNESCO-lauded Tomba Francesa dance group perform.
What Are People-to-People Trips?
These are trips designed as a cultural exchange: You get lots of time to visit with locals and see how they live and work.
The licenses to visit Cuba come from the U.S. Treasury Office of Foreign Assets Control (OFAC). There's been a high demand for these "people-to-people" cultural exchange licenses since President Obama authorized them in 2011. The tours are set up with lots of activities and visits as a way for U.S. citizens to visit the country and connect with ordinary Cubans, despite the five-decade-old U.S. trade embargo and the refusal to end it by some politicians.
The itineraries for the people-to-people tours offered by companies, such as the Grand Circle Foundation, are designed by the Cuban government and the U.S.. Every trip has both American and a Cuban guides, and travelers are required to attend all activities. Speaking Spanish isn't critical (although it helps) because the guides will translate your questions and the responding answers, if the Cuban you are chatting with doesn't have any English.
Cultural Exchange Trips to Cuba Aren't Like Most Tours
Don't expect the style of tour most people take to Europe and other continents. A "cultural exchange" is the focus, here. We did see the main sights, from the Plaza de la Revolution to those 1950s cars that seem to symbolize Cuba for many Americans. However, we spent by far the majority of our time interacting with Cubans. We discovered they were eager to talk to us and show us how they lived, and how entrepreneurial they have to be to survive, – or thrive – in the country today.
Anyone visiting Cuba on a people-to-people trip, whether the trip focuses on music, culture, ecotourism or the revolutionary themes, will have the types of up-close and personal experiences many travelers talk about wanting but can't arrange. We met historians, doctors, and people just trying to survive by selling wares in tiny shops on pedestrian-only streets. We had dinners cooked by ordinary Cubans. We attended dance and music performances both by government-sponsored groups and the relatively newly allowed private groups.
We came home with CDs, which almost every musical group we heard had for sale. (You can't walk anywhere in Havana and Santiago de Cuba without hearing a group playing Afro-Cuba jazz, contemporary jazz or salsa.)
Should You Take a Trip to Cuba?
Trips to Cuba are for travelers who are intellectually curious about other countries. For the most part, people on Cuban tours are experienced travelers looking to explore a new country, especially one that few Americans have visited.
In our group of 18 travelers, everyone had visited many countries. One couple had visited 100 countries, others had been to a dozen or more. (I've visited some 50 countries either on private or group tours, and must say the intensity of the People-to People style of trip is special.)
The trips require stamina because you are "required" to go to everything. This is not a trip for anyone with physical disabilities that seriously limit their mobility.  (Our group included a few nimble travelers who used canes.) At times you walk on cobblestones, broken cement, and dirt streets. Some stops require standing outside in 90-degree heat with high humidity.
Best time to go: Fall and early spring. We were there in late May and it was already excruciatingly hot and humid, especially when walking through farms and touring forts. The nights can get very cool in the winter.
*********************************
About The Author: Hannah Butler works as a content writer. Besides, she likes sharing her experience in the form of articles. In this case, she has her own section on https://writemypaper4me.co/. In the future, she is going to start writing a blog in order to describe her working methods to others.
********************************
Image Source:  MaxPixels.com, Wallpaperflare.com