A Historical Route Through Spain When You're Short of Time
Planning your dream trip through Spain will help you manage your time, finances, and energy effectively. Many people travel past Spain to other countries thus missing out on a lot of beautiful scenery and attractions. Once you start touring Spain, you'll find yourself extending your stay to see everything that it has to offer.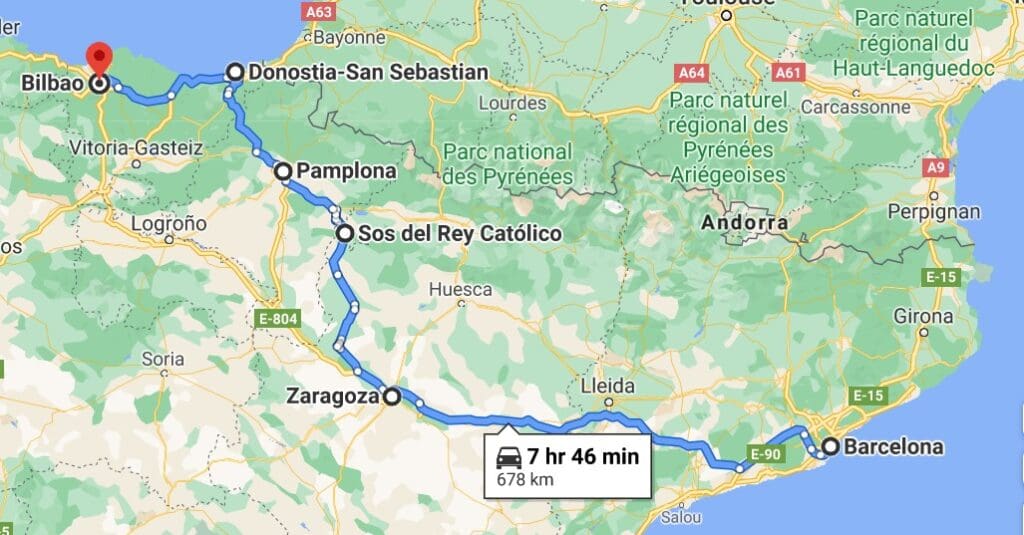 Spain is one of the best destinations for a self-drive holiday. Parking in tourist hot spots is surprisingly cheap in Spain. Apart from this, having your transport will allow you to visit small towns and squeeze more into your day.  If you are reading this, you probably want to fill as much as you can into your short stay. Renting a car is one of the best strategies for seeing smaller towns as well as some of the most beautiful sights.
Hiring a vehicle in Spain
Hiring a vehicle in Spain is an affordable and efficient way to see a huge part of the nation in a short time. Since most visitors in Spain hire vehicles, the competition is stiff, meaning that you'll probably get a good deal if you plan in advance.
You can collect your car from the Barcelona Sants train station since it's convenient to get there through public transport and easy to leave from the highway. When choosing your car, you need to choose the type of transmission and vehicle size. Manual cars are plentiful in this area, so if you desire a car with an automatic transmission, be sure to mention it. You should also prioritize things like parking space needed for your vehicle.
Driving Across Spain: How long it takes
Your road trip will be as long as you want to stay. Remember, you don't want to rush so quickly across this beautiful country. It's ideal to take at least three weeks to visit the most popular sites in Spain, but for those traveler's who have limited time, here are our recommendations for a short road trip through Spain to see many of the most popular historical sites. It may sound fast-paced, but you will see some of the loveliest places in Spain.
Barcelona
Vibrant Barcelona is the ideal place to start your road trip. The second-largest city after Madrid and the Capital of Catalonia, Barcelona is a great introduction to most of the things that make Spain amazing. These include beautiful beaches, amazing architecture, and attractive culinary delicacies. Apart from that, Barcelona is the best place to start your trip logistically. It has a train station, an international airport, and a ferry terminal.
You should spend at least three days in Barcelona to see the main highlights of the city. You should pick your vehicle on the day you leave the city. Since Barcelona is a big city, you should take the time to familiarize yourself with the inner-city neighborhoods.  Some of the best places to stay in Barcelona include Barcelona Cathedral Hotel, Unite Hostel Barcelona, and Motel One Barcelona.
Zaragoza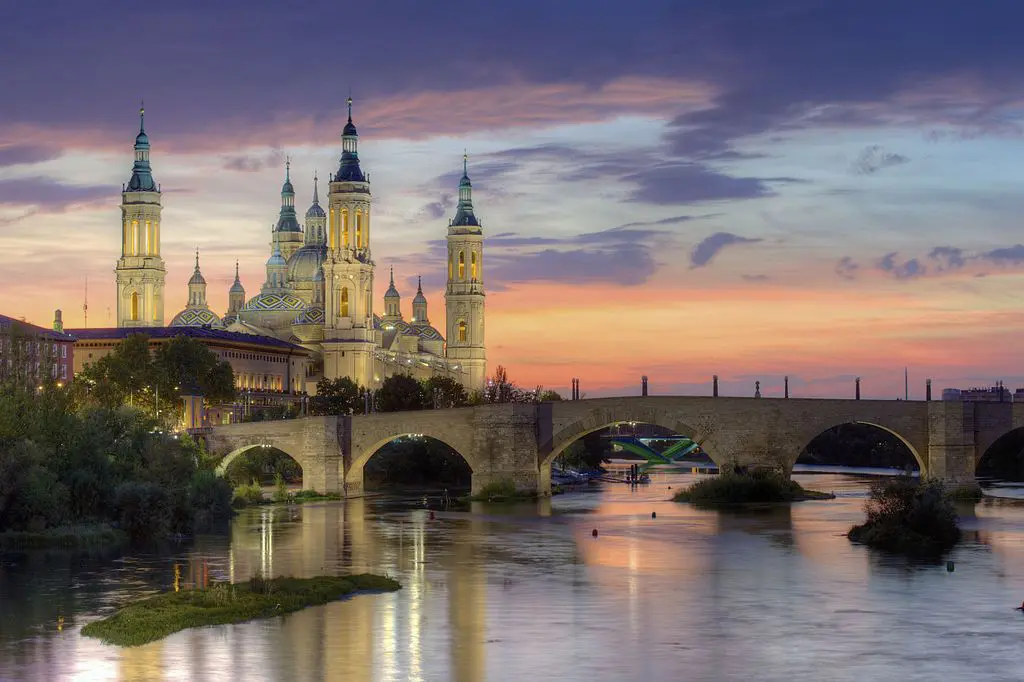 Wikimedia Commons by: Jiuguang Wang
After picking your car in Barcelona, you should start heading west to the Bay of Biscay. The drive to Zaragoza takes around three hours. If you want to have your lunch here, leave Barcelona as early as you can. This will also help you avoid sitting in traffic. Zaragoza lies at the heart of northern Spain. It is home to some of the most underrated cities. You can take a short walk after having lunch to enjoy the scenery.
Sos del Rey Catolico
When most people think about the amazing architecture in Spain, the first thing that comes to mind is Sos. This village is located around 1.5 hours north of Zaragoza. Therefore, it's important to leave after lunch, no later than noon, to maximize your time here. The most influential royal couple in Spain was born here. The little town is loaded with charm and history.
Pamplona
On your next day of driving, you should stop for a break during your 2-hour journey at Pamplona for lunch. You'll get the opportunity to taste Basque Country Tapas for the first time. Pamplona is the best place to practice how you'll arrive in San Sebastian.
San Sebastian
Most people travel straight to the San Sebastian's bars. However, don't forget to walk along the waterfront promenade. After spending the entire day driving, this is the place to stretch your legs and re-energize. If time allows, you should stay in San Sebastian instead of going to Bilbao.
Bilbao
San Sebastian and Bilbao are only an hour's drive from each other. You can sleep in San Sebastian and drive in the morning to Bilbao. Bilbao's main attraction site is the famous Guggenheim Museum. One full day is enough to explore Bilbao. You can ride a bicycle around Bilbao and spend some time at the Basque County gastronomy if you are interested in food and wine. Some of the best places to stay in Bilbao include Ercilla Hotel, Hesperia Bilbao, and Parador de Limpas.
Conclusion
It is important to carry and drink a lot of water, especially during the summer months. Tap water is easily available in most cities. As you drive through the mountains, you'll see several freshwater springs by the roadside which you can use to fill your bottle. Planning is essential for successful travel. Therefore, don't forget to get your travel insurance and gadgets such as a phone charger, travel adapter, car phone holder, and a cooler bag. Now you're geared up for your best historical route through Spain.
********************************
About The Author:  Leon Collier is a blogger and writer at

write my dissertation

service from the UK, who loves to write about everything: pop-culture, history, travel, self-development, education, marketing. When not writing, you can find him behind a book or playing tabletop games with his friends. Follow him on Twitter @LeonCollier12