A Complete Checklist for RV Summer Vacations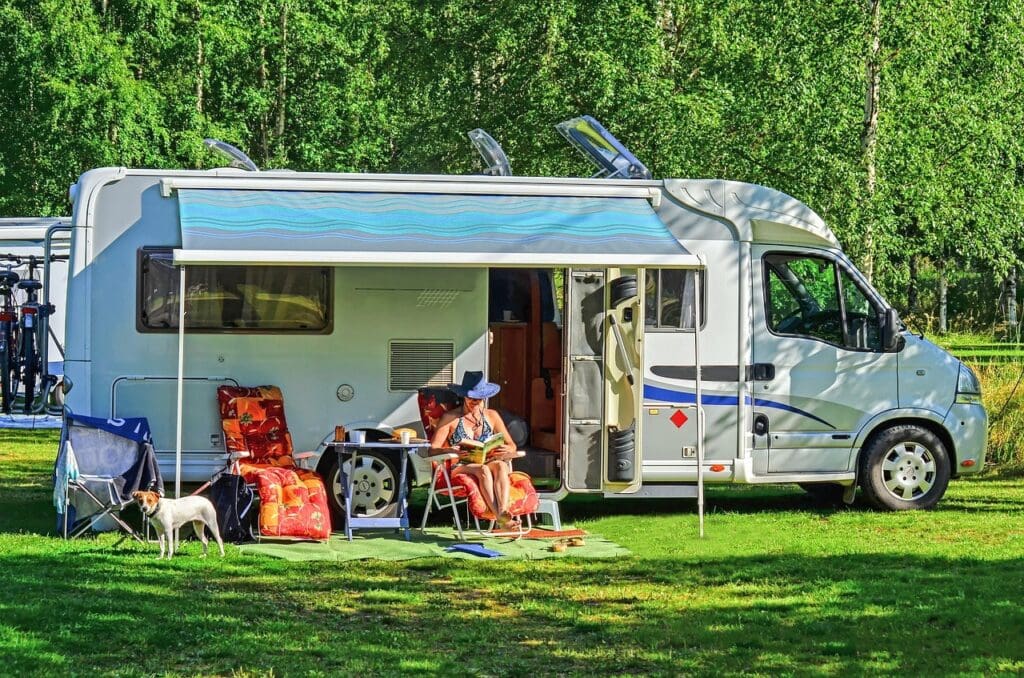 Nothing beats the awesome summer fun you may get when you head out into the lush forest land with your precious mobile home. An RV adventure is a great way to explore the breathtaking views of coastlines and vast landscapes of national parks.  Before you head out on the road you'll want to review our complete RV Checklists to be sure you're taking everything you'll need for a worry-free vacation.
The Complete Checklist for an RV Summer Adventure
Preparing for a week-long RV summer vacation can be overwhelming, trying to remember what important things you need to bring in. But there's no need to become stressed as keeping this RV checklist on hand can make the whole preparation stage so simple. So have this printed to put in the trailer and use the checklist while packing up for your next sizzling-hot RV travel.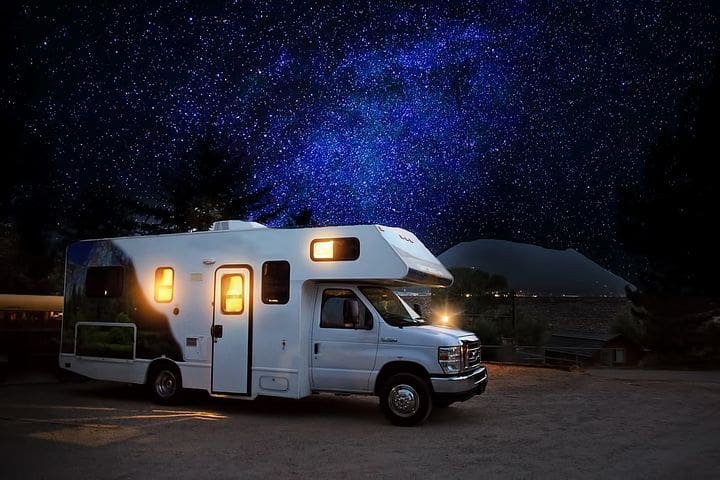 Source
Let's get started with the sleeping essentials since you always want to wake up the next day feeling pumped out. When you go out camping, you need to set up the cooling equipment or just enjoy the chilling air passing through the windows.
However, remember to bring these sleeping essentials with you to ensure a restful sleep throughout the evening:
Extra bed sheets, pillows, and pillowcases
Sufficient number of blankets, preferably two per person
Sufficient number of sleeping bags with good temperature rating if preferred to sleep outdoors
Propane tanks for cooling equipment
Dry fit tank tops and cotton blend shorts
Calculate the number of clothes, pillows, and blankets based on the number of days you plan to stay or the number of destinations you wish to visit. You might run out of space if you will bring more than you actually need.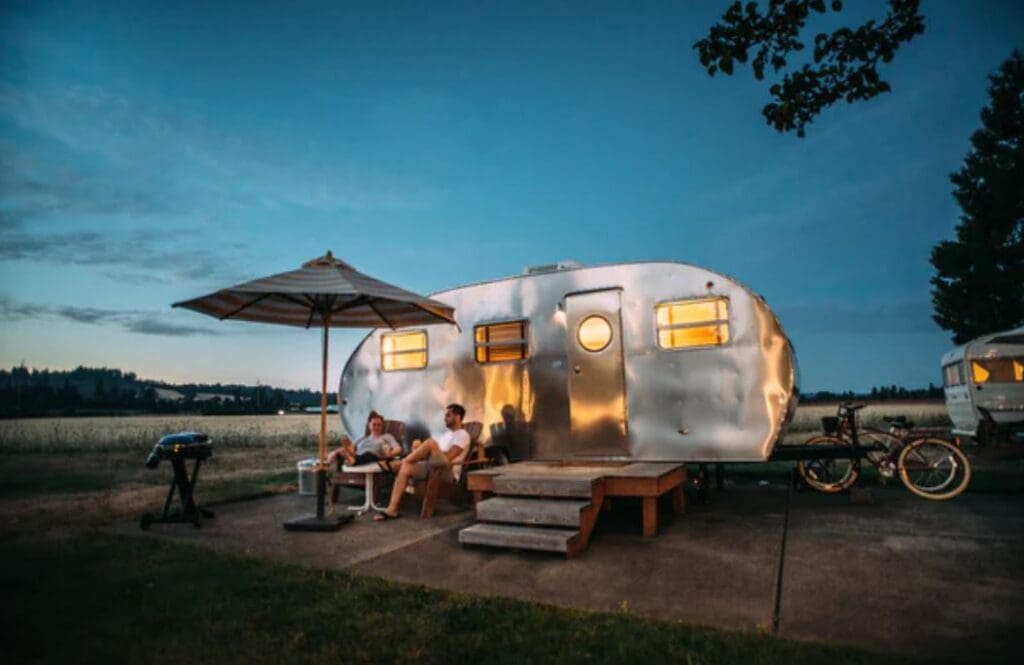 Source
RV summer vacation is meant for relaxation and family activities, so you shouldn't forget to bring your personal belongings for pastime. The items in this section may vary according to your number of RV occupants and the degree of outdoor activities you wish to do. Here they are:
Pocketbooks and magazines
Portable video games
Laptop for audio and movie streaming
Wi-Fi extenders, mobile data and satellite connections
Music players
Audio speakers
Board games, cards, and chessboard
Outdoor table and lounge chairs
Firewood
Art materials
3. Food Preparation and Dinner Time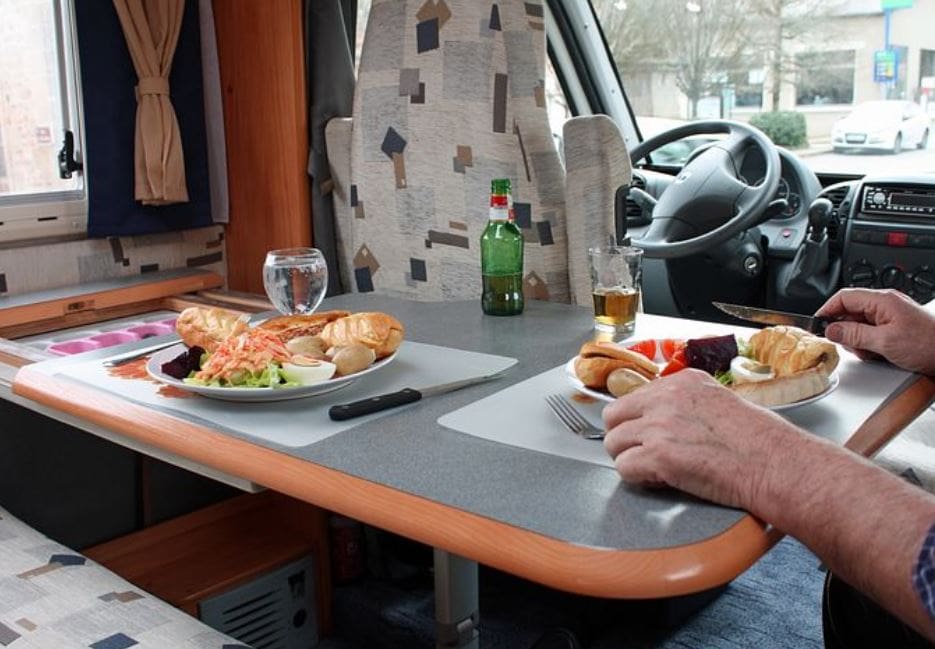 Source
The kitchen on wheels can be considered as the most important in this checklist. After all, having home-cooked meals promote more savings and a livelier family atmosphere on the road than just buying everything from nearby restaurants. It also becomes easier to prepare your family's favorite meals with more food prepping and cooking spaces in the RV.
However, advanced preparation might help you cut down excess supplies or minimize cramming time. So make sure to have all your ingredients, kitchen accessories, and small appliances ready before finishing off the RV preparations. Here are the recommended kitchen tools and accessories you may need:
Kitchen knives of various sizes
Paper towels
Chopping boards
Grater, peeler, and strainer
Mixing bowls, hand mixers, and spoons
Condiments, spices and cooking oil
Can and bottle openers
Cups and mugs, preferably plastics
Dinner plates, serving bowls, and saucers
Dining utensils
Table napkins
Cooking pots and frying pans
Potholders
Food containers, aluminum foil, and re-sealable bags
Oil drippers
Cleaning supplies like dishwashing soaps, table sanitizers, and disinfectants
Sponges and extra towels
Hand soap for kitchen sink
Bread toaster
Electric deep fryer
Coffee maker
Whistling kettle
Barbecue griller
Firestarters and matches
4. Pampering Checklist
There's no need to bring your bathing needs somewhere else if your RV shower and toilet are wide enough to fit you. With a built-in bathroom, you can stay refreshed and clean after a long, tiring outdoor adventure. Here's a list of bathing accessories you may consider in washing off the weather elements:
Body soap, body wash, and sponges
Shampoo with conditioner
Toilet papers
Earbuds, shaving cream, shaver
Personal care items (face creams, moisturizers, and body lotion)
Toothbrush, glass, and toothpaste
Towel
5. The Outdoor Plays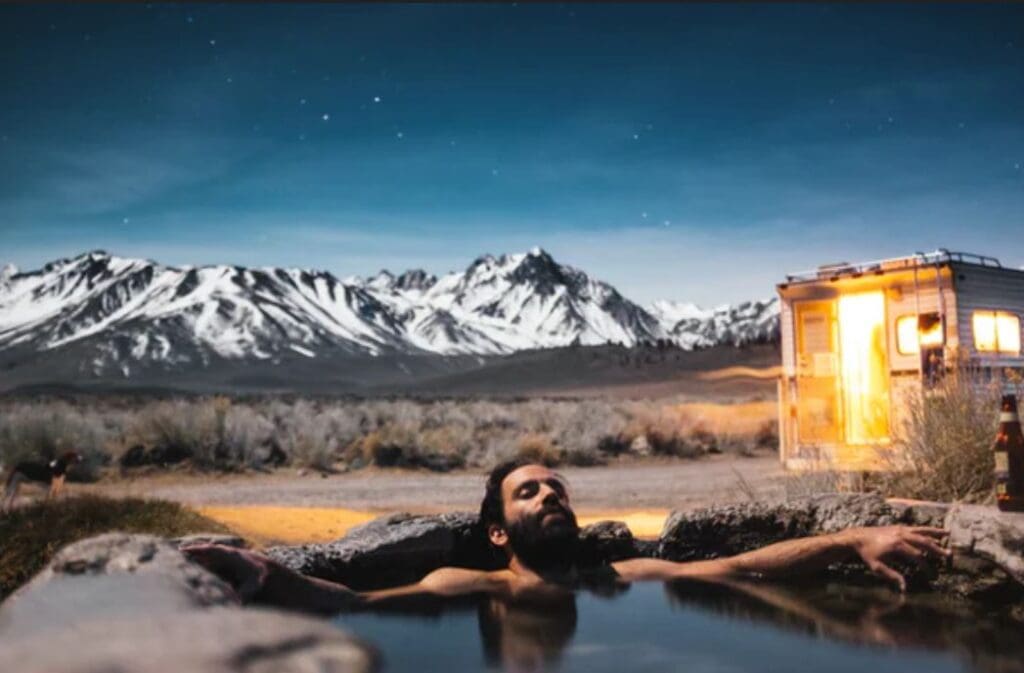 Source
RV summer vacation is intended for different outdoor adventures, such as uphill trekking, water adventures, and outdoor games with your kids. All items in this checklist may vary depending on actual needs or duration of stay, so make sure to calculate the amount of camping items you will need before heading out. Though most RVs have sufficient storage, be mindful of the allowable weight your camper may be able to carry to avoid potential road mishaps.
The Basic Necessities Include:
Water bottles with filter
Rehydration salts
First aid kit (look for the package suitable for RV trip)
Alcohol
Antiseptic creams
Snacks and beverages
Insect repellants
Sunblock
Sunglasses
Backpack for hiking activities
Bikes (if the campground has biking trails)
Small boat
Binoculars
Outdoor shoes (thick enough to protect your feet against harsh elements)
Fishing gears and baits
Swimming gears (bathing suit, trunks, and goggles)
Hunting gears (for non-restricted wildlife locations)
6. All-Weather RV Essentials
Minor accidents, such as knee cuts, bruises, and insect bites are inevitable when you're out on a summer adventure, so it's very important to keep some emergency and maintenance tools in your camper. Also, you won't be able to avoid engine breakdowns and other driving problems on the road, so you should have these essential items with you whenever possible:
Flashlight and gas lantern
Extra batteries and chargers
Fire-resistant blankets
Nylon ropes
Duct tape for severe leg and arm injuries
Scissors, tweezers and cutting knives
Shovel
Basic hand tools like wrenches, hammers, and screwdrivers
Fire extinguisher
Water hose
Trash bins and garbage bags
Leveling block
Extra propane tanks
Engine oils
Gloves
Winch cables
Voltmeter
Tire pressure gauge
RV cleaning supplies (shampoos and sponges)
Extra light bulbs
Picnic blankets and table covers
In addition to the above essential items, you'd better take an RV jack, spare tires, and other RV parts. You can do small maintenance and repair by yourself on the road.
Every RV occupant has his or her personal needs, so also include these items in the RV:
Maintenance medicines
Non-prescription drugs, such as antacids, anti-diarrhea, and aspirin
Wheelchair
Clothes and comfortable shoes
Reading materials
Epi-Pen for allergies
High-level chairs for children
RV adventure offers different living experiences that you and your family may enjoy. You'll also need more supplies for prepping and cooking meals in your tiny RV kitchen, though grilling your favorite sausages over an open campfire is still the best way to compliment any wonderful outdoor summer. Particularly if you're an active RVer, having all these items stocked in your trailer may require you to update the contents as often as possible by replacing the almost-emptied supplies and outdated medicines.