Guide to Top Things to See and Do When Visiting London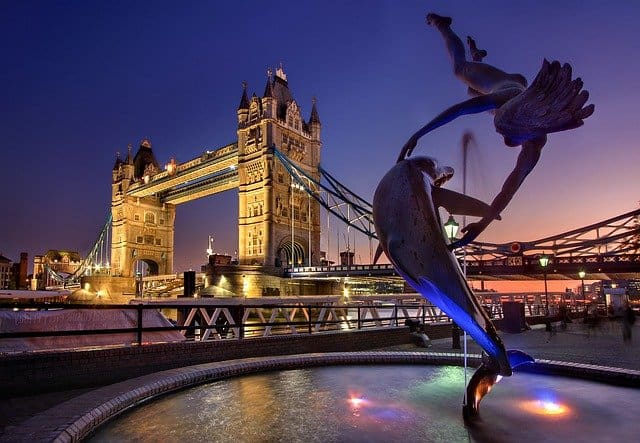 London is  a city that has always fascinated people owing to the still-existing concept of the monarchy, the Queen and the Royal Family, and of course, and Buckingham Palace as well as its vast empire of years gone by. But for a tourist on their first visit, there is so much more to see and do in this city, which is a fascinating melting pot of cultures and times. Here's our quick guide to what to see and do in London.
Psst: And if you decide you want to make this city your new home, then there are various possible visas required to start the process. However, you will need to complete a certain amount of years before applying for Indefinite Leave to Remain and then applying for citizenship.
Buckingham Palace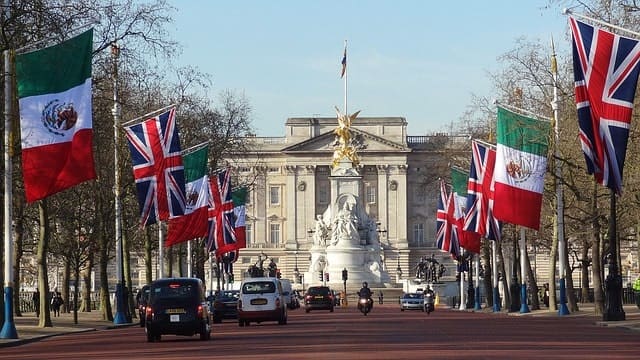 Ok, one can't come to London and not visit the official residence of the Queen. While a tour of the palace transports you into a different world and era altogether, the Changing of the Guards is absolutely worth watching too. Read here for more information on the event and timings.
Thames River Cruise
Seeing London from a river cruise offers a different and absolutely stunning view of the city. It also gives you a quick tour of the city's main landmarks as you pass by the Houses of Parliament and Big Ben, St Paul's Cathedral, Tower of London and go underneath Tower Bridge (what in popular stories and nursery rhymes is referred to as London Bridge). You also see Embankment on one side and South Bank with the iconic London Eye on the other.
The London Eye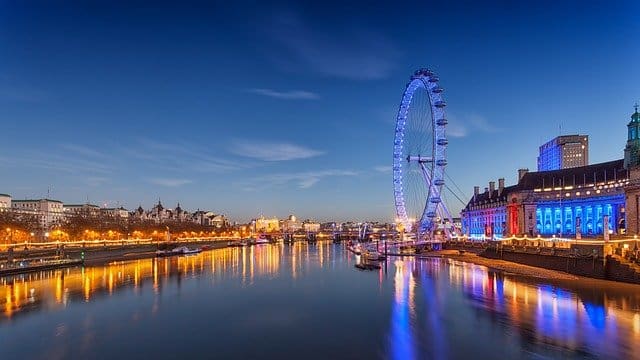 This is a fantastic way to get an overview of the city. Not only can you see the prominent landmarks from an aerial perspective, but can also see the unique buildings in the City (the business district) such as the Shard and the Gherkin and also the skyscrapers of Canary Wharf.
If you have limited time in London, then the London Eye is certainly recommended for a fast yet fantastic view of the city.
The Tower of London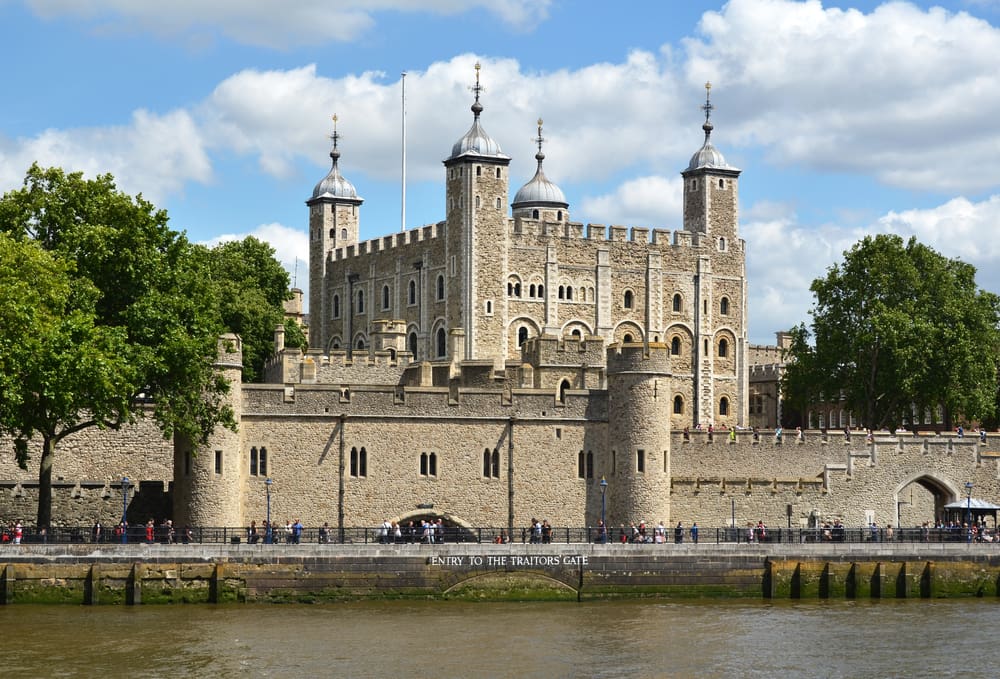 If you want a good dose of history, then don't miss a tour of the Tower of London. See the famous Crown jewels and the armour displays; get to know the bleak history of the Bloody Tower and definitely also spend some time outside the building, where you will even see the ravens!
The Markets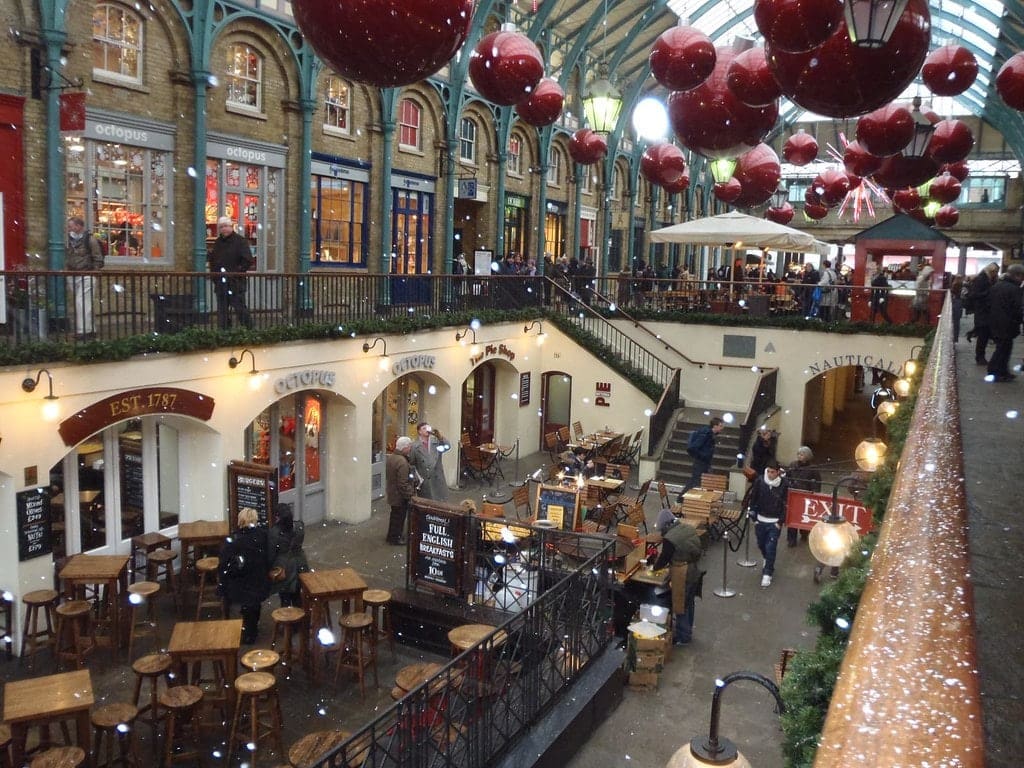 London is buzzing with some amazing markets, each having their own distinct character and flavour. The popular ones include Portobello Road (great for antiques and vintage stuff), Camden Market (punk/ rock/ eclectic folks can shop to their heart's content here), Greenwich Market and Covent Garden market where you can pick up some really interesting buys!
And don't forget to dig in at the food stalls in all these markets – you'll be spoilt for choice of cuisines and dishes. Borough Market is a must-visit food market that will leave you salivating and asking for more!
The Parks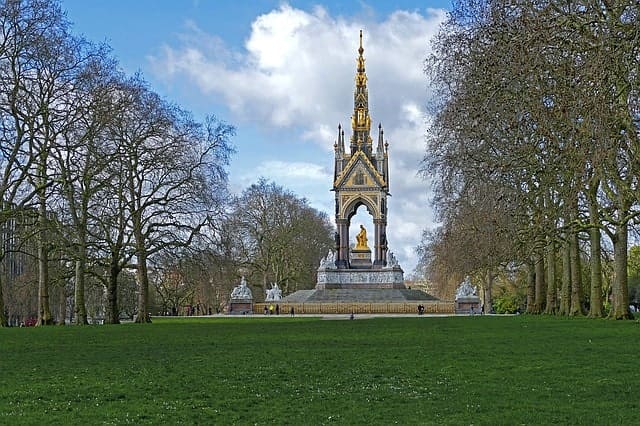 London might be a busy and bustling city but it has a number of beautiful parks and gardens. Hyde Park, Kensington Gardens (with Kensington Palace at the entrance) and Greenwich Park (with the Observatory and GMT line) are all worth a visit.
*******************************
Image Source:  Pixabay.com