Top 5 World's Best Surfing Road Trips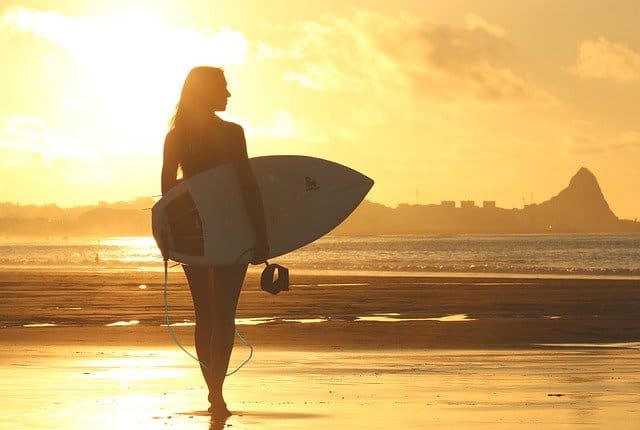 Ask any surfing enthusiast to describe the joy of being out in the water. You would hear of the sheer joy of battling the elements. Waiting for that perfect opportunity to catch and ride a wave is pure exhilaration. Staying on that board is empowering, and the workout beats any gym session.
But you know what makes surfing more fun? It is that perfect combination of being on the road and finding the perfect location.
So which are the top 5 world's best surfing road trips?
Let's dive into a list of what we would recommend as some of the best surfing road trip destinations below.
1. Baja, Mexico

Enjoy the famed beach surfing history of the Tijuana to Cabo San Lucas road trip. It covers 1,000 miles along the Trans Peninsular Highway. Some of the best waves are at Scorpion Bay, Abreojos, The Wall, and Los Cerritos.
Park your camper with everything you need for a long journey. You may encounter long distances without phone reception, water, gas, or food stops. This is especially true when you pass Ensenada. Be careful when driving due to potholes.  Make time in your itinerary to visit places such as Los Cabos, La Paz, Loreto, and Bahia Concepcion.
2. Basque Country, Spain

Plan to spend 5 to 7 days on this Basque Country surfing road trip. This journey stretches over 79 kilometers, and the best time to visit is between April and October. Beginners and intermediaries will find fantastic surfing grounds at different destinations.  Create lasting memories in cities such as Rodiles, Nazare, Pantin, and Ericeira.
What makes this road trip more fun is the number of campgrounds you can take advantage of. Experience some of the best surfing waves in Mundaka and Nazare.  Visit Zarautz, a coastal surf town with fantastic break waves. When you finish the day's surfing, make sure you explore the nightlife and local cuisine. June to August is also one of the best times to explore the different festivals every week.
3. Sydney to the Gold Coast, Australia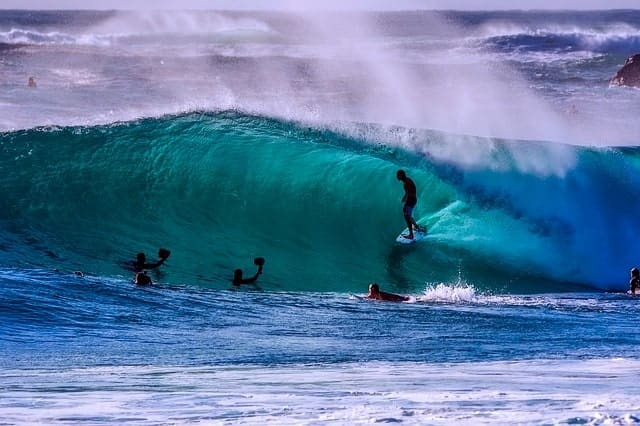 Australia is one of the most iconic surfing destinations in the world and the coastline between Sydney and the Gold Coast is filled with dozens of memorable surfing stops.  Now is the time to test your universal roof rack. Pack up your surfing gear for the Sydney to Brisbane surfing road trip. Enjoy nature and quaint beach towns during the 525-mile trip; factor in a few more miles if you want to take the detours. Charge your camera for pictures of stunning bays, beaches, rocky outcrops, and points.
Take the trip during summer, but if you want fewer crowds, go during the cooler winter months. If you are a learner, perfect your skills at Crescent head. Bring along plenty of sunscreens because the sun can be unforgiving.
4. Durban to Cape Town, Africa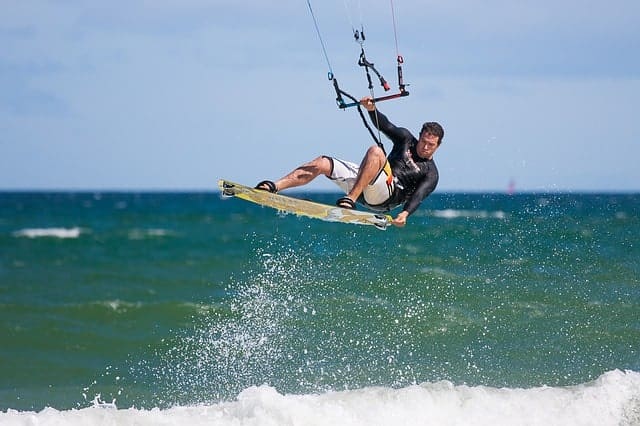 The 1000 mile trip from Durban to Cape Town will expose you to a diverse range of habitat and surfing opportunities. Expect warm beaches in places like Durban and vast grasslands in Transkei. One must-visit place is Jeffrey's Bay. It has a reputation for being one of the best surfing destinations in the world. Avoid surfing at dawn or dusk, so that you do not bump into sharks.
If you are a novice, check out Muizenberg in Cape Town for some friendly waves. Make time to visit the table mountain in Cape Town as well as the Cango Caves.
5. Bali to Sumbawa, Indonesia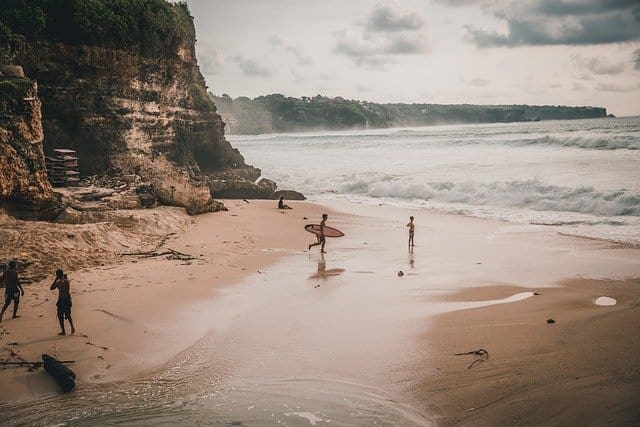 You may find some people referring to Indonesia as the island of the Gods. Indeed, the beauty and splendor make it worthy of the name. The Bali to Sumbawa road trip covers 430 km. The best times to visit are April to September. It is an excellent destination for beginners and intermediates.
Indonesia is a popular surfer destination. It offers tons of entertainment to anyone who visits. Get your fill of water in Islands such as Uluwatu, Dreamlands, Bingin, and Keresma.  Sumbawa is the best destination for anyone who wants to avoid crowds. Despite its beauty and splendor, it remains fairly unexplored. You get to avoid crowds if you compare it to other surfer destinations. Also, make time to visit Lakey Peak and Super Suck during your trip.
In Summary
We have looked at what we would consider the top 5 world's best surfing road trips. Our list is by no means exhaustive. There are so many other excellent destinations for surfers. Best of all, it does not matter your skill level, whether beginner or more advanced.
It is important to read up a little bit more on the destinations before taking the actual trip. Get to know about different factors such as water conditions, entertainment, and security. It also helps to know how to deal with the locals—research any factors that could impact your surfing trip's overall enjoyment.
*************************************************
About The Author:  Rebecca Siggers is a passionate writer & guest blogger. Writing helps her to improve her knowledge, skills & understanding about the specific industry. She loves writing & sharing her knowledge mostly in the Traveling Industry. She believes travelling is the key to a peaceful life & wants to spread her belief across the world. Apart from writing, She loves travelling, reading, and boating. Her universal roof rack always helps her to carry her adventure gear from her car to open water for fun and adventure.
**************************************************
Image Source:  Pixabay.com