Best offbeat places to visit in Meghalaya India: Guide 2020
Meghalaya is a state located in the north-eastern part of India and is one of the seven sister states. The name Meghalaya literally means "the Abode of Clouds." For a bit of geography, it is bound by Assam, Bangladesh, and the hilly area of Shillong. An interesting fact about Meghalaya is that it is home to the cleanest village in India called Mawlynnong.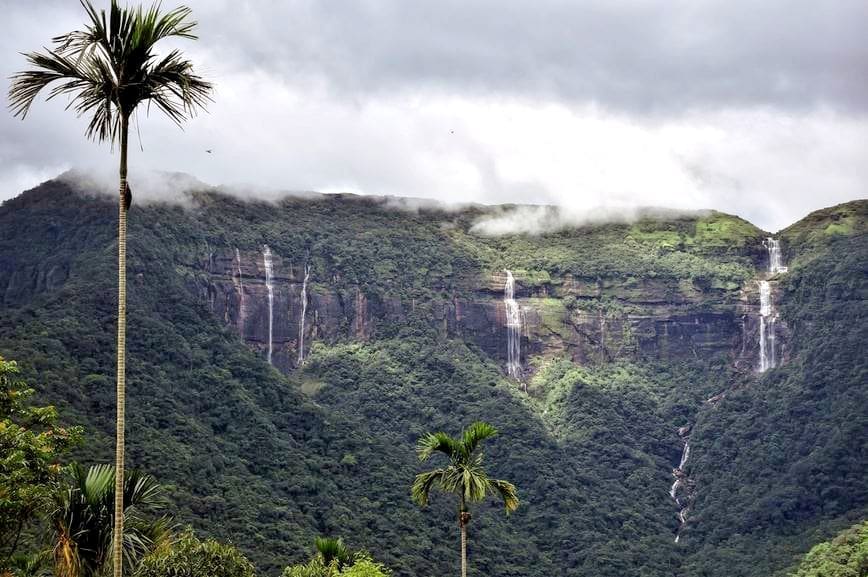 Interestingly, English is considered to be the official language of Meghalaya. The state is also famous for living tree root bridges which pave the way for nature conservation as opposed to normal construction of bridges. These bridges are actually the living roots of rubber trees.  Meghalaya is also home to Mawsynram which is considered to be one of the wettest places on earth due to heavy rainfall throughout the year.
If you are into caving, Meghalaya is the ultimate place to be. With stunning waterfalls and scenic surroundings, Meghalaya should be a must-visit destination in your bucket list. If you are someone who prefers to take the less beaten track, Meghalaya has some options for you too! Read on to find out more about the best offbeat and unexplored places to visit in Meghalaya.
Mawryngkhang Village
If you are a trekking enthusiast, this village should be your ultimate destination. It is considered to be one of the most fearsome treks in India because of its sheer difficulty. This place is technically a bamboo trail which has been set up atop the Umtrew river. There is a certain point that you would reach during this trek which will make you feel like you are floating mid-air because of the narrow mountain ridge on which you will be walking. Once you reach the summit, the views that greet you will leave you enchanted and the flowing river in the background only adds to the beauty.
Mawlyngbna and Mawsynram 
These two places are perfect to experience the best offbeat travel. You can undertake water sports like kayaking and also walk along a famous pathway which has a split on the ground on top of the hill. It is a thrilling experience by itself with nothing but the valleys below you. You can also have panoramic views of the Khasi Hills from the summit and marvel at the way it beautifully amalgamates itself on to the Bangladeshi plains. You can experience the best of nature when you are in Mawlyngbna and Mawsynram. Having been blessed with the highest rainfall in the world, Mawsynram's surroundings will leave you captivated throughout.
Nongkhnum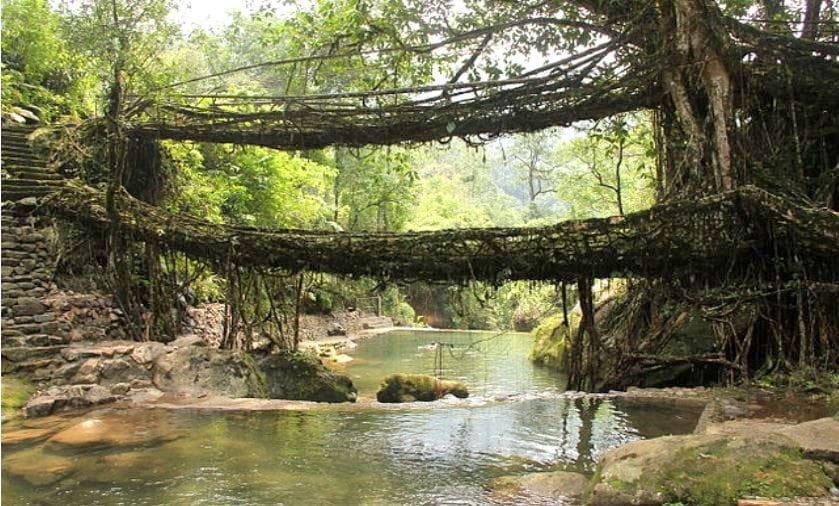 Nongkhnum literally screams offbeat. It is considered to be the largest river island in the state of Meghalaya and the second largest in the whole of Asia. The best part about visiting this place is that it is completely devoid of human activity. You can hardly find a few shepherds who will be going about their daily duties of nurturing their cows. It is also blessed with a few hidden waterfalls that you can go about self-exploring. If you are not someone who likes to explore by yourself, you can always bask under the sun on the beaches of the island in the company of your loved ones. Listen to the soft sound of the waves as they caress your feet and experience sheer bliss.
David Scott Trek
The David Scott Trek is an emerging form of trekking, especially among history enthusiasts. This is a horse cart trek which acts as a connecting bridge between Cherrapunji and Bangladesh. David Scott was a British administrator and this trek has been named after him. Apart from witnessing the beautiful meadows and lush greenery around you, you can also learn a bit or two about the history of Meghalaya. The treks surrounding the Cherrapunji area are more popular when compared to the David Scott Trek. But given that offbeat exploration is increasing day by day, you can also try your hand at the David Scott Trek. To be precise, the start and endpoints of this trek are Mawphlang and Ladmawphlang respectively.
Mawphlang Sacred Forest 
As the name suggests, it is considered to be a sacred forest by the people of Meghalaya. The locals have been protecting this forest for many generations and it stretches across a sprawling 192 acres. It is a protected area and whenever you visit this forest, you are not allowed to take anything back from here, even a small leaf as it is believed that ill-luck will follow you wherever you go. You will be greeted with lush green tree branches designed in the form of an archway at the entrance of the Mawphlang Sacred Forest and the minute you enter it you will feel like you are one with nature. It is known for having many medicinal plants that are believed to cure deadly diseases like Tuberculosis and Cancer.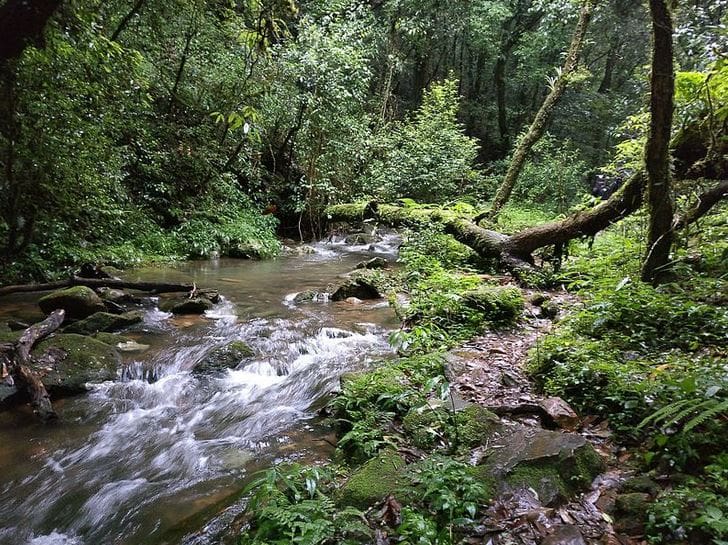 Don't you feel like visiting Meghalaya already? Be it delving into the beauty of the culture of Meghalaya, getting awestruck by the stunning waterfalls or indulging in scenic treks, Meghalaya has it all for you. This would be the ideal destination to visit especially if you are on your honeymoon to spend some quality time just in the company of nature along with your loved ones. Well, what are you waiting for? Choose your ultimate tour package and add these unexplored places of Meghalaya to your list without fail. To help you plan your vacation better, you can reach out to trusted travel companies like Pickyourtrail, whose destination specialists will help you plan the best vacation. So, what's stopping you? Start planning and happy travels!
************************************
Author's Bio:  I am an aspiring travel writer fresh out of college. Having majored in History and Tourism studies, working in the travel field has been a dream. It gives me pleasure to work for a company like Pickyourtrail which is globally trusted. I look forward to making infinite travel memories for myself and for people around the world by way of my articles.
************************************
Images:  Unsplash.com, Wikimedia