10 Stunning and Iconic River Cruises Every Woman Should Experience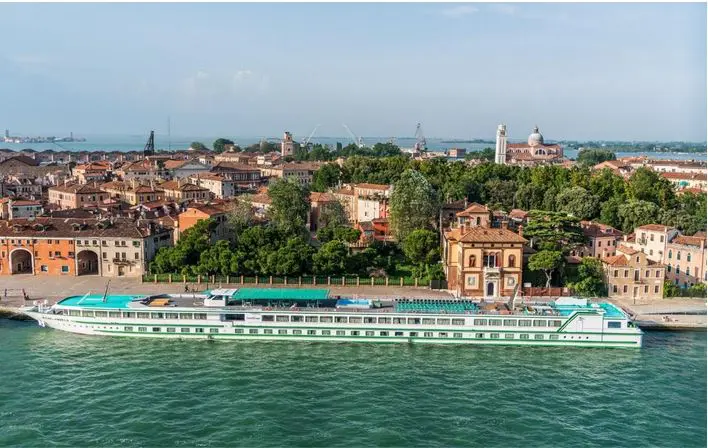 It is true that the greatest part of the trip is the journey, and that is never more acute than when traveling by river. Floating through a country at a leisurely pace gives you an insight seldom gleaned from roadsides and airport lounges. It is a world of authenticity, biodiversity, and the working life of people.
If you are a traveler who wants relaxation as well as adventure in the same holiday, then boat cruises are for you. From exotic savannas to the industrial north, we give you ten river cruises you just have to experience.
Danube River Cruises, Europe

The grand Danube river starts its journey in the Black Forest of Germany and winds its way through nine countries before ending in the Black Sea. It is a peaceful voyage through old European architecture and gothic stylings, with history engrained in every bend of the river.
Begin the journey in Nuremberg, Germany. It is a very unique town, Germanic but in its own strange way, totally unique. Its connotations with the second world war leave plenty of activities for history buffs. For art lovers, it was the home of Albrecht Durer for much of his life.
After this, make sure you visit Budapest, the jewel in the crown. Austro Hungarian palaces mix with Soviet brutalism in one of the most strikingly beautiful capitals on the planet. There are many tours operating on the river and this guide can help.
The Mississipi River, USA

If a river and boat were ever inseparable, it would be the Mississipi and the steamboat. It encompasses the whole run of American history, from civil wars to civil rights via rock and roll. It is the essence of American river cruises.
The lower part of the ten-state journey is the most interesting. This is where the Jazz influence of New Orleans and Bourbon Street can be experienced, along with muggy swamps and visits to historical landmarks.
The Volga River, Russia

The Volga will probably be the strangest river trip you will ever take, but every second will be an experience. Russia is a country of vast divisions and nowhere is it more apparent than on the first leg of this journey between Moscow and St Petersburg.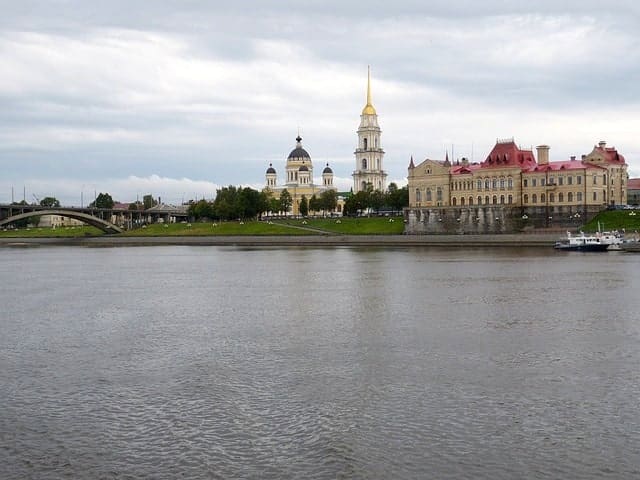 St Petersburg is an opulent, European capital with canal-lined streets and pavement cafes. For art lovers, the Hermitage Museum is so vast that it would require over a week to see the whole palace, so plan well in advance.
In contrast, Moscow is the Russia you would expect. A bustling, ex-communist metropolis lauded over by Oligarchs and drunken taxi drivers. Both cities ooze charm and character.
The Yangtze River, China

The Yangtze is a vast river and no trip would be able to take in its whole length. Regardless of which part you choose, you will be confronted with the beauty and splendor of wild China.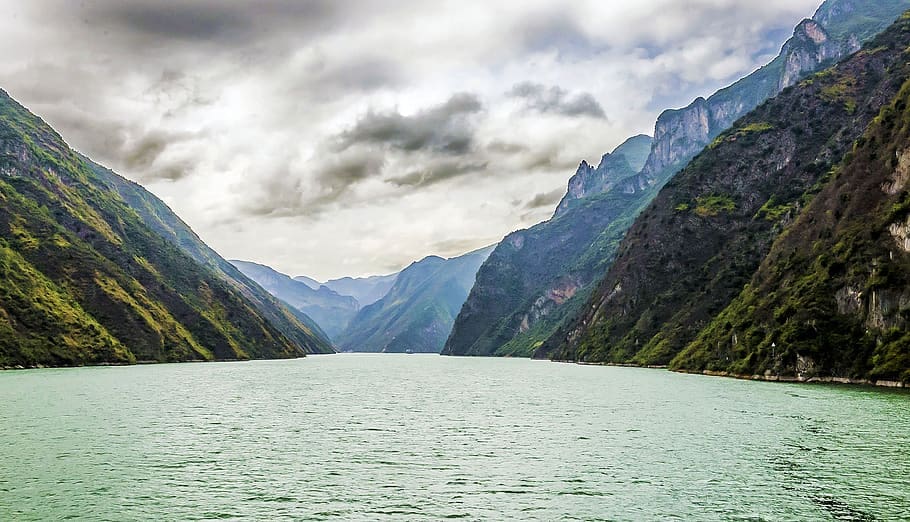 Chongqing to Shanghai is the most popular route. This will take you through crumbling gorges, past derelict ghost towns, and into the heart of the country. The beauty of the country is its food, and you must try local street cooked cuisine.
The Amazon River, South America

This huge river in South America spends most of its time winding through Peru and Brazil. It is packed with wildlife, having one of the most biodiverse ecosystems in the world. If you seek fewer tourists, spend most of your time in Peru.
Visiting the Amazon is a payoff. It is packed with tourists in the main season so it is advised visiting in the wet season between December and May, but this can of course get very, very wet.
The Nile River, Egypt

The birthplace of civilization lives up to its reputation. Start off in Luxor and live the life of Lara Croft as you explore temples and ancient pyramids. For a real experience, visit the hustle and bustle of Cairo with a side stop at the pyramids of Giza.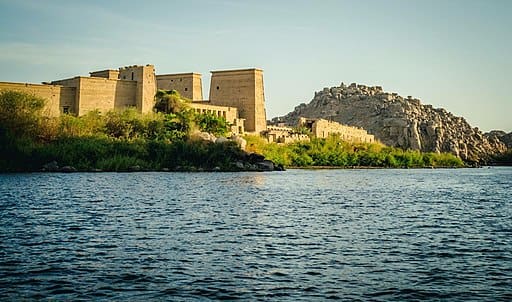 For river aficionados, the Nile is the only river that you would describe as going up when you are in fact coming down. Due to political instability in the past few years, tourist numbers have dropped, so you can visit any time of year and not be hassled by throngs of sightseers.
Kerala River, India

Settle into a houseboat, order a gin and tonic then watch India roll past on the waters of Kerala. You will experience dense mangrove swamps, rural villages, and unequaled biodiversity on the trip.
Of course, no trip to India would be complete with sampling the delicious food the country has to offer. Stock up on delicious fish and vegetable curries then try your hand at wild tiger spotting.
Leeds and Liverpool Canal, Britain

To experience true Britain without the hustle and bustle of London, head north and take a canal boat on the Leeds and Liverpool canal. A typically British method of travel that was popular for transporting goods in the days of industry, the canals are now peaceful, calm, and relaxed.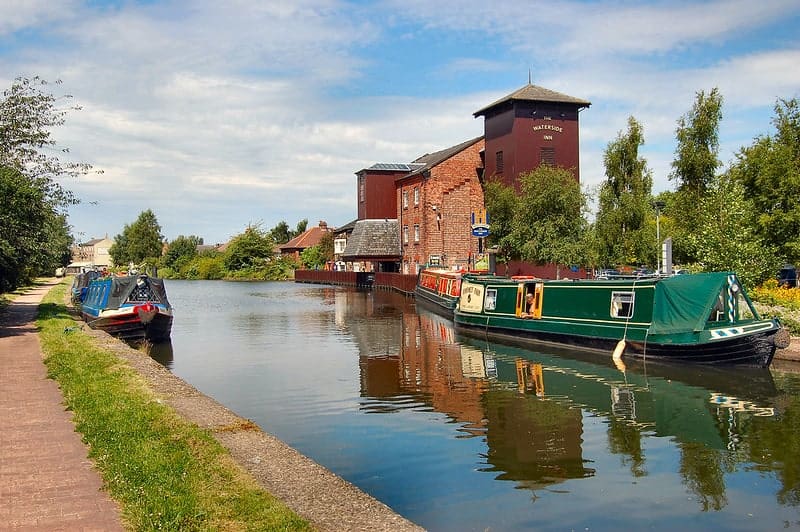 Flickr by:  Ronald Saunders
The journey between Leeds and Liverpool is short but both cities offer unparalleled experiences for the history buff. Leeds has great nightlife, and the allure of rock and roll from Liverpool can see you lost for days down Penny Lane and into Strawberry Fields.
The Murray River, Australia


Wikimedia Commons by: Kaarenmax19
Once the main trade route for three of Australia's major states, the Murray has been the main artery of the continent for hundreds of years. Lush forest and greenery gives way to flat bush teeming with wildlife and bustling, cosmopolitan cities.
Expect all the kangaroos and kookaburras to be out in force at any time of year. Many of Australia's fantastic vineyards make some excellent side trips.
Cuando River, Africa

The Cuando River runs through Angola, Namibia, and Botswana. The lower section of this river before it hits the Zambezi is known as the Chobe, and it is famed for its stunning beauty and biodiversity.
Tours usually begin in Johannesburg and end at the fabled Victoria Falls. Expect to see big game lining the river banks, from herds of buffalo to a lion pride.
Choosing a Trip
Now you have read about the wonders the world's river cruises can offer, all that is left is to choose one! Remember to pack plenty of sun cream and your passport for that trip of a lifetime.
Are you an adventurous, traveling female? Go Girl Guides offer help and advice for women travelers on our blog and articles section. We can help you plan and stay safe as you view everything the world has to offer. Come and join us today!