How to Pack a Travel Survival Kit For Hiking and Camping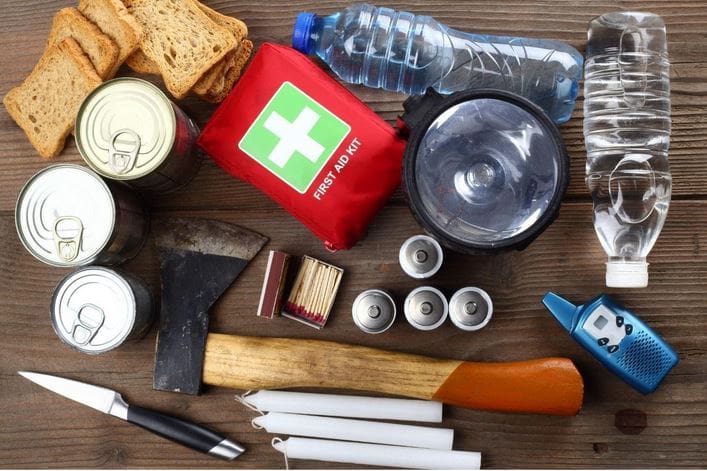 Even the most hardened, veteran travelers get caught out in the wilderness in unfamiliar surroundings. Nature is unforgiving and it pays to be prepared for every eventuality when you are at one with the wild. However, it is not always easy to know what is coming next and how to prepare for all situations.
With a limited carrying capacity, it is important to know what essentials you need to stay alive in a testing environment. We help out with our hints and tips for everything you need to build your own survival kit with food.
Water 
The most important consideration when picking a survival kit is water, and it pays to have a lot of options. Carrying clean water in bottles is heavy, so take as much as you can without burdening your pack.
Purchase a water filtration device. This will allow you to keep replenishing your supply from natural sources while you are on the move. Drinking unfiltered water can lead to serious illness in many areas of the world.
Survival Kit With Food and What to Add
The food in your survival kit needs to be small enough to pack but big enough to be filled with high-calorie counts. It also needs to be rich in vitamins, minerals, and salts to replenish those lost during your trip.
Energy bars are great for this, as they are compact but have everything you need. Go for expensive, high-end ones from outdoor stores. They will have much more content in them than ones you get in the supermarket.
Meal replacement pouches are another option. They contain full meals, sometimes ready to eat straight from the bag. They are packed with calories to keep you going in the most adverse conditions.
First Aid Kit
Pre-packed first aid kits are cheap and easy to come by. If you are making your own, be sure to include bandages, gauze, adhesive tape, adhesive bandages, and some form of antibacterial application.
Medicines should include some form of a painkiller such as aspirin or strong ibuprofen. Add an antihistamine for any stings or bites. Finally, make sure to pack rehydration sachets in case of dehydration.
Knife and Tools
You will need to take some sort of knife, and it will prove invaluable. You can use it for first aid, opening and preparing food, and all number of tasks. A multi-tool or a double action otf would be ideal.
A survival kit for tools should always include duct tape. It works quickly, is strong, and can be used to repair almost anything for a limited period of time.
Torches are always useful, along with equipment to make a fire. Make sure you have kindling and a lighter or matches. Keep them in an airtight, waterproof bag so they are ready quickly.
Shelter
The best option for emergency situation sheltering is a pop-up tent. They are compact, require no poles and no assembly. Within a second, your shelter can be up, ideal if adverse weather comes suddenly.
Make sure you have high-quality sleeping bags that roll up easy but are cushioned enough to provide comfort. A waterproof bivi bag may also be able to add an extra layer of protection from any elements.
Go Outdoors
Now you have your basics from our survival kit with food guide, you can add any other items you feel you may need, depending on the climate and terrain you are going to be traversing.  We can help you prepare for anything the world has to throw at you. Get traveling today!