6 Once in a Lifetime Experiences to Have in Las Vegas
Las Vegas, the most populated city in the state of Nevada is the nation's epi-center for nightlife, gambling, clubs, shopping, and amazing entertainment activities. I know that you might have heard about the craziness underneath this city's life, and let's admit it – we all want to go there and see with our own eyes why it's so famous and how it can provide such amazing holiday breaks.  We've all been missing Las Vegas excitement, so on your next visit, it's time to do it up big with some cool once in a lifetime, only in Las Vegas experiences!
This city is luxurious by night, but in the daylight, some might call it adventurous, and it's truly a magical destination that combines fun, great food, a lot of entertainment, and endless attractions that could change the concept of relaxed and chill vacations, forever. I'm already interested, how about you? Vegas isn't for everyone, but if it's your number one destination, I would like you to present some experiences to have in this location, and I promise I won't just recommend clubs and casinos, like in the movies. So, if you want to learn how to enjoy this city the best you can, stay with me. It's Vegas, baby!
1. Private Jet Charters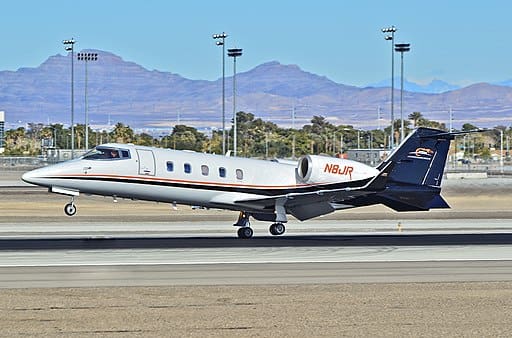 Wikimedia Commons by: Tomás Del Coro
What could say, I've arrived" more than traveling by private jet in Las Vegas?  This experience can take you to New York, Texas, and Los Angeles on the same day, in a deluxe and comfortable way.  Private jets can be way too expensive to own, but nowadays it's very simple to contact a private jet charter company in Las Vegas and book your transportation to another city.  Lunch in Dallas, Aspen, or San Francisco anyone?  What a splendid experience, right? This can also be an amazing way to arrive in this city in style and start your vacations in the best way possible. So forget the stress of busy airports and crowded commercial flights, and consider how memorable it would be to be pampered on a private jet flight!  There are a lot of companies that you can choose from, such as Villiers Jets, or Vida Jets, but to reach a more informed decision, be sure to visit Wijet for the best private jet charters working in Vegas.
2.  Take an Exotic Car Out For a Spin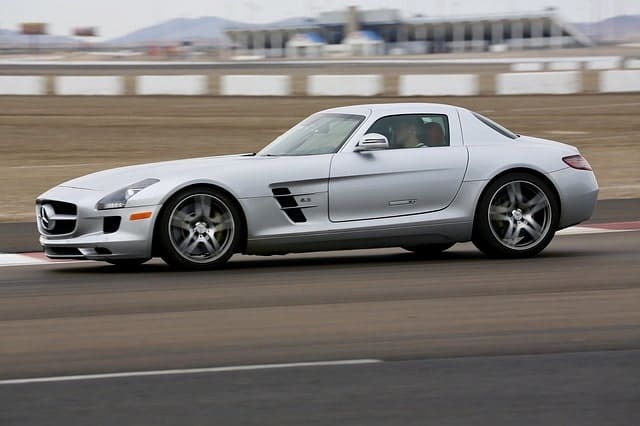 Now that you've arrived by private jet, you should really be stepping into an iconic luxury vehicle to see the sites.  Las Vegas is one of the most popular destinations for exotic car rentals.  What's your fantasy, Lamborghini, McLaren, Porche, Ferrari, or Rolls Royce?  They are all here waiting to be driven here.  Or for all you Motorsports fans, you can even take a high-powered racing car for a spin around famed Las Vegas Motor Speedway.
3. Swoop Over The Grand Canyon in a Helicopter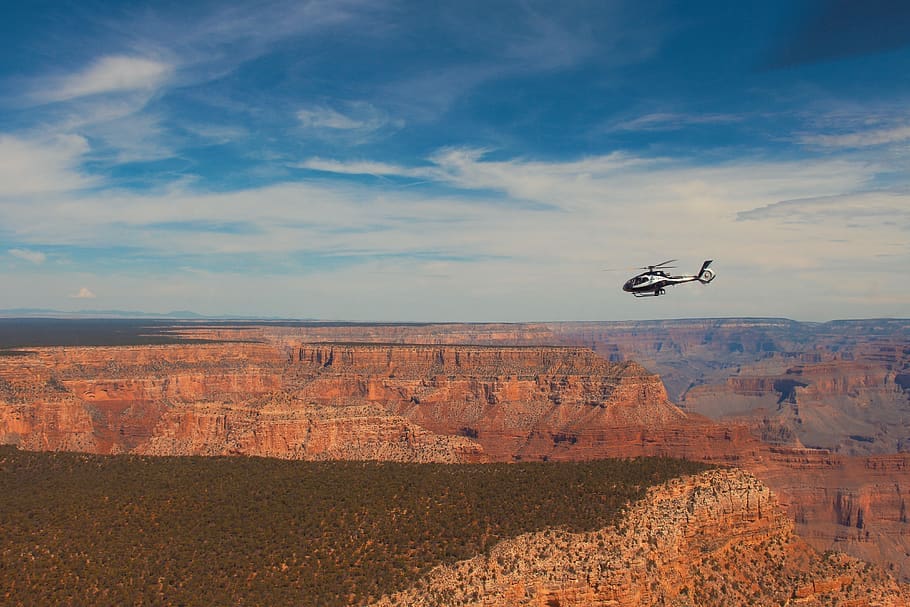 Grand Canyon is a steep-sided canyon, 277 miles long, and the Natural Park in this location is one of the world's most stunning attractions. Probably the best way to take advantage of the expansive views is by helicopter tours, organized for people to see the true beauty of these canyons. It's extremely popular because it's a delightful experience to embrace with your friends or family! Don't miss out on this one.
4. Ride the High Roller – Tallest Ferris Wheel In The World!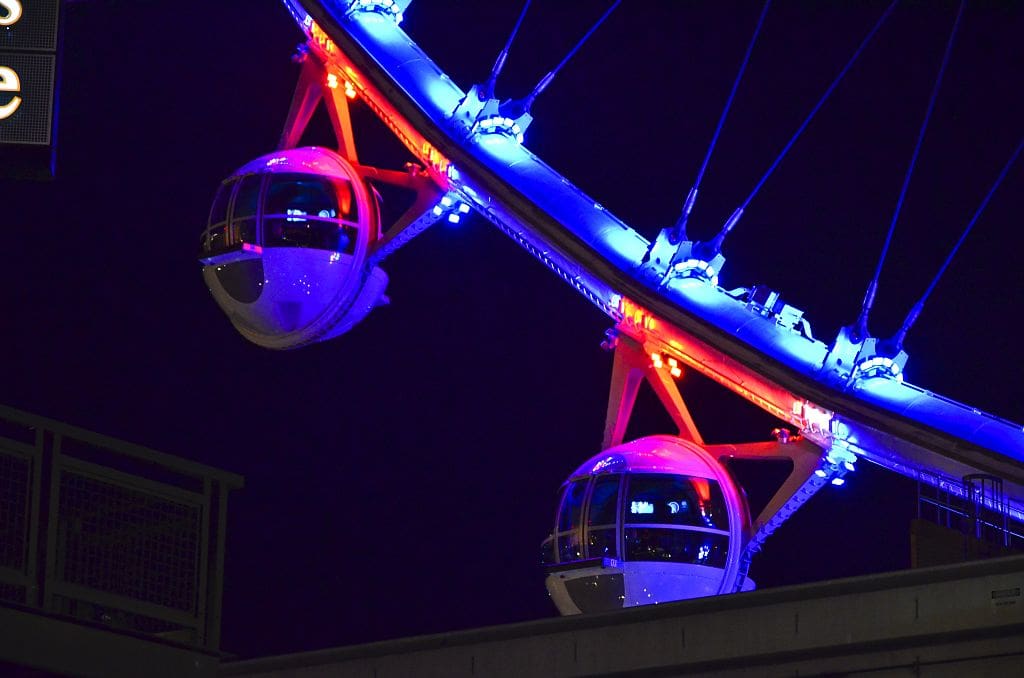 High Roller is an amazing Ferris wheel, and considered the tallest rollercoaster in the world – even taller than the London Eye! Throughout a 30 minutes ride, you can see Las Vegas from the passenger cabins, with an amazing view, which consists of a very beautiful and chill experience during the day with the family, or a crazy ride with friends at night. Are you afraid or do you want to go on the High Roller? It's up to you!
5. Kayak Tour on the Colorado River
This Kayak Tour on the Colorado River (the river that runs through the Grand Canyon) is very popular and the experience reaches its highest when people arrive at the Emerald Cave. This cave brings a lot of serenity and calm due to the beautiful place and colors, and after an adventurous descent, you couldn't ask for more! Relax is surely the word that describes this experience!
6. Go Dune Buggy Racing In The Desert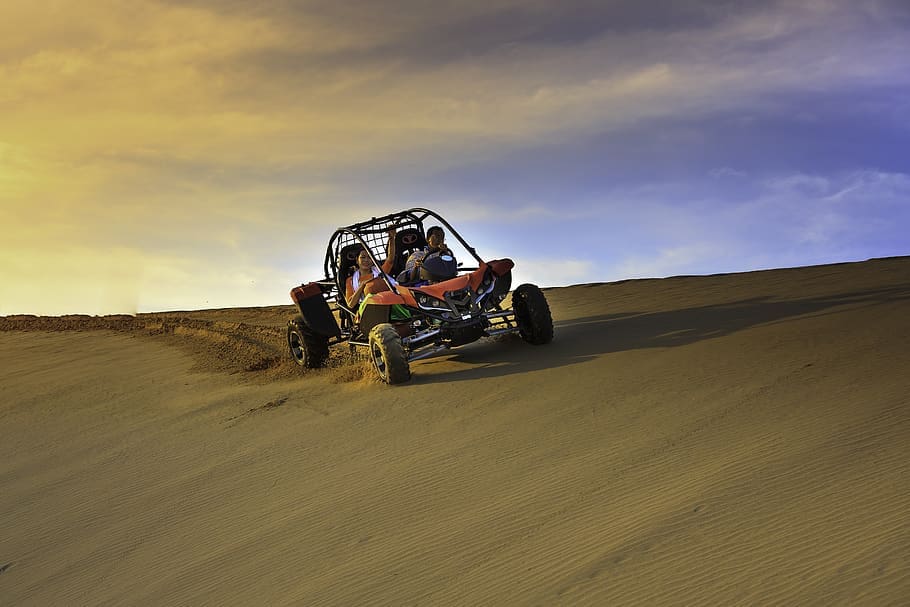 Be a kid again and go dune buggy racing in the desert or take a powerful ATV out for some off-road adventuring.  Show off your driving skills on a professional obstacle course, or go freewheeling in the Nevada Desert.  You can even participate in a Dune Buggy racing competition or combine with other adventure challenges.
What Happens In Vegas, Stays in Vegas?
I know this is the motto of the city, but I couldn't let this information about these incredible experiences of Las Vegas stay in secret! Enjoy the most, take my advice, and don't look back. Try having the most fun possible, because this is the perfect city to appreciate these lifetime experiences I've mentioned above. Have a nice day and happy travel!