Reasons Touring The Netherlands By Rental Car Is The Right Choice in 2020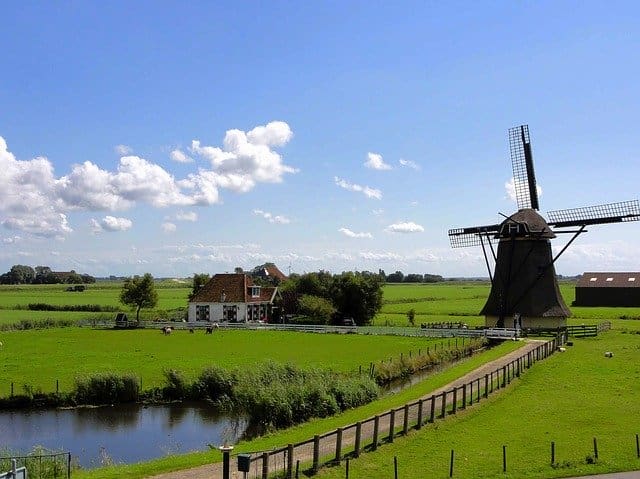 With traveling going on hold for a large group of people in 2020, there is already an increasing trend in the number of tourists as virus numbers subside.   Tourists are looking for safe alternatives to be able to travel without getting into contact with too many people. The Netherlands is a destination that is loved by many as it is small and easy to tour. Not only is the public transport of high quality, so are the roads.  Car rental in the Netherlands is becoming increasingly popular as an alternative to using public transport.  A Netherlands rental car can enable you to tour far and wide while staying at a safe distance from other travelers.
Why a Car Rental in Netherlands Makes Sense
The Netherlands has several large cities that are worth the visit. Think about Amsterdam, Rotterdam, and The Hague as top choices. However, there are also many natural reserves, beaches, and parks that are very popular areas for tourists to see as well.  Traveling to these places by public transport, however, can be cumbersome as it takes it can involve first a train, then a bus and finally a walk. When you choose to tour by car rental Netherlands, you will be able to travel to these places faster and more efficiently. Besides a significantly lower travel time, you also limited the interactions with fellow travellers.
How to Get Your Car Rental Booked
Upon arrival in The Netherlands, the easiest way to do this is to go to car rental at Schiphol airport. After arriving at the Amsterdam airport, the car rental companies can be accessed within the airport property but removed from the terminals.  Some agencies even offer a valet parking and pickup service, where they drive the car in front of the airport terminal doors to get your holiday started immediately.
Car Rental Tips You Need to Consider
When planning to go for a car rental Netherlands the best thing to do this check the costs involved in advance. This is an important step, as comparing rental companies can be quite hard. For example, some car companies offer a very low initial price. Often, this is too good to be true. Other price components are added in a later stage of the rental process. This includes several types of insurances as well as mileage fees. The latter is of utmost importance, as this can be a major cost component. Depending on your planned trip, these costs can even become higher than the initial pricing provided.
All-Inclusive Pricing
When you are planning to take a round trip across The Netherlands, going for all-inclusive pricing would be preferable for a stress-free experience. With this type of rental, you do not have to worry about the initial costs. You have unlimited mileage and all the required insurances at your disposal.
Traveling The Netherlands by car is a good way of traveling fast, safe, and convenient. You can start your journey directly from the airport. But, do take into account the cost of the car and plan in advance. Proper research can already help you make an informed decision about the options and pricing.
**********************************
About The Author: Rajhu S Goraai is a Passionate Stock and Commodity Researcher. Travel addict and Photographer. Co-founder and Editor of Leading Business & Tech Magazines.