5 National Park Natural Wonders to Discover Near Sydney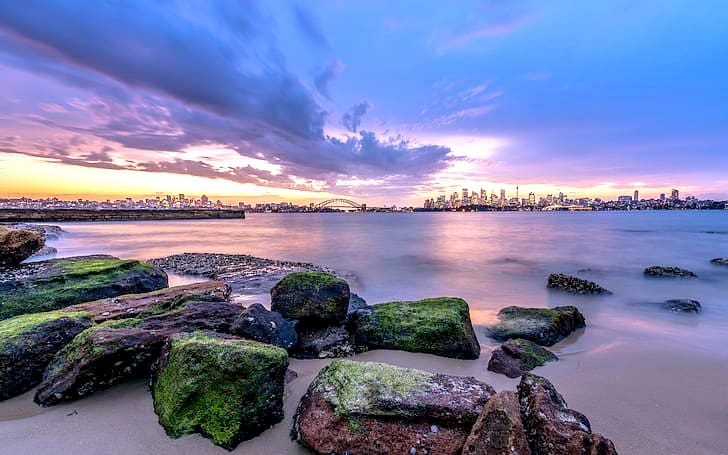 Considering the ongoing pandemic and the global impact it has already had on the travel industry, it's safe to say that crowded sightseeing tours are out of the question and will be for quite some time. If you're an Aussie local, you're lucky to be able to discover many natural spots near Sydney and the numerous national parks and nature reserves in the city's vicinity.
For those who live elsewhere around the world – consider this a solid guide for future reference, once the world goes back to some semblance of normal. Then, you'll benefit from getting to know the natural wealth of Australia and the social distancing ensured by exploring the local national parks. Here, you'll find a few of the most notable natural wonders to discover near Sydney, so that you can escape the city crowds.
Dharawal National Park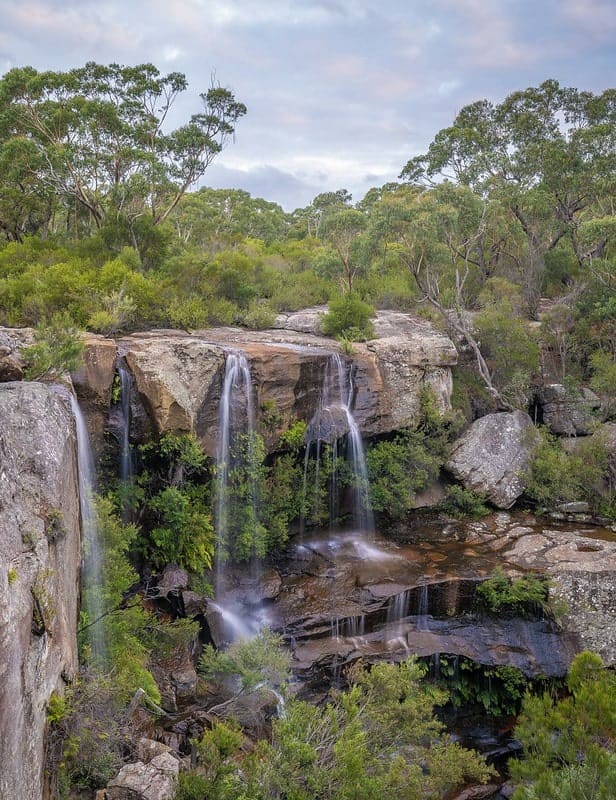 image source
Venture a little south of Sydney, and you'll come across this emerald jewel, also known by the name of Dharawal National Park – a protected area a little farther from the Royal National Park, its more famous south sibling. Due to its location, it remains less popular, but a worthy addition to any nature enthusiast's list of must-sees when in Sydney.
The sheer abundance of walking trails, swimming holes, and natural lookouts with beautiful panoramic views and ideal for bird-watching. Take the trail towards the Maddens Falls for a spectacular view, and consider heading down the Jingga Falls Track as well, to take a dip in the refreshing pool immediately under the falls to rest before you head back.
Blue Mountains National Park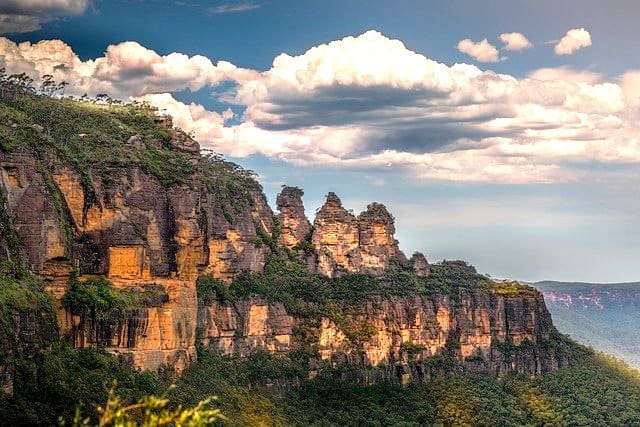 When you're tired of the heat and concrete jungles of the city, there's nothing quite like the escape to the mountains. In this case, the Blue Mountains National Park is 141,000 hectares of pure woodland beauty and breathtaking vistas, hiking trails for all fitness levels, and historic ruins to spice things up with a little human impact. One of the finest ways to see most of what the region has to offer is to take the scenic Blue Mountains drive, a road trip that combines perfect picnic areas, hiking regions, and panoramic views.
For a smooth road trip, you can consult Australia's family travel guide to make sure you don't miss out on the most valued sights and spots, specifically selected for families discovering natural wonders around Sydney. Ideally, such a road trip should take at least two days, so that you can truly experience what the park has to offer. You can stop at Katoomba for a view of the famous Three Sisters, and keep in mind that specific regions such as Southern Highlands are known for local wineries, so you can sample their local wines.
Dharug National Park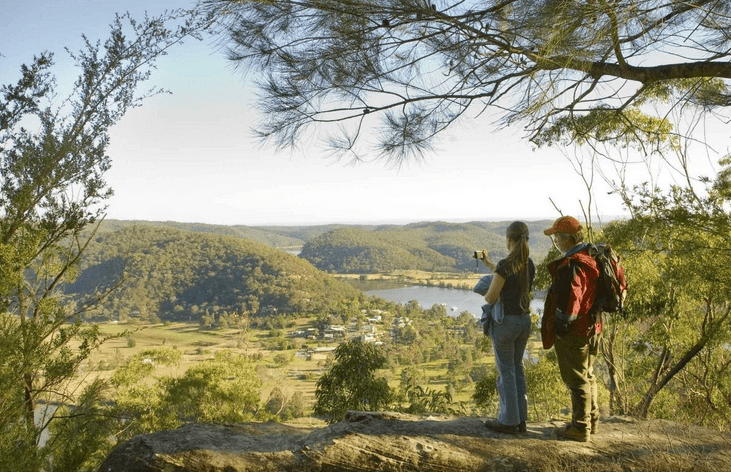 image source
The recent bushfires have caused extensive damage to the nature reserves all around the country, and some are still slowly recovering, including Dharug National Park. That means any visits to this area require extra precautions, and you should always keep informed on the safe areas within the park you can visit.
Take the Old Northern Road from Sydney, and 82km later, you'll find yourself engulfed by rugged bushland and vivid greenery interspersed with beautiful camping spots on the river banks. The World Heritage walk will take you on a journey back in time, down a road made by convicts between 1826 and 1836. You can also kayak along the Hawkesbury River or spend a night in the Mill creek camping in the moonlight.
Royal National Park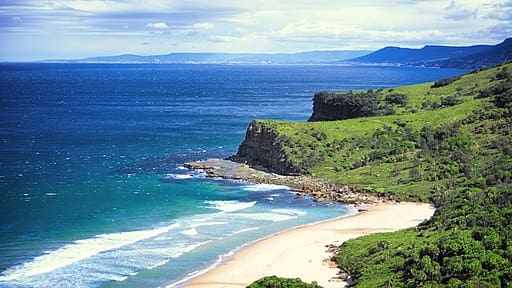 Wikimedia Commons by: Andi Winata T
As the second oldest national park in the world, the Royal National Park certainly hides plenty for your inner nature enthusiast to explore. It combines a stunning stretch of the coast, equally alluring inland of forest riddled with waterfalls and hiking trails, and Aboriginal sites of historic significance. Head over to see the dramatic Curracurrong Falls that rush straight into the ocean from soaring cliffs, and the falls are reachable only by foot, from Wattamolla, Garie or Sir Bertram Stevens Drive.
If you'd like to combine a nature walk with a waterfall sighting, take the Uloola Track from Heathcote, or take a train to cover a portion of the way. For a slightly different setting and a glimpse of the coast, start at Otford and through the Palm Jungle, spend some time admiring Burning Palms Beach, and rest at the Figure 8 Pools, a magnificent set of rock shelves for thrill-seeking hikers – just make sure you pick a safe time to explore the region with the tides in mind.
Marramarra National Park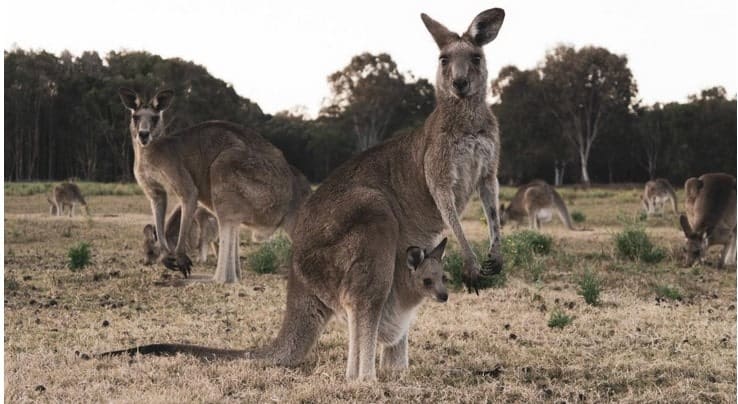 image source
Safely tucked away on the northern edges of the city, Marramarra is perhaps one of the least well-known, yet most valuable natural wonders easy to reach from Sydney. Even though it's only 40km from CBD, you'll find that very few people venture into the park, which means fewer crowds and plenty of spotless hiking trails for your pleasure. The Coba Ridge Point via Neverfail Track is 19.5km of pristine river views and forest, and the trail is perfect for hiking as well as mountain biking.
For nature enthusiasts, the park itself, much like all other national parks in Australia, is rich with diverse flora and fauna, making it a great opportunity for animal spotting and photography. Moreover, since the park is part of the Darug Aboriginal people's lands, you'll also be able to find cave art and rock engravings that are preserved to this day as part of their heritage. The Marramarra Creek is the ideal secluded spot for a private swim, and you'll typically find no or very few people there.
Whether you're in the mood for a quick day trip from Sydney, or you're looking for a perfect spot in nature away from civilization to spend your vacation, these national parks should definitely make the cut. Depending on your preferences and the season, you'll find that these natural wonders near Sydney hide something for everyone's taste.
************************************
About The Author:  Sophia Smith is a freelance graphic designer and lifestyle blogger. She loves travelling, exploring new cultures, practicing yoga, indulging in self-care and wellness rituals. Sophia has covered topics ranging from self-care to sustainable travel. Over the years her work has appeared on Stay at Base, Sivana Spirit, Life Beyond Numbers, Whytt Magazine, Carousel, Harness Magazine, Yoga Trade, Cause Artist, Bonvita Style, Your Zen Mama, Bliss Therapy and many others. You can find out more about her writing by following her on Twitter (@sophia_bri)