Romantic City Breaks in Vital Vienna for 2020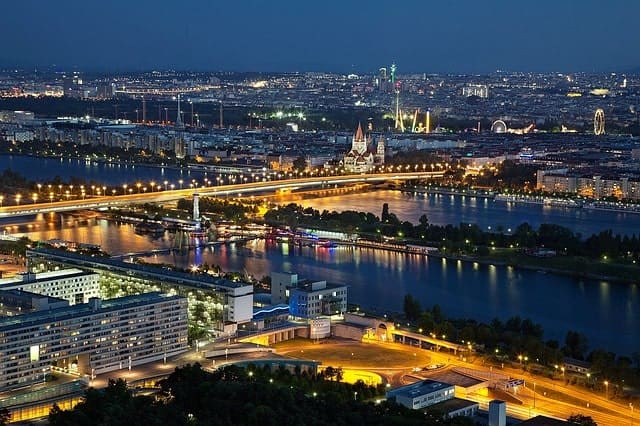 Looking for the best romantic city destinations for a getaway with your loved one? Well, we will try our best to convince you that Vienna is your best choice.
Vienna, the capital city of Austria is a perfect blend of old sculpts and modern architectural buildings. With sumptuous cafes, chandelier-lit streets, and majestic monuments, this city is perfect for couples of all ages.  It's no wonder that Vienna is in our list of Best Romantic Destinations! There are hundreds of things to explore in Vienna when you walk and stroll hand-in-hand with your partner. In this article, we have compiled the best things to do in Vienna for a tempting romantic city break.
Best Things to Do For Couples in the Romantic City of Vienna
Vienna is a romantic destination for musical evenings, architectural delights, bars, and cafes, and a ferry trip. We have given some great date ideas for you in this romantic destination to plan up your itinerary accordingly.
Music and Ballet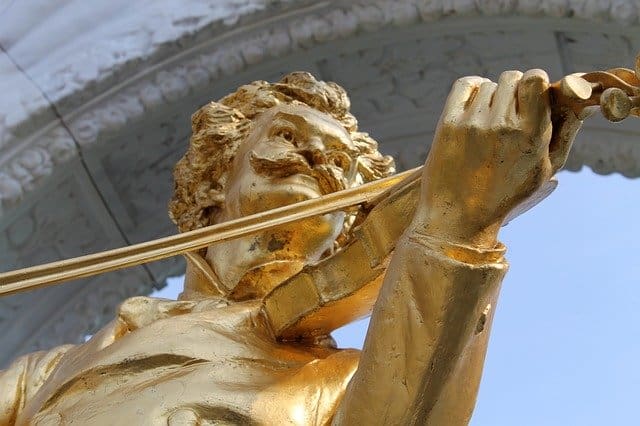 Traditional Music and Ballet lies at the heart of Viennese culture. Undoubtedly, the Viennese ballet has set high standards for the rest of the world. And what is more romantic than a ballet performance?  Known as Europe's 'music city', Vienna reflects the city's spirit in the form of Opera, Classical Music, Vienna Boys Choir, the Viennese Waltz, and Jazz dance style forms.   Vienna was home to some of the world's most acclaimed composers, Mozart, Beethoven, Haydn and Strauss to name a few.  Book a ticket to a soulful Opera in the Vienna State Opera house, visit the musicians' memorials or go on musicians walking tour through the city.
River Cruising
After dancing to the Blue Danube Waltz, you may just want to take a romantic cruise on the Danube River that flows through the city.  You can enjoy Vienna's city lights with soothing breezes and make your romantic holiday even more memorable.  Where else would be a better place to steal a kiss than on beautiful Danube island beside the sparkling water and glittering city lights?
Food & Drinks
Vienna is not only one of Europe's most romantic cities for a getaway break, but also one of the best food cities.  Austrian cuisine has German and Hungarian influences but has been refined with its own Viennese culinary flare.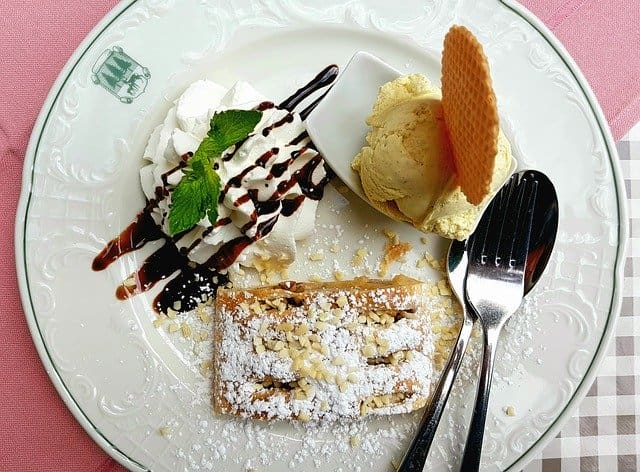 The best among them is Viennese coffee. If you have never tried it, you are in for a real treat.  You will find sidewalk cafes, bakeries, and bistros throughout the city where you can joy your coffee some of the city's famous confections, the Sachertorte, Apple Strudel, or Plum Jam Turnovers.
Vienna has lavish restaurants with luxurious interiors as well as alluring cafes and bars. Wiener Schnitzel, Austrian Goulash, and Spargel are some of the best cuisines to try during your Vienna city break.
Famous Carriage Ride
Besides the soulful music and romantic restaurants, the clip-cloppings sound of the horse hooves is common here. The traditional fiacre carriage pulled by beautiful horses is a wonderfully romantic way to ride through the streets of Vienna.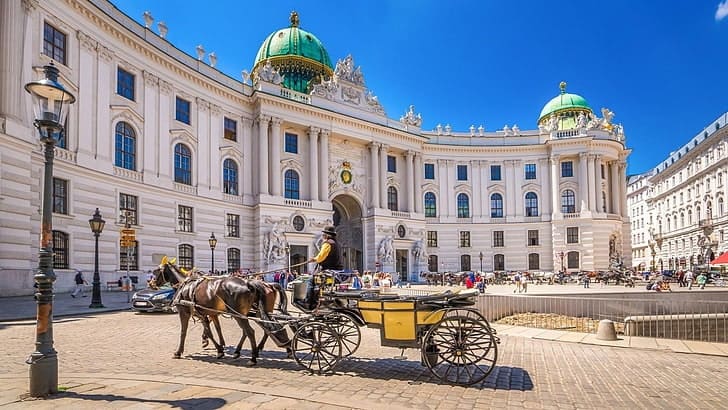 You can book the carriage ride from your hotel for sightseeing in the city. The best time to roam the streets is during the evening, with the monuments bathed in lights and sparkles.
Arts & Museums
Vienna's baroque arts and museums would fill your hearth with joy and curiosity. The art galleries display some famous work by Gustav Klimt, Egon Schiele, Albrecht Dürer, and Pieter Bruegel, and others.
Seems boring? Well! It also has museums with a collection of shoes, condoms, furniture, and sanitization.  Our recommendations for the best Viennese museums are Belvedere and Kaiserliche museum with a collection of jewelry, costumes for the king and knights.
Ferris Wheel Rides

You can't miss the giant Ferris Wheel at the heart of the Austrian capital city. This giant wheel offers a romantic and alluring experience, which is a must-try.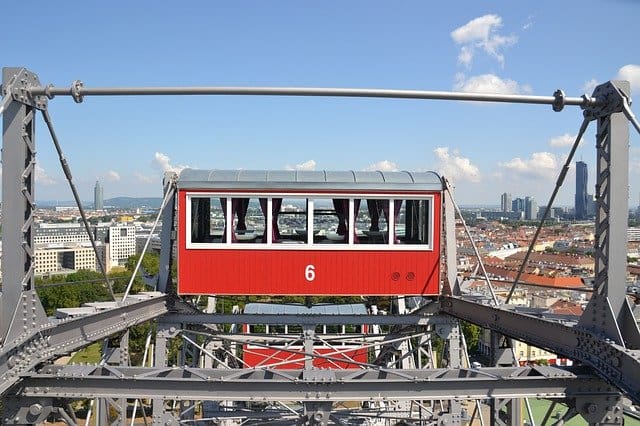 You can get a lifetime experience of candlelight dinner while rotating and a private cabin. It is surely the best place for a romantic honeymoon, wine and dines.
Conclusion
Be it the romantic couple city breaks or honeymoon, Vienna should be in a bucket list for every couple. The enticing evenings with lights reflected along the riverside, the lovely mornings in cozy cafes, Vienna's ever-lasting experience will make your trip memorable.
Finally, do not forget to visit the best monuments and romantic destinations in Vienna.  The best time to plan your city breaks is during the winter at lower rates. However, the summer has various concerts, and you would enjoy your cruise during this period. And, the accommodations here are highly affordable.  So, what are you waiting for? Book a flight and plan your itinerary for romantic city holiday destinations. If you have any questions or experience in Vienna, let us know in the comments.
********************************
About The Author's:  Sherry is a consultant and been involved in many successful projects with a range of companies throughout the country.  Sherry loves cooking, doing sports, and otherwise spends far much time at the computer writing articles on datingranking.net. She enjoys researching, discussing, and writing on the topics of relationships, weddings, and dating.