Guide to Budget-Friendly Hotels in Toronto

If you are a traveller heading for Toronto, there is a high possibility that you already know that visiting this city is like visiting many different countries at once. Toronto is a crossroads for different cultures from all around the world, a perfect amalgamation of music, food, history, and language. It is a cosmopolitan city that more often than not claims to be Canada's largest. It is on par with some of the premier cities in the world like London, New York City, Paris, etc.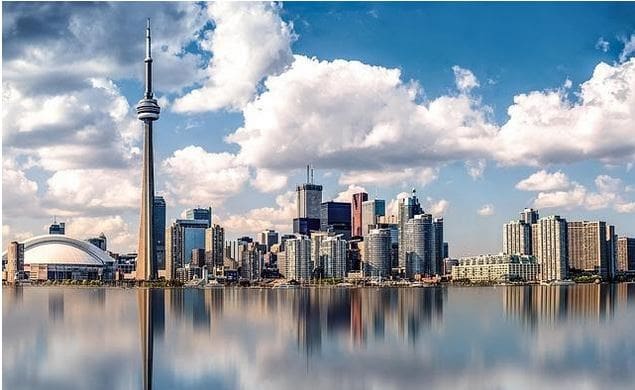 We will not try to sugar-coat the fact that Toronto is expensive; because it really is. However, the best part about this big city is that there is a place for everyone here, be it millionaire businesspersons or young hipster travellers who travel on a budget. So, if you are a budget-traveller in this global city looking for quality cheap accommodations, this is the right place for you. Read on to find out about a few budget-lodging options for travellers in Toronto.
Courtyard Marriott Toronto
The Courtyard Marriot is located in downtown Toronto and is the world's largest full-service Courtyard Hotel. There are 575 hotel rooms and suites where travellers get access to high-speed internet and flat-screen televisions. The average rate for each room here, at the Yonge and College, a few blocks away from Toronto Time Square, starts only at C$209 per night.
The Roehampton Hotel
The Roehampton Hotel is also located in Downtown Toronto, only a stone's throw from the Uptown Yonge vicinity. The rooms here start at an extremely affordable rate of CA$160 per night but the most attractive part of the package is not the price, it is the prime location of the hotel that near the city's best dining and shopping options. The services offered at this rate are also great as all rooms here come with a coffee maker, mini-fridge, complimentary breakfast, and Wi-Fi along with access to a fitness centre and guest laundry.
Bond Place Hotel Toronto
The Bond Place Hotel will cost you less than CA$200 per night depending on when you plan to visit. It is located only a block away from the Yonge-Dundas Square where several live events take place and it is a hub for music, culture, and food. Although the hotel is not a perfect piece of architecture, all the rooms have modern designs and are comfortable to live in for a few days. Every room offers stunning views of the Toronto skyline.
Radisson Admiral Hotel Toronto-Harbourfront
The Radisson Admiral Hotel is surprisingly cheap for a property that is located on the water – only CA$239 per month. You can walk from the hotel premises to Rodger's Centre and Scotiabank Arena which are located in very close proximity. You will get stunning views of the city of Toronto and Lake Ontario from the Lakeside View Lounge in the Hotel.
Toronto Markham Marriott
The Toronto Markham Marriott is a luxury hotel at very reasonable rates. It is situated in the northern part of the city and has an infinity pool as the biggest attraction. You will also have access to a 24-hour fitness centre. Each room as online key-less check-in and check-out, floor to ceiling windows with stunning views of the city, Wi-Fi access, and in-room desks.
The Only Backpackers Inn
The Only Backpackers Inn is located in Danforth Avenue, only 3.8 kilometers from the city centre. It is a hostel with BBQ facilities, free Wi-Fi, and air conditioners. It is also rumoured to have an amazing bar. Inclusive of breakfast, the cost per night for one person is only CA$ 30, making it one of the cheapest options on our list.
Residence Inn Toronto
The USP of the Residence Inn, along with its prime downtown location is the fully stacked kitchen found in each room. It also offers its guests with sleeper sofas, big bathrooms, and free breakfast. Each room here is shared by 4-6 people.
Chelsea Hotel
The Chelsea Hotel is the perfect choice for families who travel on a budget. It comes with a 130' corkscrew waterslide, Kid's Centre, and Club 33 Teen Lounge for the kids to enjoy. Adults can relax in a private pool or the fitness centre which all guests have access to. During the week, the T| Bar serves one of the best Indian buffets in the city, if you are looking for someplace to eat.
Toronto is definitely an all accommodating city. For budget travellers, local transport and food can cost anything between CA$96 to CA$150. You can choose whether to have gourmet food at a fine dining restaurant or have street food in a night market depending on how your pocket allows you. As we have already discussed above, you also have a plethora of options to choose from for accommodation during your travel. If you liked this article, you will surely love our article on 48 heavenly lodging options for your next Euro trip! Above all, make sure you make the best use of your time in this beautiful city and come back home with a box full of memories.
*******************************
Abouth The Author:  Abhyank Srinet holds a Masters in Management degree from ESCP Europe & has an engineering degree with a specialization in Instrumentation & Control. His interest in the digital landscape motivated him to create an online startup for Masters in Management application consulting (MiM-Essay), focused on spreading quality information about the MiM degree & performing application consulting services for clients. He is the chief consultant of the company and takes care of the Business Development and Digital Marketing side of the company.
He is very passionate about writing and marketing.