Best Ways To Pack For a Romantic Break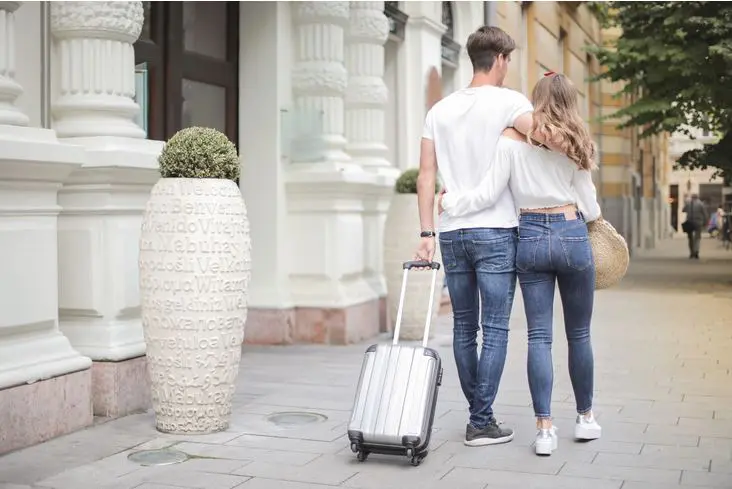 Are you heading off on a romantic break? If so, you will want to make sure that you have everything you need safely stowed in your suitcase, so that you can focus your attention on having the best break ever with your loved one.  Whether you are heading off for a city break, or you have a romantic beach getaway planned, the chances are that you are going to need a mix of outfits in your suitcase to take you from daytime to evening.  But, you'll also need to plan ahead so you don't overpack and have heavy suitcases to haul around.
Pack Carefully
Anyone who has ever arrived on holiday to find the posts of their favorite earrings bent out of shape and their necklaces in a tangled-up mess understands the importance of packing jewelry carefully. To ensure that the special jewelry you will be bringing stays protected in your suitcase and arrives at your destination in one piece, it is a wise idea to choose a travel jewelry case such as those from Roam Often. This will give you the peace of mind of knowing that when you head out for a romantic meal during your break, your jewelry will be ready to wear and in the same condition as when you packed it.
No one likes to open up their suitcase and see their clothing creased up like a dishrag. To prevent this from happening, try rolling your clothes rather than folding them. Rolling helps to avoid those unsightly fold marks from appearing on your outfit, and will also help to save you some valuable space in your suitcase – win, win!  When you want to bring along your favorite perfume, consider mixing it in a small container with scent-free lotion so you don't have to worry about it spilling.  Bring along a few battery-powered candle votives to add some romantic lighting to your room.
Choose Clothes Wisely
While it may be tempting to transport the entire contents of your wardrobe with you on your travels, for obvious reasons, this is not a practical idea. Instead, try to plan your holiday wardrobe in advance so that you have a choice of outfits without packing too much. Lightweight layers are an excellent choice of your break, as they enable you to adapt your outfit to the temperature easily and are more likely to stay wrinkle free. Sticking with a color palette of complementary colors is also a wise move so that everything in your suitcase can be mixed and matched to create a new outfit each day.  You might consider bringing along a travel-size wrinkle release spray to instantly relax any creases in your clothes.
Travel in Comfort
There are probably going to be bulkier items that you want to take with you on your break, such as knitwear or jackets, to keep you warm on those moonlit strolls along the beach. While these items add extra weight and take up too much room in your case, a great alternative is to wear your bulkier items on the flight. Being on the plane is likely to make you feel cold anyway, so layering up your outfit will not only save you valuable luggage space but will also keep you comfortable after take-off too.
Get Organized
Nothing ruins a romantic trip quite like a lost passport or a bottle shampoo that has spilled over the contents of your suitcase. Try to keep everything in your case neat and tidy.  Keep your liquids that could spill in a ziplock bag.   Keep all your confirmations and documents in one place so you will not need to search all over for them when you need them.  Plan to secure your travel funds in a safe place where they will not be open to pickpockets.  By taking time to fully organize your clothes, accessories, and documents it will help prevent travel disasters and ensure that you have the best time on your getaway.