5 Self-Improvement Tips For Long-Term Travellers
You might be taking a long-term vacation for any number of reasons.  Perhaps you're in your gap year between school and university and you want to broaden your horizons before hitting the books solidly for three or four years?  Alternatively, you might be taking a mid-life career break to refresh yourself or reassess what you really want to do with your life?  Or maybe you've won the lottery (lucky you!) and need a change of space and pace to decide how you're going to spend the rest of your life now that you don't have to bother with the daily grind?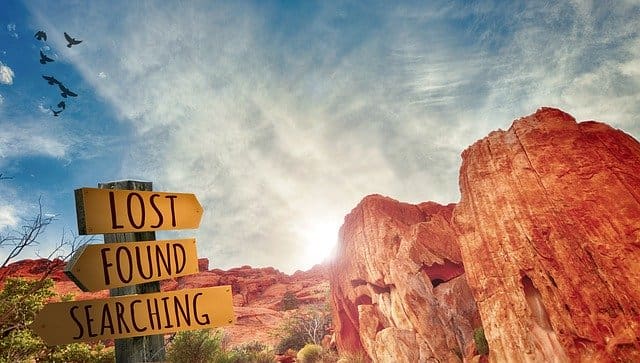 In any event, a long holiday is the ideal opportunity to gradually make those minor yet significant changes in your life which lead to major improvements in the way you feel about yourself, the future, your relationships and the world around you.  Without further ado, here are five self-improvement tips for long-term travellers.
Get Fit
Away from the drag of your usual daily routine, you'll have more opportunity to improve your physical fitness, lose weight and reap the benefits of being healthy and feeling more positive about your self-image.
You probably won't want to haul a kettlebell or set of weights to the other side of the world, and you might not even want to join a local gym, but you can actually start a superb fitness regime from the confines of your hotel room or Airbnb with this bodyweight workout routine from Men's Health – get started today!
Feed Your Brain
When you're a bibliophile who leads a busy life, it's easy for your reading to fall by the wayside, but such a shame that you've got to sacrifice something that nourishes you for career commitments.
With more time during your travels, you can catch up on all of that bookish brain food you've been yearning for – for instance, the Blinkist app is excellent if you want non-fiction books with big ideas condensed into digestible chunks. Alternatively, The School of Life is another wonderful online resource stuffed with life-enhancing ideas from history's greatest philosophers, psychologists and artists – if you're into developing your emotional intelligence you can disappear into a delightful rabbit hole by delving into the long-form articles here!
Start a degree
With the way the world is at the moment, remote learning is set to be the new normal, and many bricks and mortar universities have scrambled to switch students to it swiftly.
But educators like ARU Distance Learning have had a successful remote offering for many years, which means that you can easily fit starting a degree in anything from psychology to digital marketing with your travels – all you need is a compact laptop or tablet and reliable Wi-Fi. By taking a few hours every week to catch up with lectures, check in with classmates and communicate with tutors, you can enhance your travel experience and return home well on your way to a new career. Plus, since you'll be studying with classmates from around the world, you might even be able to meet some of them in person as you tour the globe!
Learn languages
If you're travelling to countries that speak a language other than your native tongue, you'll pick up key words and phrases during your daily interactions and in most places, locals appreciate you taking the time to learn their lingo, even if they can already speak yours.
Absorbing more languages leads to a much more immersive and enriching travel experience and you'll soon be able to develop proper relationships wherein you can chat to new friends about their hopes and desires – this takes travel conversations to a deeper level than simply ordering food or asking for directions. Furthermore, if you're staying in several different places, you can prepare for your next stop by studying with a language app like Babbel or Duolingo.
Volunteer
Volunteering benefits you and the overseas community you're living in. For instance, by helping to build a new school or community centre you might be learning a new skill or trade, or alternatively, you might apply skills you already have, such as project management or teaching, to an entirely new environment.
Either way, volunteering is a fulfilling experience for everyone involved and even if your itinerary only permits taking part in short- or medium-term projects, your help will be appreciated. To find out more about international volunteering opportunities, research organisations like Voluntary Services Overseas and Peace Corps online.
That's our list! Please share your own travel self-improvement tips in the comments section.