How to Plan Your Perfect Travel Route Through Scotland
Traveling is such an enriching activity that so many people enjoy. Booking some tickets and visiting another country, discovering its culture and its amazing and flabbergasting landscapes is something most travelers can't get enough of. The world is your oyster and there are so many travel adventures to discover.
Scotland is one of the most underrated countries in Europe. When people think about Scotland, there are only a few things that come to mind: kilts, tartans, Nessie, and bagpipes. But there is so much more to discover as Scotland has some awe-inspiring scenery you must see at least once in your life.
There are many considerations when planning a trip to Scotland.  It might be a road trip from elsewhere in the UK, or you may book plane tickets. You can choose a hiking trail to explore with your dog, or you may want to explore the hidden beauty of Scotland's cities.  There are so many available options you need to think about, but some details are common to most every type of trip.  For tips on how to plan your perfect travel route through Scotland, this guide will offer you the details you need.
What to See in Scotland

Scotland is an incredible country full of history, fascinating cities and dramatic scenery, so there are a few places you have to visit and they are iconic.
Loch Ness 
Loch Ness might be one of the most popular lakes in the world. This is because everyone has heard about the monster of Loch Ness, called Nessie. The myth says that the creature was first observed back in 1870, but there is no proof that such a monster exists.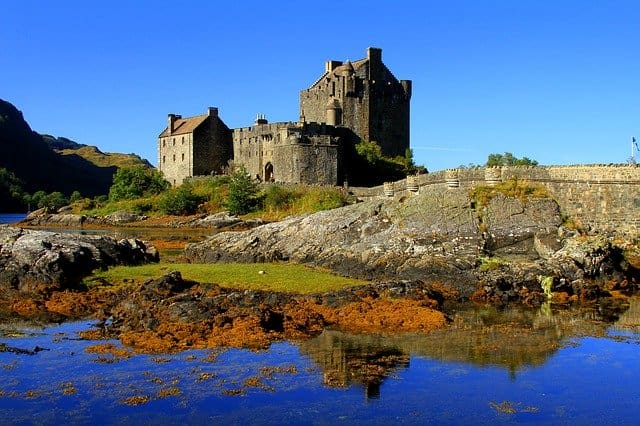 However, Loch Ness is an iconic place for Scotland and some near villages and abbeys can be visited during a day trip too. To reach Loch Ness, you can take the train from Inverness, which is 25 minutes away from Lochend. You can also see Urquhart Castle nearby.
Edinburgh
Edinburgh is Scotland's hilly capital, home to Scotland's crown jewels. It is full of history and you can visit the wonderful Old Town and the Georgian New Town, an area full of gardens and neoclassical buildings. It is known for its festivals and it is one of the capitals of culture and arts.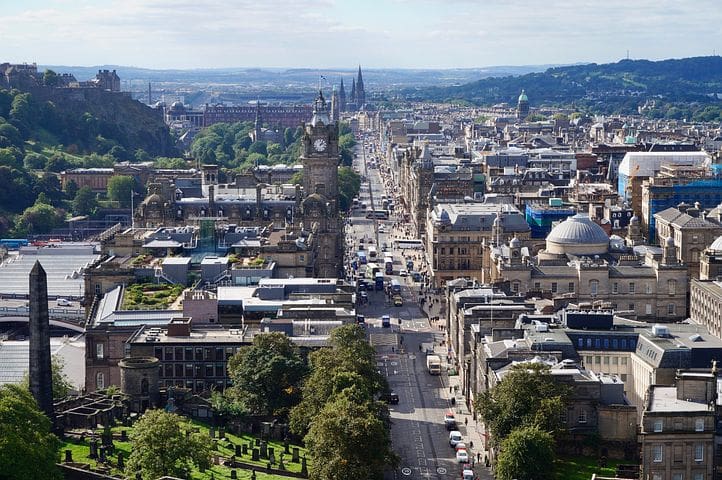 The Edinburgh Castle, the Palace of Holyrood House and the famous Rosslyn Chapel, known for its symbolism that fueled many conspiracy theories all these years, are waiting for you.
The North Coast 500
The North Coast 500 is a well-known scenic route around the north coast of Scotland. It is a round trip that begins and ends at Inverness Castle. So, when you will visit Loch Ness, you can take more time to travel along the amazing coast of Scotland and explore the hidden beauty of historical sites and castles.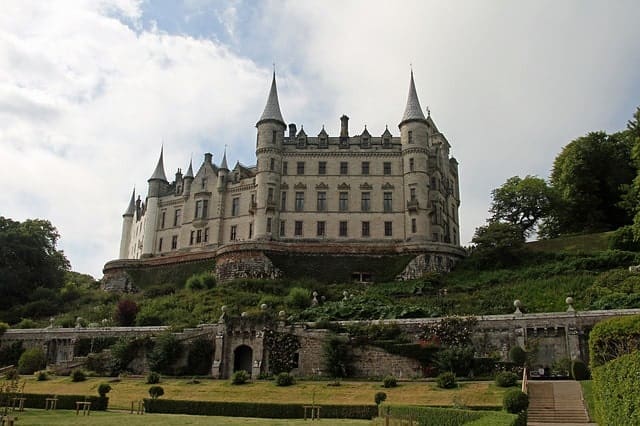 If you want to take this round trip, you need to take into consideration that you need at least 5 days to complete it.
Glasgow 
When you have less time than you need to visit the whole country, the best thing you can do is to choose a city and explore its hidden gems and nearby castles and abbeys. Glasgow is the city of arts, culture, and music, so it is excellent for art therapy.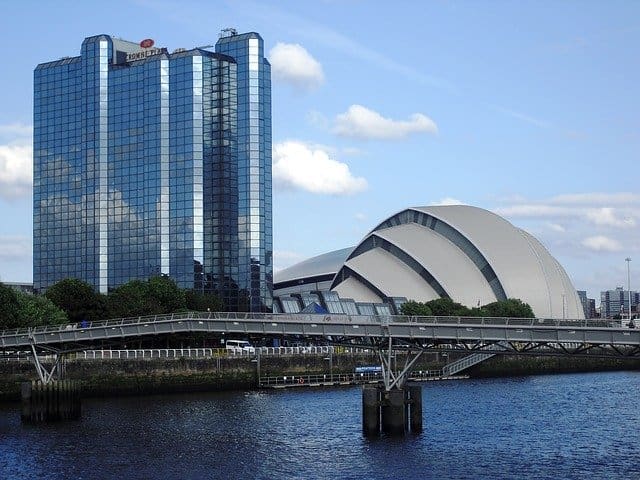 You can visit the Kelvingrove museum and admire the endless galleries and works of art. You can visit Ashton Lane and West Lane, or head to Milngavie, a nearby town that is famous for the West Highland Way, the most famous hiking trail of Scotland. It roughly takes 7 days, so if you have time, you can explore the hidden scenery this hiking trail offers you.
Transportation
There are many options you can choose, depending on how much time lasts your stay. You can use public transportation to get around within cities. The wisest thing to do is to buy a public transportation pass that allows you to travel by bus, metro, or tram.
The best public transportation traveling option is by bus. They link almost every destination in the country and tickets are around 10-25 GBP. If you don't have much time, you can choose flying within the country but you should know that these flights are usually overly expensive. Traveling by bus will likely be cheaper and more time-effective than by plane, as there are few flying direct routes.
Traveling by train is another good option, but only if you buy the tickets in advance. Last-minute, they are more expensive than bus tickets. But because Scotland is the perfect road trip country, a car rental might be the option you are looking for. You can choose from camper vans or normal cars at prices starting from 20 GBP per day. But keep in mind that they drive on the left.
Accommodation 
Depending on your budget, you have plenty of choices. You can choose from chic and small hostels around every town with prices starting at 22 GBP per night. Keep in mind that the prices are higher during summer, which is the holiday season, and drop during winter.
If you are looking for a hotel, prices are usually higher and start at 50 GBP per night. If none of these options pleases you, you can rent a van or look for Airbnb hosts and interact with the locals.
Conclusion 
Scotland is one of the most amazing and affordable countries in Europe. Even though it is part of the United Kingdom, it has a particular history and vibe. Explore the famous abbeys and castles and try a kilt and a bagpipe.
If you reach Scotland by plane, you will most likely land in Edinburgh or Glasgow. And if you do not have so much time, you can explore the cities and nearby villages and towns.
If you have plenty of time, consider choosing a famous hiking trail that will help you discover the amazing scenery of Scotland. It is the perfect country for road trips, so be sure you visit the famous Loch Ness and castles and abbeys nearby. Plan your perfect travel route through Scotland and prepare to be amazed.
********************************************
About The Author: Leon Collier is a freelance essay writer from Edinburgh, who currently works at an essay writing service UK. He loves to write about everything: history, travel, hiking, and self-development. He enjoys reading and playing tabletop games on Saturday with his friends. Follow him on twitter @LeonCollier12.
********************************************
Images:  Pixabay.com, Wallpaperflare.com