Discover The Charming Var Region in the South of France
The Var region is the most forested region of France. It is a highly visited area with people whizzing through on the way to or from the Cote d'Azur and Provence.  It has many delightful inland and coastal villages that are worth spending time in. If you enjoy wine, then you have landed in heaven since this is the Cote de Provence production's centre, and there are many wine trails to follow. Moreover, you can easily get a relatively cheap bed & breakfast in Var for your stay. With this in mind, let us suggest several inviting cities to visit in Var region.
Saint Tropez
This city attracts visitors and celebrities from across the world. When thinking about Saint Tropez, the first thing that should come to mind is the sandy beaches that overlook a deep blue sea. St. Tropez also has a significant cultural heritage with several museums where you can learn more about the Var Region as well as the fascinating butterfly house. The city has no shortage of entertainment: it is well known for its sailing events and yacht racing. And of course, there is always an active beach scene that has attracted the jet-set and movie stars for decades. In other words, you will not be lacking for things o do when you are in Saint Tropez.
Fréjus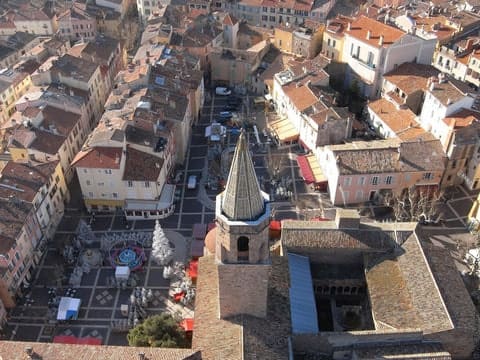 Source:  Var TourismeVar Tourisme Var Tourisme

Fréjus is known as the 'City of Art and History' in the South of France and it has an ancient heritage that is always a prestigious setting. It is among the popular and pleasant holiday destinations. There are nautical pleasures to enjoy while you are in Fréjus, such as bathing in the sea, water skiing, kite surfing, walking in the picturesque narrow streets and gourmet routes, fishing, scuba diving, and coastal sailing in the many coves. Also, many local festivals, like the Bravado Festival that usually takes place on the third Sunday of May.  Being a member of the City and Crafts of Art network, it has been striving to promote the workshops and artists' installations throughout the year.
Draguignan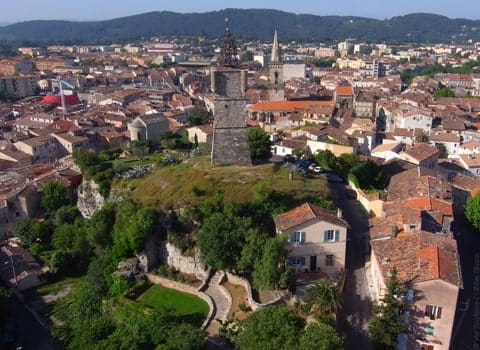 Source: Var Tourisme

This is referred to as a village of theatrical scenes, festivals, and art exhibitions. It is also known as the 'land of the living.'  Draguignan, is a village with a year-round rhythm of village festivals, markets, and moments for the discoveries of traditions, local produce, and craft. At the Gulf of Saint Tropez and the Gorges du Verdon's crossroads, both brilliant and authentic Draguignan has been inviting visitors and local citizens to discover Provence seduction. Some of the things to do and see in this city include visiting the Stone Fairy, the Rhone and the America cemetery's memorials, La Chapelle Saint-Sauveur, and the historic clock tower.
Toulon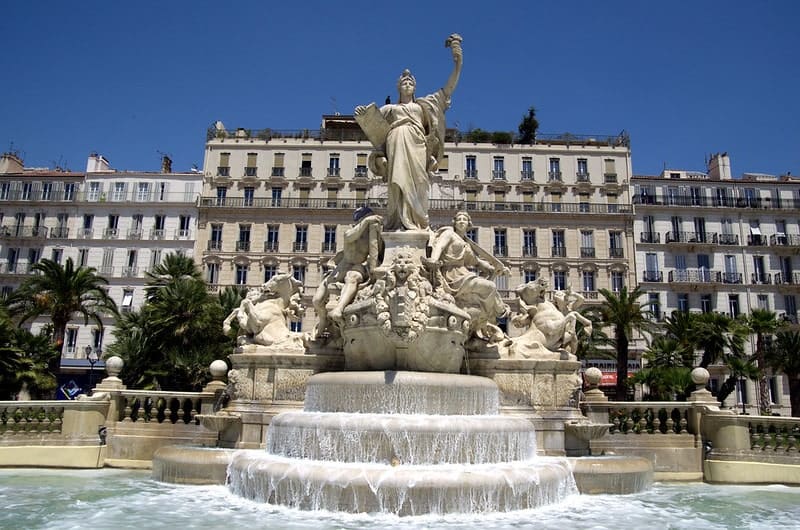 Flickr by: Larry Koester
Toulon, together with its port is situated on one of the most magnificent natural harbors in Europe. Alongside the Darse Vieille dock, the Cronstadt quay is found; a very popular spot to its many cafes and shops. A stay in this city is an opportunity to sample the famous bourride. Bourride is a local soup, which is made with aioli and white fish. The Musée national de la Marine, which is situated at the entrance of the former naval shipyard, explores the maritime history of the Mediterranean region. It is also impossible to leave this city without conquering Mount Faron that dominates at a height of 584 meters; this can be done by taking cable cars that follow the steep limestone cliffs.
Brignoles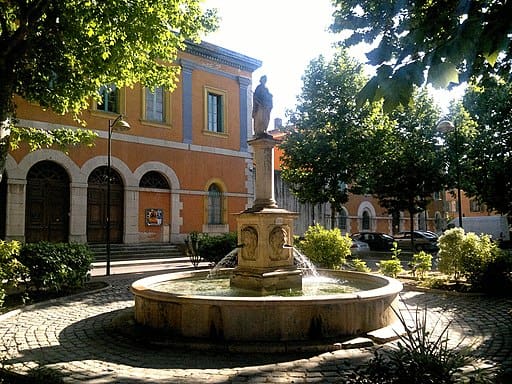 Wikimedia Commons by: Fadli Mehmed
Situated 50 kilometers North of Toulon, you will find the village of Brignoles. At the green heart Provence which is rich in agriculture, Brignoles has experienced a significant demographic growth that rose from 6,000 inhabitants in the Second World War's aftermath to about 17,000 today. From the time that this city was developed, a palace was transformed into a picturesque town center and a museum with architectural richness. This helped the city to become among the capitals of Provence, in addition to attracting craftsmen, merchants, as well as even industrialists. The remarkable natural environment and heritage of the region have made this city a popular tourist destination.
Bandol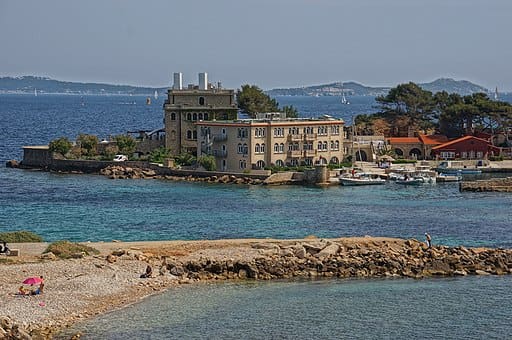 Wikimedia Commons by: cosmopolitan-views
On the coast, Bandol is the oldest and largest resort that has a magnificent Gulf position and is saturated with light. It has several sandy beaches, which line the bay of Bandol and enjoys gentle breezes.  You cannot leave this city without visiting Bandol's calm multiple creeks, which mark the ledge's path. For sports lovers, there is a game of bowls on the seafront near the bandstand. In other words, there are several interesting activities to do and places to visit while you are in this city which is known as a haven for artists, writers, and French families escaping city life.
You should plan in advance to get the most out of your stay in the beautiful Var area and select the exact place to book a bed & breakfast in Var.  The fact that this area of France has many desirable places to visit and activities to do, has made it one of the best tourist destinations in the country to include in your visit to France.