Reasons Why You Should Choose a Helicopter Tour To Add Excitement To Your Vacation
Helicopter tours give us thrills that we can't even imagine in our day to day lives.  These tours can be over and around a city or at a scenic tourist site. Though for some, it may come with initial nervousness; most often the scenic beauty of the environment takes over and it is a true thrill ride.  To make the most of these helicopter tours, you should do some advance preparations.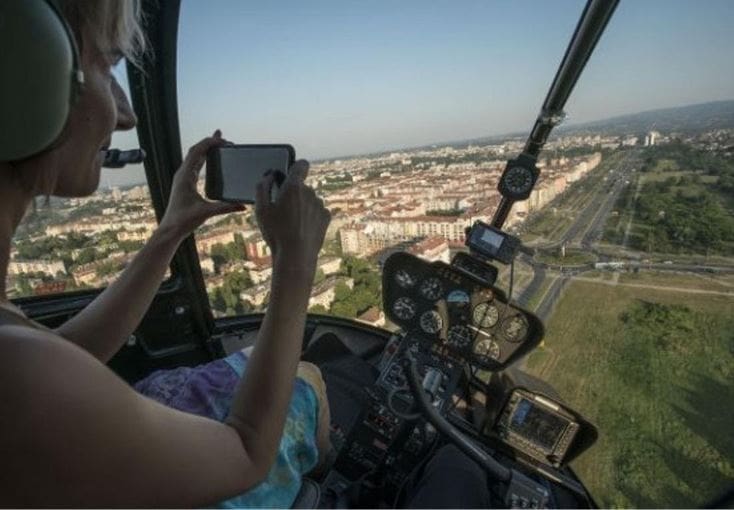 Your choice of helicopter matters. To get the best from this type of tour, picking a helicopter with all forward-facing seats is necessary. When the seats are facing forward, it allows you and every other person to get the best views, so everyone on board simultaneously enjoys the tour. Furthermore, it allows for those who suffer from motion sickness to just recline their seats without being deprived of enjoying the tour.
At times, the priority might be to sit next to your partner or to sit at what may be considered a vantage position. However, the tour guide or pilot is in a better position to direct on how everyone should sit. Often, there are things your pilot would consider when loading the helicopter. Weight and balance are some things that will always be considered because a safe tour is a part of what you are paying for. You will still find that regardless of where you are asked to sit, you will be able to communicate with those you came with.
Accessing the Inaccessible
Helicopter tours make it possible for you to access locations that ordinarily would be out of reach. While on this kind of tour, you cover more area in less time. For instance, the archipelago of Hawaii is full of mind-blowing sites that you can only reach riding in a chopper. You can read more about this location here. Some of those sites like Ke'e Beach, Tunnels Beach, Volcano National Park, Napali Coast, Hanelei Bay and Waimea Canyon have places a helicopter tour would make a world of difference. Taking a closer look at two of these Hawaiian tour sites, you'll begin to realize why a tour aboard a chopper will make a dramatic difference.
Let's look at some more examples….
Napali Coast
With its 17 mile stretch of steep and dramatic rocky cliffs, Napali Coast presents a challenge for a visitor to view. With an alluring procession of cliffs, beautiful and spell-bounding vistas, visitors seek to view it despite the challenges to explore. In situations like this, riding in a helicopter is the greatest decision that you can make. There is no road that leads to the Napali Coast or goes along it. This leaves you with the options of walking, boating, or flying. The walking option comes with great stress considering the terrain is very rough. The boat option on the other hand often results in seasickness because of the rough waves. This leaves you with making the most of this beautiful place by flying along and around it by helicopter. So, if you must have the best views of the untouched beaches and towering waterfalls of Napali, a chopper will aid you with that.
Waimea Canyon
This is another beautiful place that a helicopter trip can help you maximize your appreciation of. With trails that could be muddy and slippery, hiking is surely not the best way to access the gorgeous cliffs of this canyon. A canyon that is 14 miles in length and a gorge with a depth of about 3600 feet, filled with great views of red and jagged cliff sides, enchanting evergreen vegetation, dotting rivers and waterfalls, can only be best viewed from the air. An aerial view makes it possible to appreciate this canyon from every possible angle. This will be leaving you with a great opportunity to take incredible shots of the scenery. Truly, when visiting places like this, it may rightly be said that you haven't visited if your visit was not from a helicopter.
Unusual Perspectives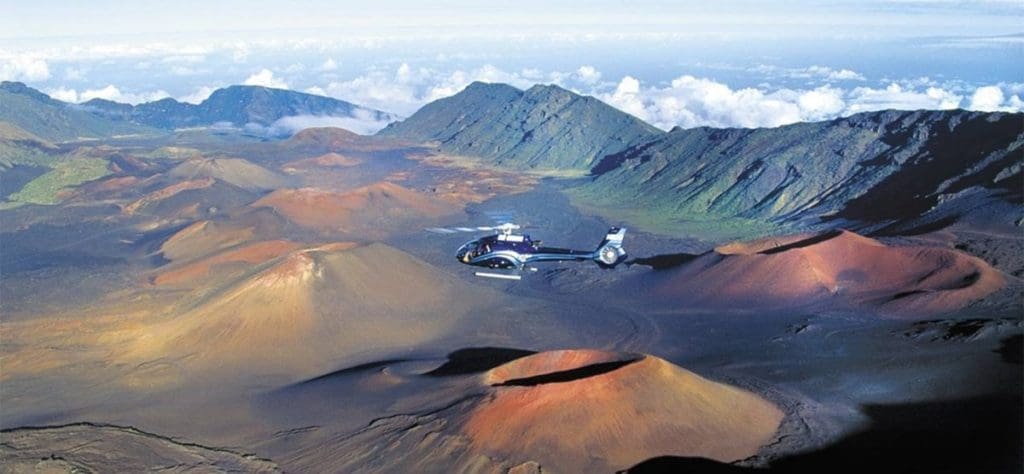 There is no way to compare the scenic views of touring by air versus covering from the land. From the air, you actually have a view that covers an extensive area. Beyond the vast areas, you are covering heights that one on the ground cannot cover. For instance, you can view an eagle on a mountain top. You can observe monkeys play on very high treetops. You can watch whales or dolphins play in the waves. Taking pictures of any of these views can leave very memorable prints.
Low Flight
Aside great views from great heights, a helicopter flight can allow you fly low to capture better a view. This advantage comes beautifully handy in cases of tours that have to do with wildlife. Imagine flying low enough to watch a pack of lions engage in a chase. It is an experience that you will never get any other way. Low flights from a helicopter, especially at a place ordinarily inaccessible, leaves us with opportunities to view things we would never have seen.
Land Where You Will
Helicopters have the extra advantage of being able to land in diverse places. This ability makes it possible to visit places without thinking about how to land or how to take off, as long as there is a stretch of available land. So, you can reach remote beaches, remote jungles, deserts, mountain tops, and a lot of other places just using a helicopter; places you may never reach driving or with boats.
A Thrilling and Private Experience
Helicopter tours usually carry only a very few people. This makes it possible to create an interactive atmosphere amongst those on board. When you add this to the fun generated by the gliding, moving and maneuvering of the helicopter as the occupants take in beautiful captivating scenes, it is an experience that leaves those on board in a very positive frame.
In Conclusion
With the growing popularity of helicopter tours as a way of capturing aerial scenic views, technology has lent a hand in providing helicopters that can cover more distances, make more maneuvers while providing greater comfort for passengers. The advantages in bringing in more area within view and dropping low to allow you take the perfect shot make helicopter tours the great asset they are. You can check https://bestthingstodoinkauai.com/kauai-helicopter-tours for more on helicopter tours.
Now that you know the worth of touring in a helicopter, and know where to arrange for one, can you make ready your camera to take those shots you never dreamt you will take yourself? Yes, you can capture in your flight all the mountain top as well as the bear snapping up some berries.
Begin to get ready for the tour of a lifetime.