Top Historical Attractions In Portsmouth
Because of its rich Naval history, Portsmouth is a popular tourist attraction and is visited by over 140,000 tourists each year. While there are many interesting sights and attractions to explore, we will feature 11 of the most interesting sights for tourists to visit in the historic city of Portsmouth England.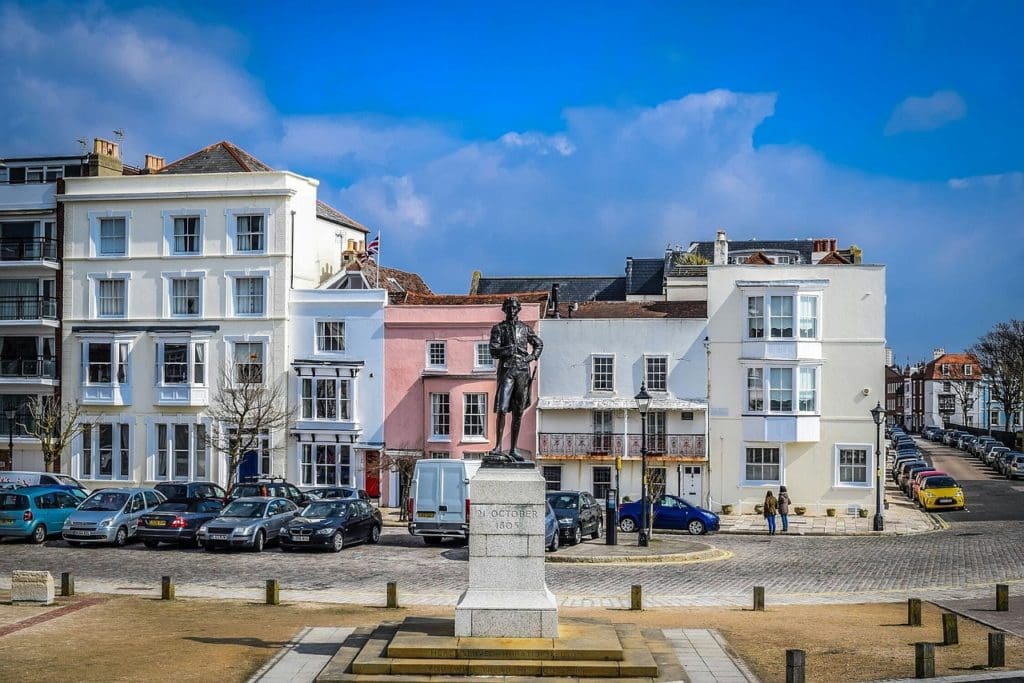 Portsmouth began as a small port settlement in the 1600s whose sole purpose was to supply the Kings Navy with masts. The city grew, becoming a major shipbuilding center until it became one of the most important ports in British colonial history.  The city is also noted for its strategic importance, an importance which saw it come under attack in the second world war. The Romans recognized its importance, building a fort here which was later reinforced by Henry II and further strengthened still by Richard II.
Since all this, it has remained a major port or importance right up until today. Cruise companies like Viking Ocean, Ponant and Saga UK often visit the city.  Portsmouth is also where many major cruise liners set off from – this month, Cruise and Maritime's Marco Polo and Phoenix's Albatros will be pulling in to Portsmouth for relaxation and shopping-loving passengers to board. If you also like to tour the world at sea, do not miss the luxurious destination of Portsmouth.
Let's have a look at fascinating places to visit in Portsmouth: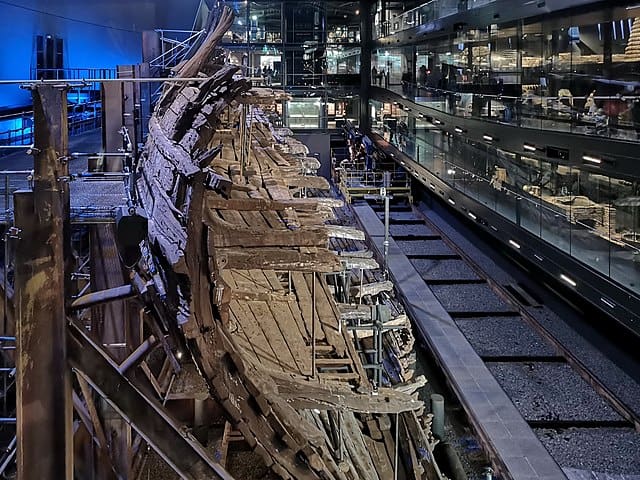 Source:  Wikimedia Commons by: Peter Kersten
Mary Rose Museum
A member of Henry VIII's fleet, the famed Mary Rose is a ship of great historical significance. Built-in 1509, the four-deck, 91 bronze cannon, the vessel was sunk during a sea battle with the French in 1545 while it was just one mile from its home port. The ship is full of rare artifacts from the period which are on full display for tourists to view.
Spinnaker Tower
A must-see during a visit to Portsmouth. This tower extends 560 feet above the Solent and offers excellent views for visitors. On a clear day, one can take in panoramic views of the harbor as well as the Isle of Wight.
Round And Square Towers
These two separate towers, both built in the 1400s, long guarded the entrance to the port of Portsmouth. Visitors can visit a small gallery in the round tower. The square tower is now used for events – it is such a popular venue, especially in the summertime, that you'll be hard-pressed to find a quiet day to visit it. But it's not just weddings – when you go to the Square Tower, you might find their famous Summer Fayre or Christmas Market taking place, or one of the many craft exhibitions, featuring jewellry and paintings from the many local artists. Films are even
Portsmouth Cathedral
Formally known as the Cathedral Church of St. Thomas of Canterbury, it was built during Norman times in 1185.
Charles Dickens' Birthplace Museum: A fascinating but difficult to navigate place, this is one of the most popular tourist destinations. The guided tour took us to his deathbed, showed us his manuscripts, journals, and book collection. Altogether a great experience. And, of course, all his books are available for purchase in the gift shop afterward, too, as souvenirs, as well as Victorian memorabilia and jewelry.
But with the many flights of stairs our group had to climb, Charles Dickens' Birthplace Museum was one of the least accessible places we visited, despite the added handrails and other measures throughout the exhibit.
D-Day Museum
The D-Day Museum contains many interesting displays and items from the allied invasion of the beaches of Normandy during WWII. The most viewed items in the museum are old weapons and vehicles used to carry out the invasion.
Sherlock Holmes Exhibit, Portsmouth City Museum
Although the museum is host to many notable works of art, its largest draw is an exhibit dedicated to Arthur Conan Doyle, the writer of the immensely popular Sherlock Holmes series. Did you know that Sir Arthur Conan Doyle had only £10 when he first arrived in Portsmouth? He ended up having to use it to set up his surgery's waiting room and patient room, forced to leave his personal rooms bare. This was compounded by the fact that advertising your medical expertise was illegal at the time.
It was only much later that this house becomes Sherlock Holmes' birthplace.
Royal Navy Submarine Museum
British history is heavily laden with its Naval heritage. This small island nation managed to create an empire unlike the world had seen. This was due in large part to its vast Navy. Britain enjoyed Naval supremacy up until WWII, in which submarines played a large role. Visitors can see different stages of British Submarine development.
Market Square
Market square is where visitors will find quality shopping, souvenirs, restaurants, and pubs. Any visitor to Portsmouth will eventually find themselves sitting outside a local cafe, taking in the atmosphere.
Prescott Park
During Spring and Summer visitors will find this beautiful park alive with music and people. There are also public docks as well as seating areas in which one can enjoy the perennial flowers in an ideal English garden.
Stansted House
This Wren-style house dates back to the 17th century. Stansted House is located just a few miles northeast of Portsmouth, making it an accessible day trip. The house also contains the Bessborough family collection of paintings and furnishings, some paintings dating back to the 18th century.
***********************************
About The Author:  Beatrice Potter is a lifestyle blogger at PhD Writing Service and writer for Best UK Custom Writing Services. Involved in many projects, her clients appreciate her ability to identify problems and develop appropriate, cost-effective solutions. When she is not developing novel business solutions she is a writer and Essay Writing Services blog.