Guide For Planning an RV Honeymoon and Why It's a Great Idea This Year
Some people have been overthinking their wedding day since they were children. After all the pressure that everything goes according to plan for the wedding day, the honeymoon should be the cherry on top. Days to layback and enjoy the new life with your spouse will be the ones you remember for the rest of your life, so better make them count! Have you ever thought of spending your honeymoon in an RV?  It may sound a bit too spontaneously, but it will be one of those experiences you will talk about repeatedly.  This year because of virus shutdowns and intermittent air travel an RV Honeymoon makes perfect sense.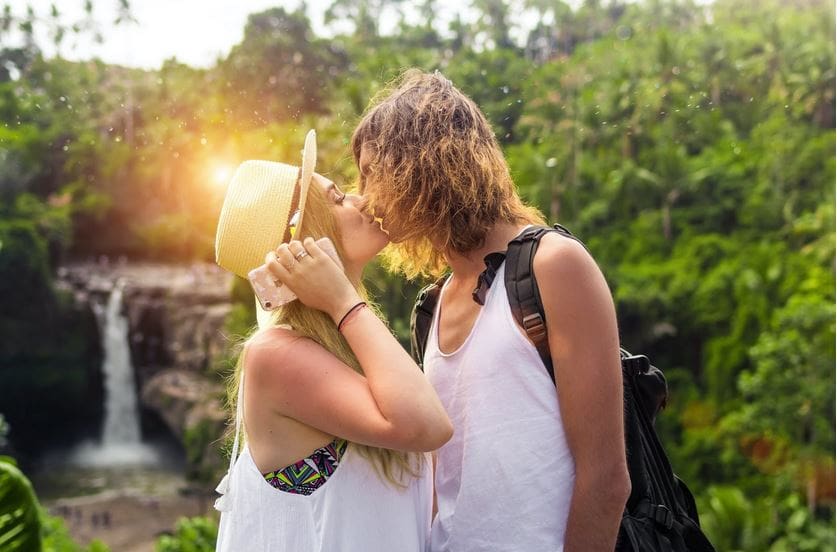 Photo by Artem Beliaikin from Pexels
Nowadays, people are looking for travel adventuress that are away from crowds and that embrace nature.  Travelers are doing everything they can to escape all the noise and crowds they have in the cities they live in. Recreational vehicle trips are getting their glory days back, and it seems like the best 5-star hotel is the one under a sky full of stars with your loved one.
The number of Americans who own an RV is continuously growing as more than 11% of US households own an RV. You might give this tyle of travel serious consideration since it has a lot of perks apart from being an incredible experience. The country itself has a lot to offer. Untouched nature can leave you breathless and the thought of drinking your coffee with the background music of the birds… Priceless! One more thing to look forward to when taking an RV for a honeymoon is the lack of crowded pools and children's screams. With an RV vacation, you will experience the beauty and stillness of nature. Mila Kunis and Ashton Kutcher knew what they were doing, as they are the most famous couple that recently went for an RV road trip honeymoon adventure.
What Makes a Honeymoon In An RV A Great Idea?
Choosing this extraordinary way to spend your honeymoon will be your best choice if you are a nature lover. Even though most people are, there are always exceptions. Many of the sights you will witness will stay in your memories forever, and not one pool in a luxury hotel can replace that. Seeing Niagara Falls for the first time, stopping at dramatic national parks or visiting Oregon's beaches or traveling north from the coast to explore the glaciers and rainforests of the Olympic Peninsula are all unforgettable.
With the road stretching out before you as you drive the RV, a parade of adventures await. This is when we come to the biggest perk for this kind of a honeymoon, after nature, of course – mobility. Imagine visiting multiple locations on your honeymoon. If you are the organized type of person, then you can make maps of places you would like to explore. Then you can stay for 2-3 days at a location and see a great deal of nature's art. Maybe you had too much to organize for the wedding day, and you will go with the flow during the honeymoon. Either way, you are in for a treat.
How To Plan Your RV Honeymoon
Get your RV ready
Some things can be left to spontaneity, but getting your RV ready is not one of them. You should do some necessary checks and get your RV equipped with all of the things you think will be essential for the next several weeks. First, check the tires and replace them if needed, and the recommended pressure for RV tires should be on point. Clean and sanitize the whole water system of the vehicle, because, after all, you are going to need clean running water for the next couple of weeks. Check the RV water pump if it works properly as it's the heart of the water operation. Replace the old water filter cartridges with new ones to make sure your water is clean and always filtered.
Fully disconnect the RV from the main power switch and turn off all appliances to check if the batteries are working correctly. Clean every terminal, check if there is any previous damage, and spray with an anti-corrosion lubricant where needed. Fully charge the batteries and then test it. Also, don't forget to check if the sewer drain is in excellent condition as well as the waste tank. If you are renting the RV, consult with the owner to tell you how to adequately use the toilet, because you don't want something as simple as using the wrong type of toilet paper to ruin your honeymoon.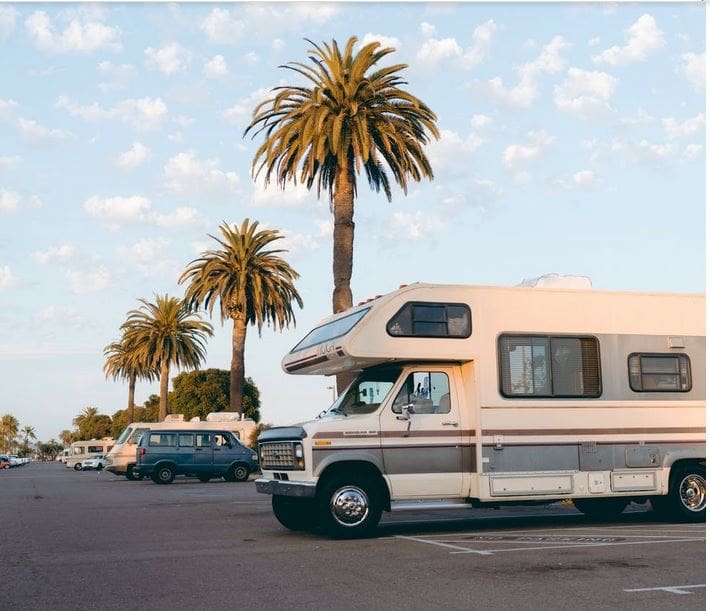 Photo by Matt Hardy from Pexels
Select Places To Visit and Plan Your Activities
As previously mentioned, not everyone wants to have everything planned upfront, but it's good to have a few guidelines since the enormous choices can be overwhelming. You can always use the internet for suggestions on popular places to visit by RV. Find the best driving route and make sure to book activities before you arrive; in most cases, the fun activities such as canoeing, kayaking, hiking with professionals and others, are pre-booked before the season begins.  If you will be traveling to popular national parks in summer, be sure to make a reservation in their RV parks.
Plan Your Clothes and Food Accordingly
Depending on where you're headed, check the weather forecast of the place and prepare your clothing accordingly. Make sure to pack things that you'll need in varying weather conditions, but also don't forget to pack a pair of hiking boots and raincoats in case. Also, try not to overpack, as chances are you're not going to wear sandals or formal shoes during the trip. Pack casual clothing and enjoy visiting different types of places on your unusual honeymoon
When it comes to food, you can bring your favorite ingredients since you'll have a kitchen with you at all times. Make sure you don't overstock because you can always stop on the way to buy what you are missing. This kind of honeymoon is also very economical, and if you are saving for a house or have some investment plans, the RV honeymoon might be the right choice for you.
Stay Positive And Be Adaptable
If you want to make your RV honeymoon more enjoyable, always have a positive mental attitude and quickly adapt to new and unexpected situations. Small problems will probably occur, so remember to act accordingly. RVing and stress don't go well together.
Final Thoughts
You can plan your trip to the smallest detail or simply go with the flow on this one. Whatever you choose, you will have the most unique and memorable honeymoon. RVing is all about freedom, and this honeymoon, you will experience freedom first hand. Have a nice trip and an unforgettable honeymoon!