Dubai is One of the World's Most Popular Stopover Destinations – Here's Why!
The world has watched in wonder as Dubai in the United Arab Emirates has built some of the most luxurious and architecturally distinctive buildings and attractions in the world.  Known as a playground for the uber-wealthy, it's no surprise that Dubai has taken a top spot on everyone's bucket list.  More and more, savvy travelers are booking their airline flights through Dubai when planning an exotic long-distance adventure.  When you're researching flights to Kochi India, Perth Australia, The Maldives, Indonesia, or South Africa, you'll find that Dubai makes an ideal place to break up your long flights with a fascinating stopover.
Whether you intend to spend a few hours or a few days in Dubai on a stopover, you'll find it an easy destination to navigate.
Basic Guidelines For Dubai Stopovers
First and most importantly, be sure to check with the UAE Embassy online to determine if you will need a transit visa or a 30-day visitor visa.  Both of these forms are easily available and should be secured in advance of your trip.  English is the primary language spoken in Dubai so you should not have a problem communicating.  Major currencies like the US dollar, Euro or British Pound are widely accepted by merchants.  The UAE is a Muslim country, so be sure to dress modestly.  Ladies should have their knees and shoulders covered.  The weather is hot all year long, so you will be most comfortable dressing in light-weight fabrics.
The Dubai Airport has a very convenient central location.  Old Dubai is just a 15-minute ride away and top sites like Burj Khalifa, Dubai Mall and Dubai Canal are not much further.   All can be reached by inexpensive taxi or Uber ride or public transportation.  To make the most of your short time in Dubai, consider taking advantage of the many guided tours available.  The minimum same-day stopover should allow approximately 5 or 6 hours.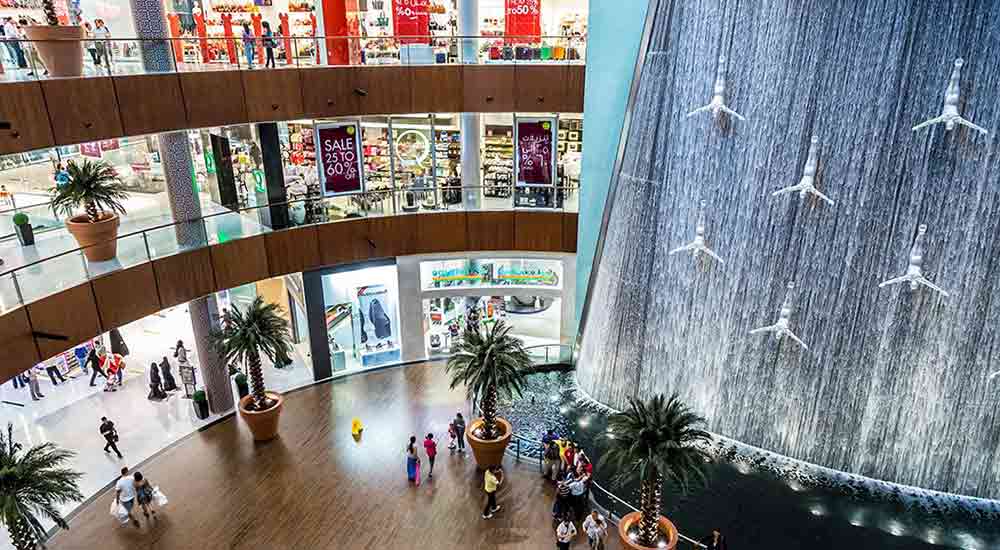 Most all of the major sites can be explored with one day of coordinated touring, or if you wish to experience a desert safari and/or camel trek activity, you'll want to stay two nights.
Popular Destinations For Planning a Dubai Stopover
Whether you are traveling from the United States, South America or Europe, Dubai makes a terrific stopover destination to break up your long flights.
India
When planning your once-in-a-lifetime journey to explore India, you'll find regular flights from Dubai to Kochi, a city known as The Queen of the Arabian Sea.  Located in southwest India, Kochi (aka Cochin) was the first European colony in India.  It has a mix of Portuguese, Dutch, English and Indian cultures, and has been known for centuries as the center of the spice trade in India.  Starting from southwest India, you can plan your trip north to India's other premier cities.
Africa
Whether you are heading to Africa's vast national parks for a Wildlife Safari, to Egypt to explore the Great Pyramids or on a wine tour in South Africa, Dubai makes a great point for a mid-way stopover.  Add a bit of pampering in Dubai to your adventure holiday.
The Maldives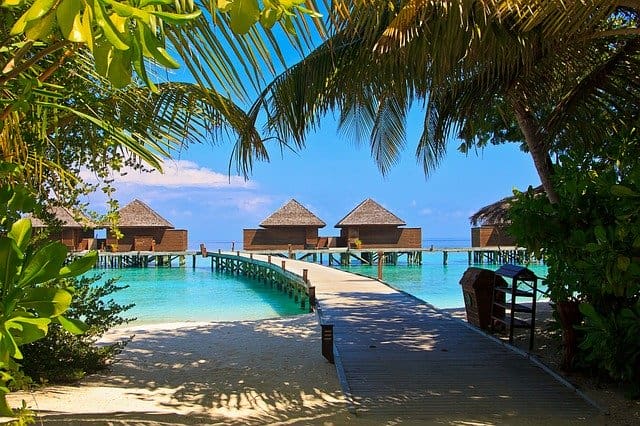 In recent years the beautiful islands of The Maldives have experienced a dramatic increase in honeymoon and couple's travel.  The construction of posh overwater bungalow resorts has attracted couples in search of scenic beauty and attentive pampering.  After relaxing in your private paradise in the Maldives, you'll be ready for some unabashed glitz and glitter in Dubai.
Australia and New Zealand
Traveling to Australia and New Zealand involves lengthy flights from almost all other continents.  For the United States, these destinations are literally halfway around the world.  A few days in Dubai makes an ideal stopover for travelers wishing to conveniently explore Australia's west coast city of Perth and the Northern Territories.  Dubai is a fascinating place to stop when flying off to explore the South Pacific.