An Awesome Adventure to Tanzania – Trip Report

I want to share my amazing travel experience to Tanzania and give you practical tips to experience the magnificent African Safri Camps of Tanzania surrounded by the most unbelievable scenery and wildlife!
On the 4th of April 2019, with thousands of thoughts running in my mind, I began my journey to the famous African continent I had been studying on the atlas since I was 10 years old.  I landed at the Kilimanjaro International Airport, and it was just like a dream come true.  I was very excited and passionate about the trip.  I had done enough online research before leaving for Tanzania and it helped me later on during my visits to different places.
Why I Loved Tanzania So much

My itinerary included beautiful wilderness camps in the wilderness of Africa's most eminent parks. The Ngorongoro and Serengeti are the places to explore that unite a bit of stylish/luxury and calm with great wild venture safaris!
I found beautiful mountains, hills, and green meadows which were thickly populated with amazing wildlife like lions, hyenas, elephants, rhinos, and leopards. Let me tell you it was literally a "wow" following one to another!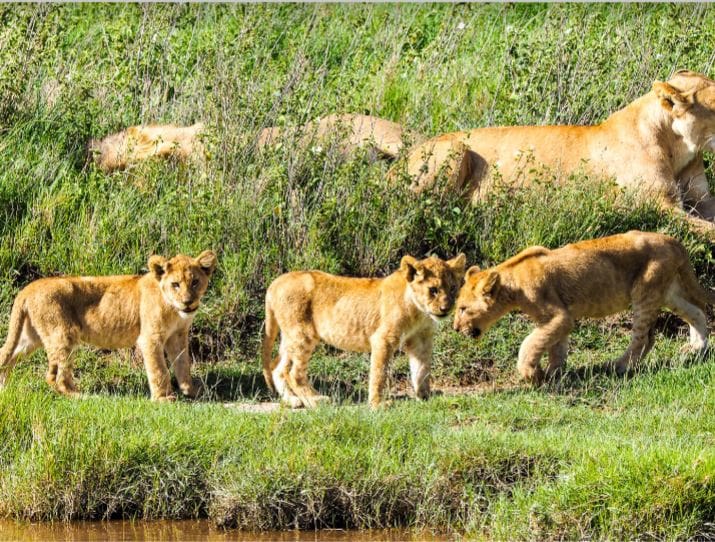 Why I recommend Ang'ata Safari for your safari trip to Tanzania:
I recommend Ang'ata Safari because it offers a top-notch experience of a lifetime.  I experienced lovely, super-comfortable camps tailored safaris and met some very friendly and professional guides.  The guides were so talented and experienced that they could spot a lion from even one kilometer. It's not a joke!
Moshi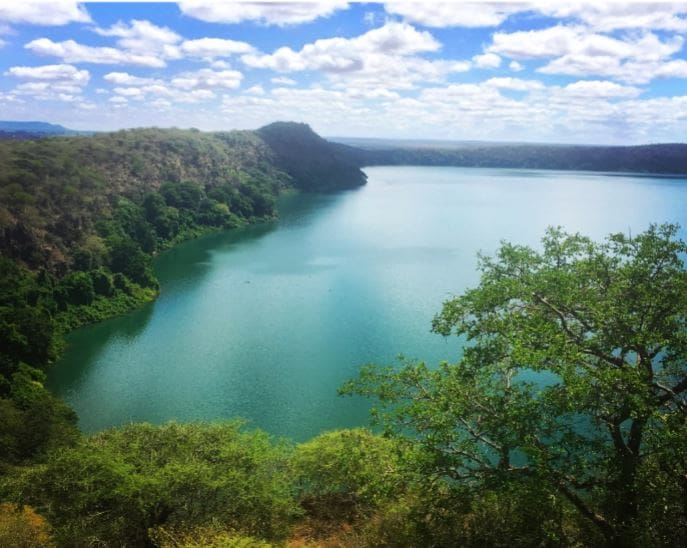 Moshi typically serves as the initial point for any Kilimanjaro trip and it is an awesome place to spend a few days before you try to climb on the lush green mountains. It's a beautiful town, a bit less frantic as compare to Arusha, and with Kilimanjaro on the background, it's gorgeous too. There is an abundance of day expeditions that start from Moshi. I will also recommend a trip to Materuni Township for a coffee tour. The beautiful Materuni Waterfalls are one of my favorite places in Tanzania. Here you will experience the great hospitality of the local people.
Bagamoyo
This is the best place for those people who want to experience the true Swahili lifestyle.  Here you should visit the great Bagamoyo, which is a famous and historic fishing town. The place is about a one hour and 60 minutes drive from the famous city of Dar es Salaam. In my opinion, this is the best place to visit in not only in Tanzania, but in all of  Africa.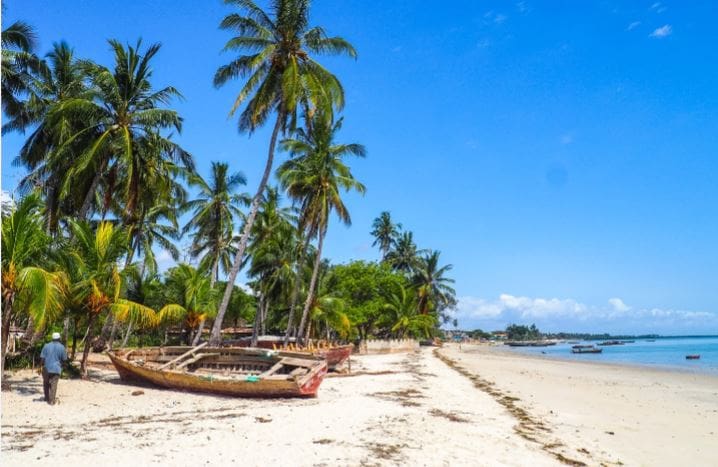 Where to Stay in Bagamoyo? 
I stayed in the Firefly, which is one of my favorite hostels in Africa, as it offers great views from the balcony.  It is very close to the densely populated town as well as close to the beach.  Here you will find a superb social bar and pool area and you will find very tasty food here as well.  Fried prawns and local African dishes are their specialties, so if you are a foodie, go for it.
Ngorongoro Crater
I found the Ngorongoro area to be very attractive for a number of reasons. Visiting this area was one of the reasons for my trip to Tanzania. Since I had only six days for my trip, I decided to see the northern areas first and then visited the Ngorongoro Crater! My recommendation is to take it easy and have fun for a little longer here in Ngorongoro Crater!
After admiring the superb view, our guide began driving towards the center of the Ngorongoro Crater. Here you will find famous restaurants and the chance of sighting hippos enjoying their time in the water. Also, you will be likely to see lion cubs napping under the shade trees and lots of other animals grazing around the beautiful green fields.  You'll feel like you are watching a National Geographic or animal planet video. LOL ☺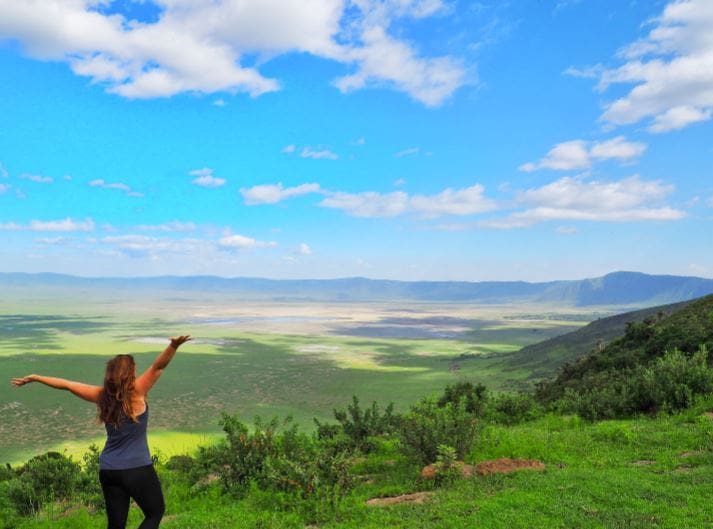 The Serengeti National Park
The Serengeti National Park is perhaps Africa's most famous wildlife park covered with beautiful green plains and is the home to the biggest wildlife "groups" on the face of the earth. The reason for heading to Tanzania for most travelers is to indulge in a wonderful and unforgettable Safari Experience.
Serengeti National Park is a divine place and I cannot adequately express its beauty.  You can get plenty of online information regarding wildlife, but when you are watching it with your own eyes it becomes so special and unforgettable for you, like no other experience in your lifetime.  Going to Tanzania and not visiting the Serengeti is inexcusable. You should go there once in a lifetime at least.
Conclusion    
I had a great experience in Tanzania, especially when I was close to an African male lion.  The country is not just beautiful but safe as well for tourists who are accompanied by a guide.
****************************************
About The Author:  Sherley Alaba is an eagle-eyed wordsmith, a writer, a traveler and an educational consultant. She is always interested in ways that can help individuals (especially youth and women) reach their full creative potential. She works in an education consultancy and often comes across students looking for cheap dissertation writing services or dissertation consultancy. She always tries to give them the best advice and help they require.