9 Things to Do in Berlin with Kids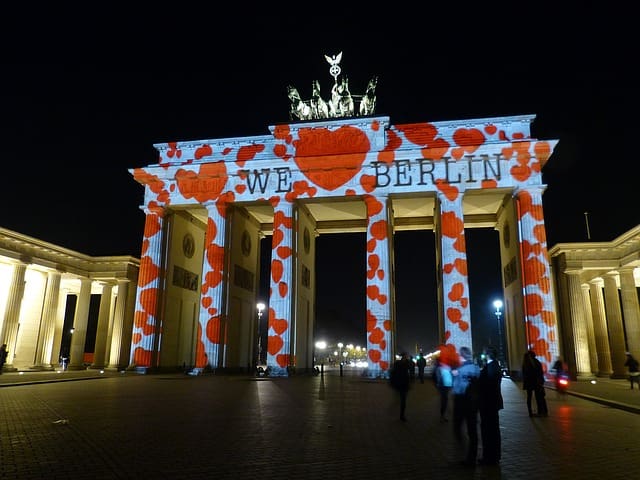 Many travellers are not aware that Berlin has different sides, and one of them is that it's very child-friendly. There are a lot of things to do in Berlin with kids, which is why it has been a popular family destination for decades.
No matter what your children are interested in, Berlin with kids offers limitless opportunities for fun, learning and family bonding! Here are our top recommendations for kid-friendly activities and events in Berlin:
Berlin Zoo and Tierpark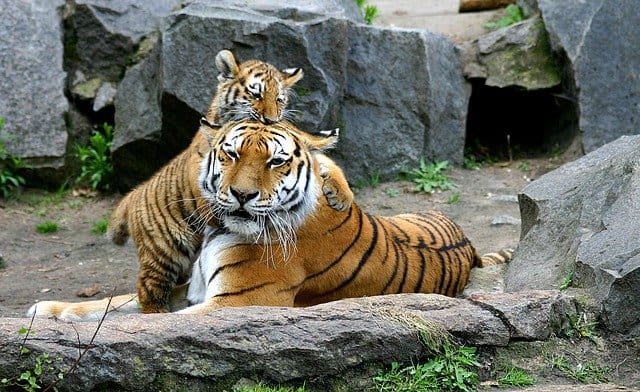 It's impossible to talk about Berlin with kids without mentioning the Zoo and Animal Park. This should definitely be one of the first destinations you visit after you get settled in your hotel room or apartment.
The Berlin Zoo is considered one of the best in the world and it opened its doors to visitors back in 1844. It hosts around 20,000 majestic animals, so it guarantees a day of fun and discovery – and you'll never be able to explore the entire place in just one day.
The place also has an impressive aquarium for all those ocean-lover kids out there. Next to this, you'll be able to see elephants, giraffes, pandas…  Tierpark is a younger Berlin Zoo (opened in 1955), it's smaller, but it's just as cool.
Parks
Berlin is a city of beautiful parks with many fun and educational facilities. If you're taking a stroll around the city, having a break in one of the parks is something that your little ones will definitely be grateful for.
Volkspark Friedrichshain is a park that has the best reviews among parents with children. It has two fantastic playgrounds, a little lake and a stream, providing a truly idyllic atmosphere. In this Volkspark, you'll find a lot of little Berliners jumping on water, sailing tiny boats and enjoying themselves.
There are also puppeteers that hold impromptu shows in the park if you're lucky enough to be there at the right time.
Legoland
The Legoland Discovery Center is something that every child will remember for the rest of their lives. In this majestic building, you will find 5 million Legos, Berlin made of lego blocks, 2 rides and a 4D movie to provide an experience like nothing you've ever seen before.
Even if your kid is not that into Legos (which is rarely the case), they will surely love the fun and the atmosphere in this awesome play park.
Boat Tours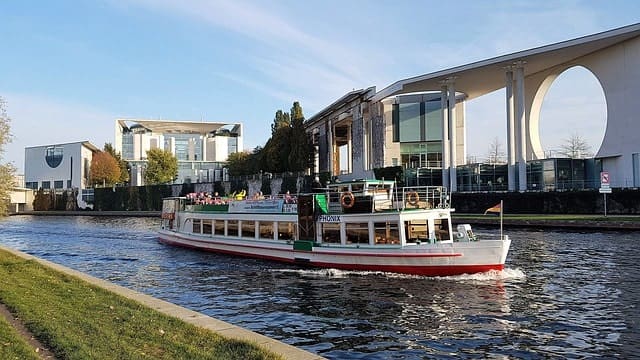 Berlin offers versatile and interesting boat tours on the river Spree. This is a good choice for sightseeing because you will be able to discover many details official guides won't present.
However, depending on your little one's temperament, boat rides could be a perfect activity or a nightmare. It depends on whether your child feels comfortable in those types of situations and how long they can go before getting bored or nervous.
There are many different boat tours offered by different operators, so search for themes or child-centric tours before you book.
BergWerk
BergWerk is an adrenaline park for little ones, full of fun and sporty activities that will keep your little ones entertained and jumping around for hours. If you have a sporty family that likes to partake in activities together and work out as a unit, this is the perfect place to visit while you are in Berlin.
The park is an interactive adventure that's suitable for everyone from the tiniest members of your family to grandparents. Cross all the obstacles together and get good exercise in for your little ones! You can choose the adventure you go to according to the age group your children are in.
Aquadom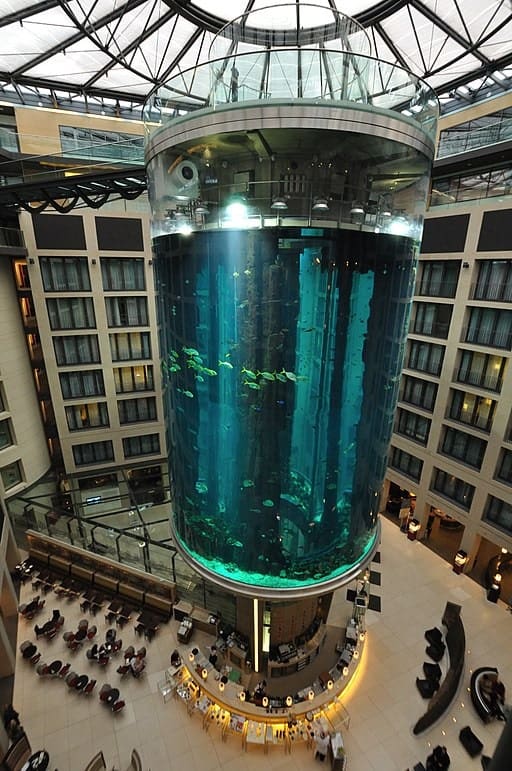 Berlin's aqua parks Aquadom and Sea Life are an incredible adventure that will be just as fun for you as it will be for your kids. Take a journey into the unexplored depths of the ocean and discover 1,500 types of tropical fish species.
In Sea Life, you can also feed water animals, making the experience even more interactive and exciting.
Aquadom is located at the Radisson Blu hotel and it hosts visitors in a huge elevator surrounded by the mysteries of the ocean.
Labyrinth
Labyrinth is a specialized kid museum (Kindermuseum), which is why you will witness that it resembles a playground more than it does a museum. It incorporates learning by doing techniques and strategies to give the children chances to explore and discover new things through play and curiosity.
The museum is full of different activities that will teach children basic concepts about society and life. Depending on their interests and hobbies, they can take part in construction work or take on the role of a cashier in a tiny store.
Labyrinth is recommended for kids from 3 to 11, but younger and older children can enter too, of course.
Science Center Spectrum
If your little ones are curious future scientists, there's no better place to visit and foster their innovative tendencies than in Berlin's Science Center Spectrum. Just like Aquadom, it will be equally amusing both for your kids and for you – you'll be able to refresh your knowledge on some basic scientific concepts in a way that's a thousand times more fun than anything you've had in school.
There are over 150 exhibitions in the museum, covering different topics from biology, physics, life sciences, chemistry and more.
MACHmit! Kidmuseum
MACHmit! is another one of Berlin's spectacular children's museums that will leave your children impressed and telling their friends about their adventures for a long time. The museum is focused on objects and interesting environments.
For example, you can visit a mirror hall, a soap factory or a printing hall. However, the most popular exhibit by far is the six-story climbing area.
Conclusion
Visiting Berlin with kids is bound to be an unforgettable experience that will be the topic of your family stories for decades to come. Best of all – you can come back several times and the experience will be different every time! All of these places are changing, improving and taking customer feedback to tailor their experience and take it to the next level.
Good luck on your journey and have fun in one of the best kid-friendly metropolis cities in the world!
**************************************
About The Author: Kristin Savage is a prolific writer who has been creating content for more than 5 years for websites such as TopEssayWriting and ClassyEssay. As a contributor to academic writing websites Studyker and WriteScout, she learned a lot even in fields outside her profession. Currently, she writes papers for Subjecto and runs her own personal blog.