The Best Travel Accessories to Pack in 2020 and Beyond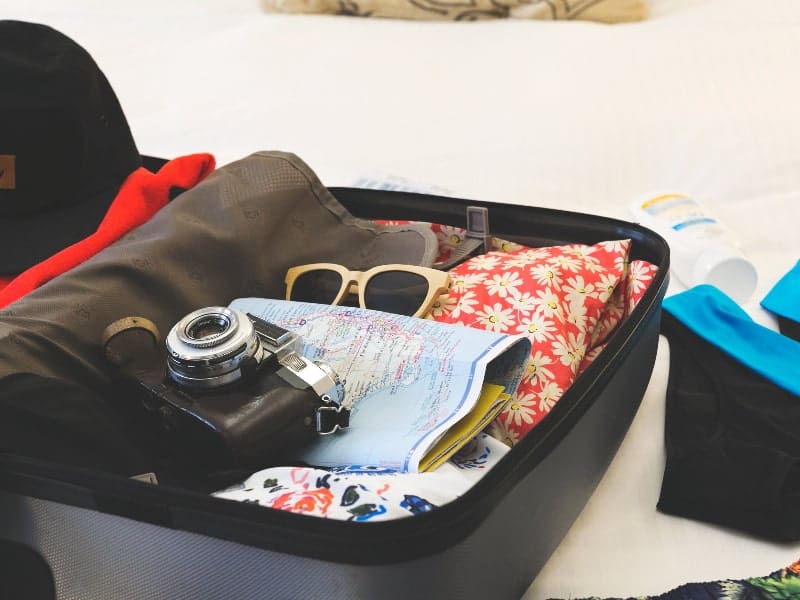 What to pack and how much to pack are just some of the most important questions that challenge travelers. Compound that with airline restrictions and other travel protocols, and you have a real conundrum on your hands. Having a list of must-have travel accessories will no doubt make your trip worthwhile. Note that having the below-mentioned travel accessories can improve your travel experience.  From Starbucks travel mug to packing cubes, here is the list of some of the most quintessential travel accessories to carry on your next trip.
Packing Cubes
Believe it or not, packing cubes can save you a lot of hassles when the context is about unpacking. These durable and smart cubes not only allow you to separate your outfits by the occasion but would also manage space in your luggage. With the help of these packing cubes, you can keep everything organized and protected. Furthermore, you can use packing cubes to separate soiled clothes from the clean ones. Embarking on a trip and arriving at the destination in complete disarray can be troublesome for you. With packing cubes, organizing your luggage is relatively simple.
Travel Mugs
Don't leave home without one!   Thermal travel mugs, not only help to decrease the waste created by disposable cups, but you also have the chance to win coffee shop discounts on branded refills. If you are someone with a penchant towards coffee, then travel mugs are the best accessories for you on a trip. One of the benefits of using travel mugs is that they prevent leaks and spills. The last thing you want is liquids exploding all over your clothes and luggage while you're being jostled during travel.   Nowadays, travel mugs come in lots of shapes and designs and are made of stainless steel or durable silicone. In terms of keeping your beverage hot or cold, nothing can beat the travel mug. The popularity of travel mugs have increased dramatically for cruises and all-inclusive resorts.  Your favorite beverage will always be at hand.
Organizers and Wallets
There is nothing more enjoyable than staying organized when you are embarking on an international voyage. Having complete control over your travel documents helps you to have a smooth check-in experience at airports and hotels. Investing in a good organizer keeps all your critical documents, money and information in one place, so there are fewer chances of fumbling through your belongings. You can also opt for travel wallets, which not only keep your essential documents organized but safe as well. Nowadays, you can find travel wallets with the revolutionary RFID blocking technology. This helps you to protect your personal information and data from identity thieves.
Travel Pillows and Blankets
To be precise, pillows supplied by the airlines don't rank high on comfortability. Moreover, in many situations, it is common to find them dirty and soiled. Additionally, if you will be using other means of transport, you cannot expect blankets and pillows to be offered at all. Let's admit this! You would surely not want to arrive at a new place looking completely exhausted. Catching some quality sleep en route can help you fight jet lag and, of course, tiredness. Also, it would ensure that you can pass your time fruitfully.
Noise-canceling Earphones
There is nothing like noise-canceling headphones for those long flights where there is a lot of background noise. To ensure a great flight, having a pair of these headphones would give you complete peace of mind. Peace of mind is crucial when you are on an international trip transcending boundaries. Kids are great, but at times on long flights, they don't travel well and make for a noisy experience. The best way to avoid jet lag is to sleep. Using noise-canceling headphones would help you to have a relaxing sleep. Noise-canceling headphones are your best bet to eliminate ambient noise and assist you in getting the sleep you need.
Universal Travel Adapter
If you are carrying gadgets and electronic kinds of stuff on an international trip, opting for a universal travel adapter is a must. A universal travel adapter ensures that your electronic gear has sufficient battery life when you need them the most. Like many travel accessories, you would find a plethora of travel adapters out there. Invest in a universal travel adapter which can be used in more than 100 countries. Moreover, opt for a compactly designed travel adapter. This would help you to save space in your luggage. Ensure that the universal travel adapter supports charging your laptop and Smartphone.
Money Belts
Depending on the destination, giving due priority to your safety is always a wise decision. It is still a smart choice to keep your money stored discreetly when the place you are traveling to is unknown. This is the reason that investing in money belts is an excellent choice. Nowadays, you can buy a money belt which can be worn just like standard belts. Moreover, you can wear it underneath your outfits. Don't ever commit the mistake of storing all your cash and credit cards in the money belt and accessing them in public. The main idea of using a money belt is to stash the bulk of your cash discreetly. You should divide your money and store it separately in the money belt with a small amount readily available elsewhere.
Backpacks
When shopping for a backpack for your next trip, there are a few things you should keep in mind. You should opt for a backpack which comprises comfortable straps and durable stitches. This would be important if you are going to do a lot of walking or trekking. You want your backpack to be comfortable and light enough and not a distraction from your fun. Invest in a backpack that has separate compartments to store wet clothes. Strong zippers and durable seams are the two main qualities of a backpack. Ensure that your backpack has both of these traits.
These are just a few of the items which you should be carrying on your next trip. These travel accessories make your journey stress free and help you to unwind appropriately while traveling.