How To Plan A Fun Do-It-Yourself Virtual Getaway To Save Your Sanity While Sequestered At Home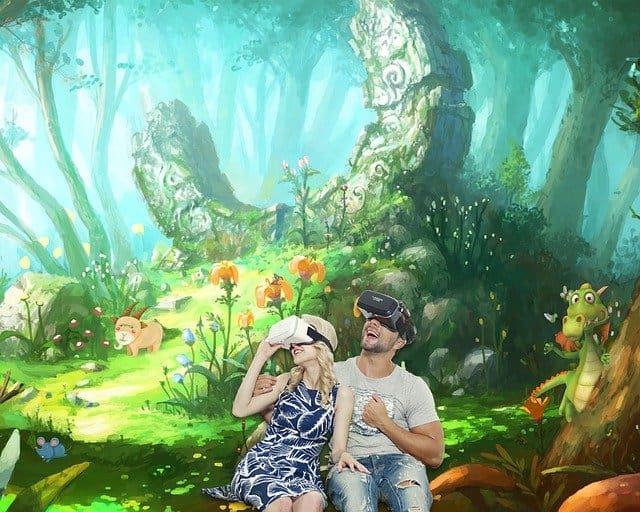 With the current Coronavirus quarantine keeping us all at home, we're missing our travel adventure daydreams.  How many of us have had to cancel spring and summer trips to explore the world and are now relegated to our couches and television reruns.  Sigh….  But take heart, there's no reason you can't experience a fun virtual getaway right from home.  Follow our simple steps to get your whole family involved with planning a day or evening away to an exciting virtual destination.  You'll add some fun and adventure to your day and renew your determination to experience other cultures once travel is open to all again.
Here's our Easy DIY Guide for Planning A Virtual Getaway
#1  Select Your Destination – Take out your bucket list and choose one of your 'someday' destinations to investigate, learn more about and experience virtually.  Or you might want to revisit a place that you just love and would love to experience again.
#2 Find Some Mood Music, Movie or Theater Production or Concert Entertainment – You'll want some great background music for your virtual journey.  Search on your favorite music streaming service by asking for "Spanish Guitar Music", or "Caribbean Music", "Greek Music", etc.  For your big event find a movie or play that is based in your destination to watch.  With audio remotes, simply ask "show movies filmed in Paris" etc.  Or stream a play, opera, or concert that is now being offered free of charge by major outlets like PlayBill.com.
#3 Create a Virtual Tour Itinerary – Make up a list of the most popular tourist sites and activities to virtually visit.  Do a search for 'Top Sites and Things To Do in your destination.  Sites like YouTube, Travel and Leisure, Places & People and Travel With Drone, are great places to look for virtual reality tours. If you enjoy gaming, visit sites like NJ Online Casinos, to scope out interactive games and entertainment to add to your list.  For adventure sports, museums, amusements, gardens, hiking, etc. search for videos that show these virtual activities in your chosen destination.
#4 Gather Your Watch List for Your Big Screen TV or Streaming Device – Divide your watchlist into two parts – one of all your activities and city touring, and another for after-dinner entertainment.
#5 Plan a Meal With Food Recipes of Your Destination – This should be fun and easy to do with the assistance of Google and Pinterest searches.  Strategize with your family about what types of regional food you want to make and encourage everyone to participate in the preparation while the mood music plays in the background.  Alternatively, you could do a takeout or restaurant delivery meal.  Don't forget to include the appropriate cocktail, wine or non-alcoholic beverage.
#6 Dress The Part and Bring Your Sence of Humor! – Set a time for your grand virtual getaway to begin and encourage everyone to 'arrive' dressed for the destination.  Do some virtual touring, whip up a memorable dinner, enjoy a beverage or two and watch your main event entertainment.  At the end of the evening you'll feel like you've had a fun adventure to a foreign destination!

Now that you know how to approach the basics of planning a virtual getaway, here are some examples  popular world destinations that can be turned into a fun virtual journey:
Paris Virtual Escape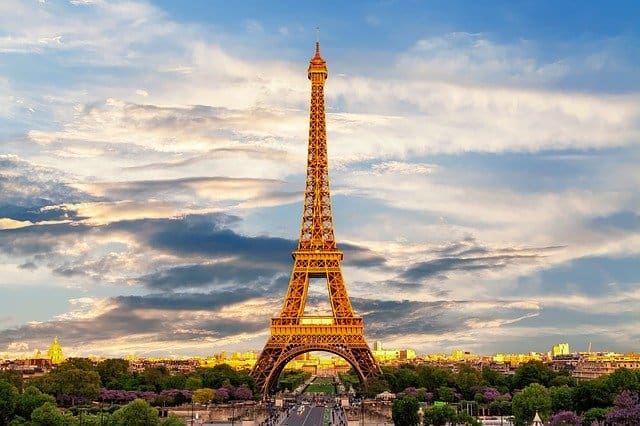 Perhaps you'll want to prepare Julia Child's famous Beef Bourguignon, even if you start it in the crockpot early in the day.  Be sure to pick up a nice bottle of French Red Wine and a barret cap to wear.  Find a striped sailor shirt and, of course, a scarf tied around your neck is essential.  Research your virtual reality tours of the Eiffel Tower, Louvre Museum, Montmartre and Champ Elysee and other popular sites.  Find a great upbeat movie filmed in France like Midnight in Paris, Cary Grant and Audrey Hepburn in Charade, or GiGi for your eveninig entertainment.
Rome Virtual Escape
There are so many menu options here!  Make a festive dinner of your favorite pasta dish accompanied by insalata, breadsticks, and a bottle of bold Italian red wine.  Don't forget the freshly grated parmesan cheese while you let Andra Bocelli or Il Divo serenade you during dinner.  Pick up some Gelato at the grocery store to top off your meal.  Round up a list of sites to take VR tour – the Colosseum, the Forum, Trevi Fountain and The Vatican.  A particularly great site for virtual reality tours of Rome can be found at: https://www.youvisit.com/tour/rome.  Finally, identify an entertaining after-dinner movie like Roman Holiday, James Bond in Spectre, or To Rome With Love.
Vegas Baby Virtual Escape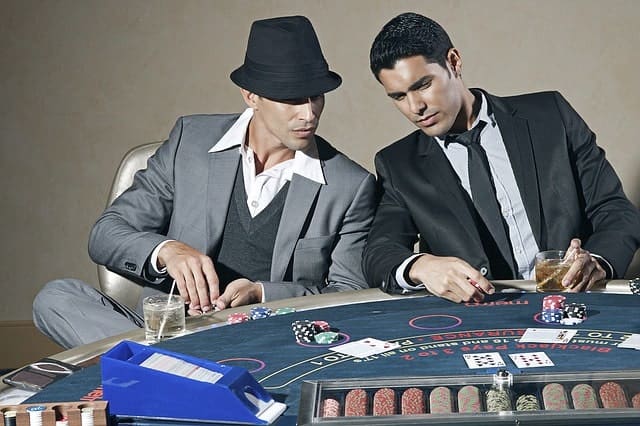 Put on your fanciest cocktail attire and plan a fun evening of Vegas fun.  Order a delicious dinner from your favorite restaurant's take out service and research some virtual vegas entertainment.  The internet is full of great casino games you can play at right at home.  From slot machines to interactive poker games or virtual roulette, it's all online.  Or pull out the card table and have a poker tournament at home.  Put on some Frank Sinatra in the background and have some gaming fun.  Search YouTube for a virtual show of the Bellagio Fountains and follow it up with a great Vegas movie (Oceans 11, Hangover, Casino) or stream a concert by one of your favorite performers.
Hawaii Virtual Escape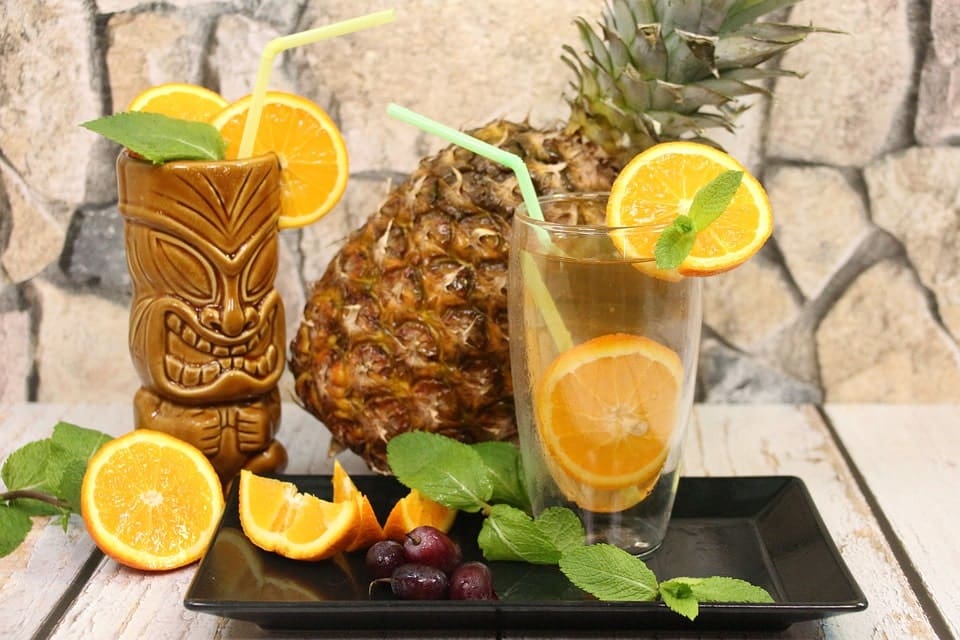 We could all use a little Hawaii beach time right now!  Dig out your best tropical shirts and sundresses and prepare an at-home luau.  Pinterest will be your go-to resource here with lots of easy decorations to create a festive atmosphere.  You can take the easy route and order some Polynesian food from your favorite Chinese restaurant, or prepare some dishes at home.  Sweet and Sour Chicken is an easy and colorful dish for instance.  Ask Siri to play some Hawaiin music while you whip up a Mai Tai or two and put a Hawaii beach video from YouTube on your large screen tv to set the backdrop.  Hawaiin movie choices could include Blue Hawaii, Forgetting Sarah Marshall or the epic move, Hawaii.
No matter what destination you choose to virtually experience, get everyone's participation and have FUN!