10 Things You Need to Prepare Before a Hike Through the Grand Canyon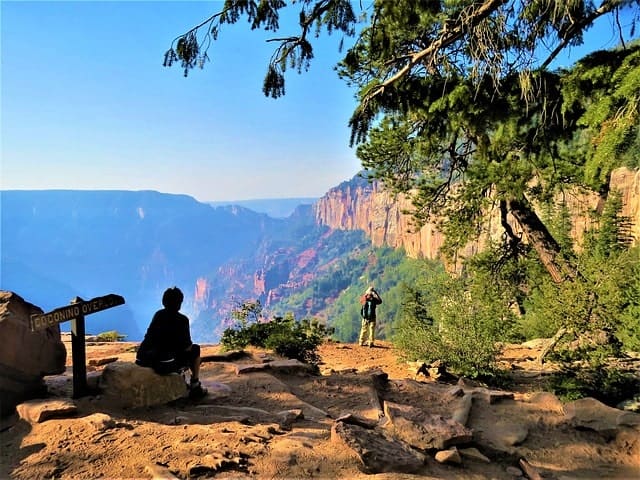 The Grand Canyon is one of the most beautiful destinations the United States has to offer. In addition to its rugged trails and scenic views, these red rocks are a testament to millions of years of history.  Everyone should visit this location at least once.  While many just view it from afar, others take to the trails and hike in the canyon.   But first-timer hikers in the Grand Canyon should be aware of certain challenges. To make your trip to the Grand Canyon as memorable as possible, here are 10 essentials to prepare for a hike through the Grand Canyon.
What to Know About the Grand Canyon
Before you pull out your luggage, it's necessary to know how the Grand Canyon is composed. At 277 miles long and 18 miles wide, the Canyon is hugely expansive. It includes four distinct points — the North Rim, the South Rim, Grand Canyon East and Grand Canyon West. Most visitors prefer the South Rim for its views and convenient location.
That said, feel free to check out any of the points, as they all offer beautiful and unique experiences. Note that Grand Canyon East and West exist on Native American reservations, so you'll have to pay a separate entrance fee for both. Whatever you decide, conduct the proper research beforehand.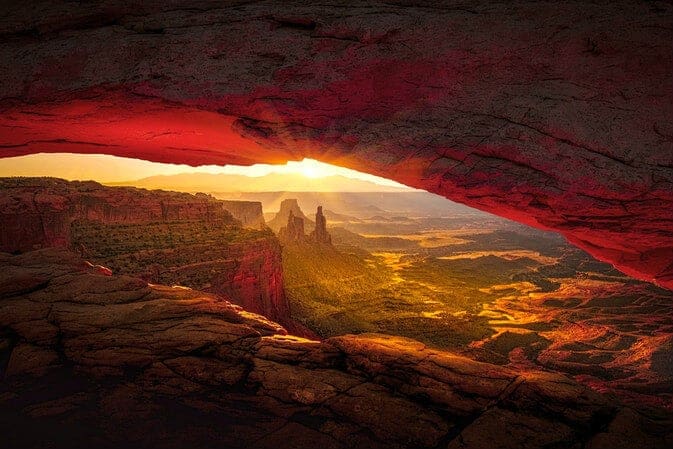 In terms of weather and terrain, the Grand Canyon is different than what you're likely used to. Once you choose which area to tour, you can pack accordingly.
Bring Along High-SPF Sunscreen
Many travelers want to check out the Canyon in summer months. You should be aware that temperatures in the Arizona desert often soar well above 100 degrees, so check the weather conditions before you go.  You should also be aware that temperatures increase as you go deeper in the canyon.  Make sure you have protective clothing on and plenty of water to drink.
Apply sunscreen every couple of hours, so you don't burn. While it's essential to carry minimal items, sunscreen is an absolute necessity. If you plan to hike with a group, make sure everyone has a bottle and a hat in their pack.
Base Layers
Before you head out on your hike, take the time to buy the appropriate clothes. These don't have to be expensive by any means. Go for shirts and shorts made for exercise. Wear heavy socks with your boots to prevent blisters. Layers are essential — at night, temperatures can drop rapidly. Avoid cotton materials and pick nylon or polyester instead. These fabrics wick moisture away.
Remember, try not to bring bulky items, as you want to have as much room in your bag as possible. But above all else, choose the right gear for the season.
Sturdy Boots Are Essential

Tennis shoes won't do for this trip — unless you plan to stick to the Rim Trail. Pick out a pair of hiking boots that fit correctly. You may want to size up so that you can wear thicker socks.
Make this purchase a few weeks before you leave. This way, you can break them in and ensure that they're right for the journey. Waterproof materials are handy as well. For winter excursions, non-slip treads are essential.
A First-Aid Kit

Because you'll be exploring for miles, it's better to be safe than sorry. Bring along a small first-aid kit stocked with bandages, antibiotic treatment and ibuprofen.
There are many ready-made packs you can buy, or you can choose to build one with items you already have. Either way, try not to forget this. While you may not use it, it's smart to have.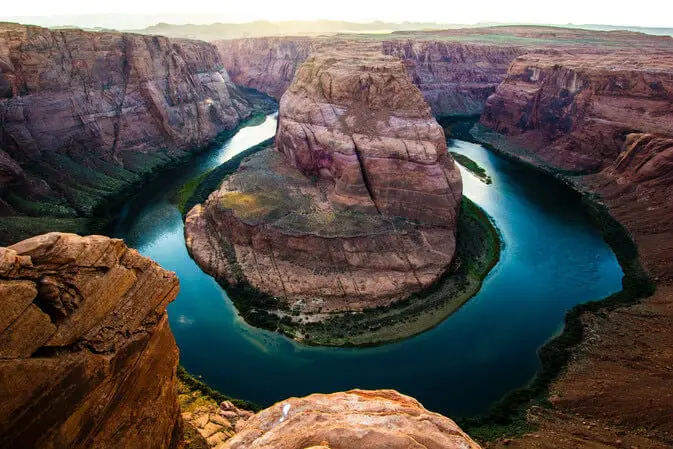 A Reusable Water Bottle
The best tip to remember is to drink water. These hikes require a decent amount of physical exertion. Combine that with the heat, and you have a recipe for dehydration.
Bring along a reusable bottle or canteen so that you always have access to water. There are several spring water filling stations at both the North and South Rims.
Hats and Sunglasses
To beat that intense sun, bring a wide-brim hat or baseball cap. Some areas of the Canyon, like the West Rim, offer little to no shade. Wear a protective pair of sunglasses as well.
If you want to visit in colder months, wear a beanie to keep your head warm. Remember, you can always remove these items during your hike. A bandana is also useful to help absorb sweat.
Nutritious Snacks
Most trails in the Grand Canyon are miles long. Pack a few kinds of snacks to make sure you're well-fed. Non-perishable items are your best bet, as you won't have to lug around a cooler or lunchbox.
Go for trail mix, dried fruits, protein bars, and beef jerky. Before your hike, eat foods with high amounts of protein — eggs, oatmeal, and lean meats. You want to be alert and energized for this adventure.
Rain and Fleece Jackets
Temperatures in the Grand Canyon drop quickly once the sunsets. To stay warm, bring seasonal outer layers. Go for a lightweight sweater or jacket in the summer. Consider a hooded raincoat to combat sudden showers.
For winter trips, go with a fleece jacket. Check the forecast before your tour so that you can pack appropriately.
A Light Backpack
A backpack is key for this trip. This way, you can store your jacket, water bottle, snacks and other gear. Whichever trail you want to hike, make sure your bag isn't too cumbersome.
You want to be able to move freely and not put any strain on your body. There are tons of different backpacks on the market, so take the time to test a few.
Other Personal Items
While these items aren't necessary, they're still nice to have. Chapstick with SPF works wonders to keep your lips protected. Bugs aren't a concern in the Canyon, but you may want to take insect repellant.
Headlamps and flashlights are useful in the evening as well. A whistle can alert others if you experience an emergency. You can also pack a portable phone charger to make sure you can take pictures and make calls.
Pack Smartly for the Best Trip Possible
A trip to the Grand Canyon makes for an exciting adventure. To ensure you have the best journey possible, bring the 10 items listed above. Happy hiking!
************************************
About The Author:  Dylan Bartlett, aka, "The Regular Guide," writes about the outdoors and more on his blog. Check out Just a Regular Guide to read about similar topics, or follow Dylan on Twitter @theregularguide for frequent updates!