Cruise Lines and Ports Temporarily Canceling Services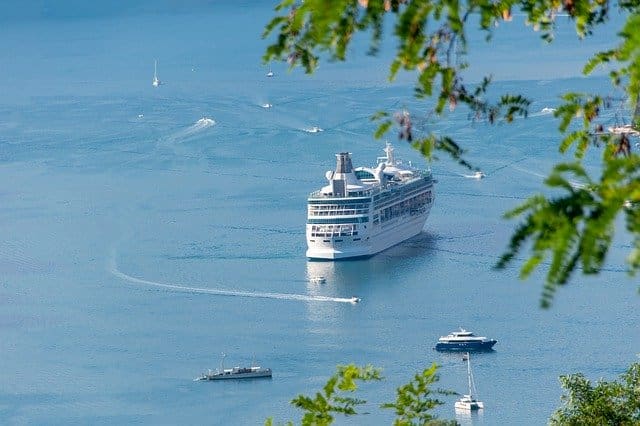 How quickly travel plans can change in the era of the Coronavirus.  Cruise ship companies and cruise port destinations are actively evaluating their options and making changes to their operations.  We've assembled a list of cruise lines that are temporarily suspending operation and of cruise ports that will not accept cruise ships for docking.  When in doubt, it's best to contact the cruise line you will be traveling with to clarify their policies which may be dynamically changing.
Here's a quick list of cruise lines and cruise ports that have announced the temporary suspension of services as of today:
Cruise Lines That Are Temporarily Suspending Cruises
Avalon River Cruises – Cruises are temporarily suspended until April 30, 2020
AMA Waterways – Cruise operations suspended between March 23 to April 26, 2020
Carnival Cruise Line – Princess Cruises are suspended for 60 days until May 10, 2020 affecting 18 ships and all their brands: Costa Cruises, P&O Cruises, Cunard, Princess Cruises, Holland America Line, and Seabourn
Celestyal Cruise Line – Suspending cruises in Greece until May 1, 2020
Disney Cruise Line – Cruises temporarily suspended until the end of March
MSC Cruise Line – 30-day suspension of cruises
Norwegian Cruise Line – 30-day suspension of cruises
Royal Caribbean Cruise Line – 30-day suspension of cruises
Viking Cruise Lines – Temporarily suspending cruises until May 1, 2020
Virgin Cruises – Postponing cruise line launch until July 15, 2020
Windstar Cruise Line – Suspending cruises until May 1, 2020
Cruise Port Closures
Baltimore Maryland – The Baltimore cruise port is closed until further notice.
Canada – has announced that cruise ships with more than a 500 passenger capacity may not dock in its ports until July, 2020.  This is expected to affect spring cruises to Alaska.
The following countries in Europe have closed their ports to cruise ships until further notice or have implemented a 14-day quarantine for cruise passengers which effectively closes the port:
Estonia
Israel
Italy
Monaco
Norway
Singapore
Spain
I've also read today that the cruise lines are reviewing their embarkation and debarkation policies.  One requirement they are considering is to require all passengers over 70 years of age to provide a letter from their doctor verifying their fitness to cruise.
We highly advise that you stay in close contact with your cruise line or country of travel to stay up-to-date on the ever-changing cancellations and closings due to the spread of the Covid19 virus.