Genius RV Tips and Tricks for Maximizing Storage Solutions during RV Travel
RV lifestyle combines the best of two worlds: the thrill of traveling the country – or even further afield – and experiencing new things every day, and the comfort of doing that in your own little nest, surrounded by your things. It's no wonder that people are drawn to RVs, and many of us dream of a few months on the road with our loved ones.  But at times, finding enough storage space can be a challenge.  Here are our genius tips and tricks for maximizing store RV storage.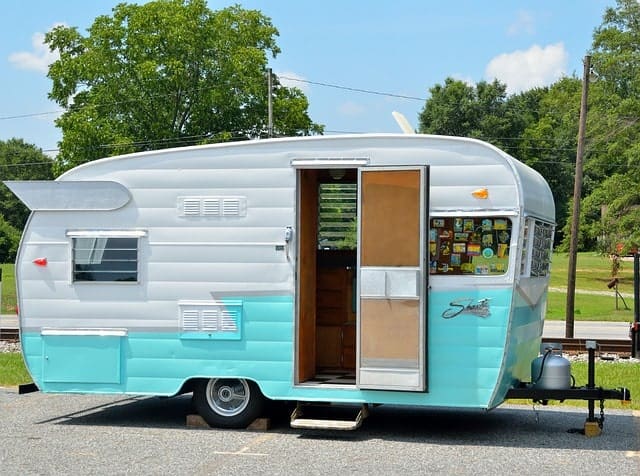 If there's one downside to RV travel, it's storage space. Between the sleeping, living and cooking areas that the recreational vehicle must contain, you also have to find space for personal belongings, food supplies, tools, toys and so on. Here are some genius ideas on how to maximize the storage space inside your RV – and what to do with all your stuff if you embark on the RV lifestyle long-term.
Do a Thorough Inventory of the RV
The first step toward a better-organized RV is to do a thorough inventory of all the stuff you keep in there. Every little item should be something you really need and use all the time. An RV is too small to keep stuff in "just in case." The kitchen should contain one of each item for every person traveling – bowls, plates, cups and cutlery – and not an assortment of dishes you don't actually need.
It's redundant to keep extra sets of sheets or a lot of towels, as most RV camping sites have laundry facilities. Books, toys and board games are fun pastimes during those long summer evenings spent parked somewhere in the middle of nature – just make sure they're popular! It's better to have a couple of new and exciting games and toys, instead of a large selection that takes up plenty of space and which nobody really uses.
Get Self-Storage
Some RV enthusiasts travel for long periods of time on the road while others spend weeks or months in a row at a certain place – both groups can greatly benefit from renting a self-storage unit. Depositing the bulk of their stuff in there which will make long-term living in an RV more manageable. A storage unit allows you to rotate your clothing, sporting equipment, tools and other items as you need them, depending on the season, your activities, and your destinations.
In addition, many self-storage facilities also provide RV storage, which can be either an indoor unit or a parking space inside the property's perimeter fencing. It's a reliable and affordable solution for keeping your RV safe while not in use.
Buy Stackable Sets

A great trick for maximizing the storage space inside an RV is to buy sets of things that are easily stackable. Random pots and pans will take an entire, precious kitchen drawer, while nesting cookware sets, bowls, and cups are huge space savers. Collapsible kitchen items, made of soft silicone, are also great acquisitions for the RV – not only easy to store, but also virtually indestructible.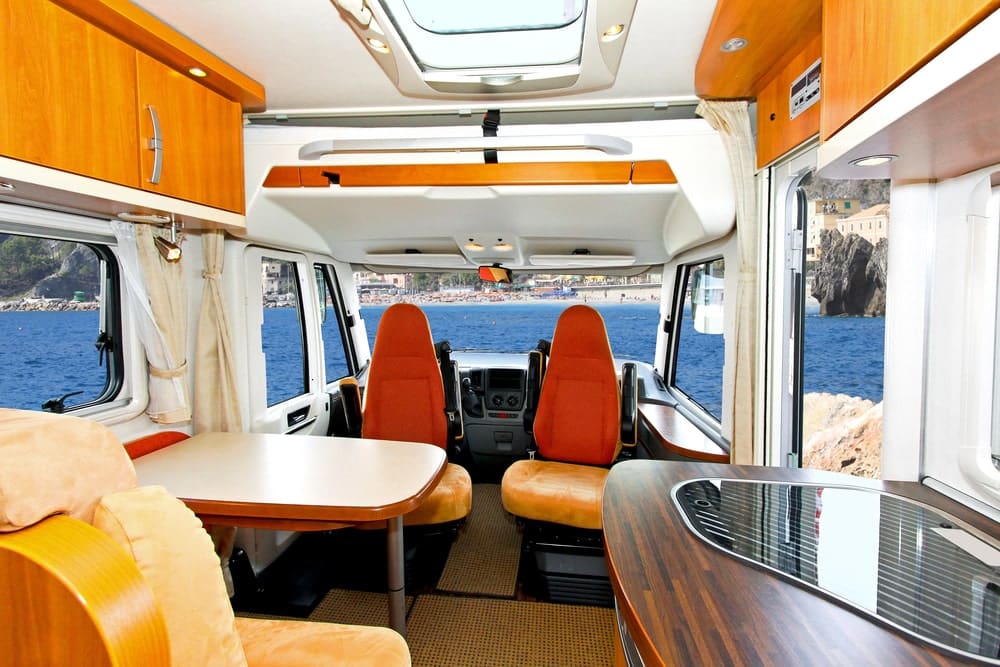 Organize Stuff into Categories
Organize the stuff inside your RV into categories and strive to keep each category in its designated area. Keep all the food items and cookware in the kitchen area – if it's a small space, you might be tempted to relocate some of it into the living area, but this will only make cooking more complicated, as you'll have to pass by people to get the stuff you need.
The same goes for clothing – try to confine it, as much as possible, to the sleeping zones. Keeping the living area as uncluttered and as airy as possible, without stuff covering the surfaces, will make your RV trip a lot more enjoyable.
Make the Most of Vertical Storage
Exploiting vertical space is another smart way of adding extra storage to your RV. Simple and inexpensive shoe organizers, made of plastic or mesh, can be attached to walls, to the doors or to the back of chairs, creating new areas where you can keep your belongings neatly organized.
Over-the-door baskets used inside the kitchen cabinets will expand their storage capacity, while wall-mounted magnetic strips are great for keeping spice jars, cutlery or scissors easily to hand. Install a pegboard close to the entry door and use it as a station for small items like keys, sunglasses, handbags and so on. You can also add one in the kitchen area for your cooking utensils.
Don't Forget about the Ceiling
Buy hanging wardrobes that you can mount directly on the ceiling. Pick rectangular, compact ones that don't get in your way, and install them above the sleeping areas. They're ideal for organizing everyone's clothes and will make tidying up a lot easier.
A hanging pot rack mounted above the sink performs double duty, as storage for pots and pans and as a drying area for cups and other utensils. Stick a paper plate dispenser straight to the ceiling, and you're catching two birds with one stone – far less dishes to do, plus some extra space in the cabinets.
Add Slide-Out Surfaces
Add slide-out surfaces wherever possible, even if the furniture in your RV was not originally designed that way. All that's needed is a simple sliding mechanism that you can find in most hardware stores, and a flat surface – a piece of wood or plywood.
Installed under the mattress, a slide-out surface will create a nightstand, where you can put your book, your phone, and cup of tea in the evening. Mounting one underneath the kitchen counter will help you increase your working space when you need it.
Ditch Food Packaging
Avoid food packaging that takes up a lot of space in the kitchen.  A medium-sized food storage container will hold the contents of two or three cereal or pasta boxes. Buy airtight containers for cereal, pasta, rice, flour, sugar and other supplies – pick rectangular instead of cylindric ones, as they're space savers. You can either buy your dry foods in bulk and save money or transfer your favorite products from their bulky packaging into the slick containers.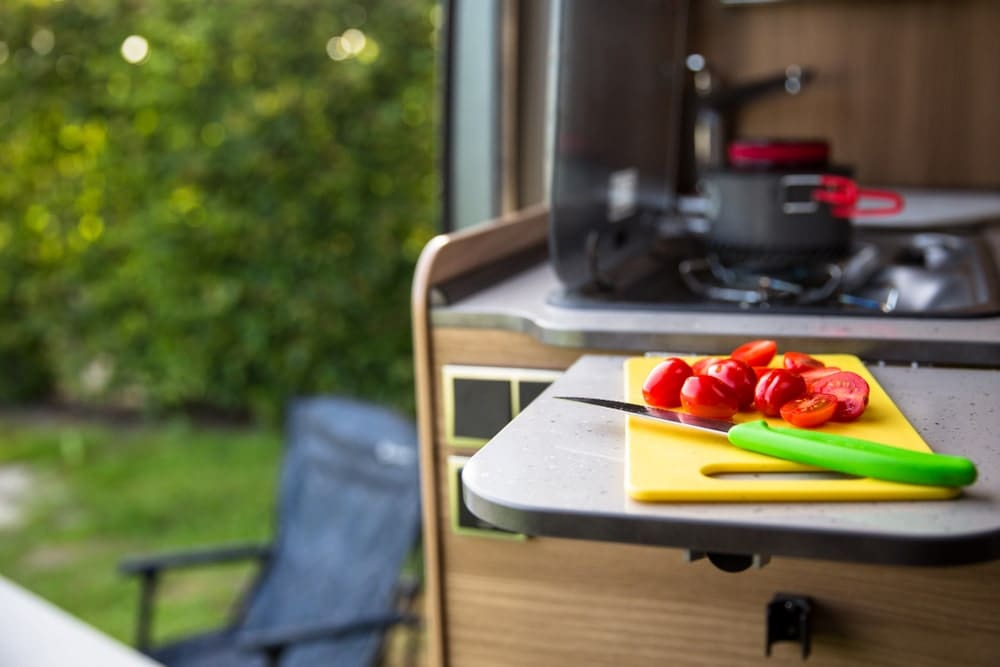 Hook Things Up
Command hooks are an RV traveler's best friends. Add them on the sides of the furniture, on unused areas of the wall, or on the outside of the RV. You can use them to hang jackets, bags and backpacks, towels, pliable chairs and so on.
 Find an Easily Accessible Place for Your Emergency Kit
The emergency kit for an RV must contain a first aid kit, backup supplies for any prescription medication you or your family members are taking, a tool kit for minor repairs, warning triangles, spare batteries and extra light sources, solar cell phone chargers, water purification tablets, thermal blankets, a pocket knife and any other tools or supplies you think might help. People traveling to remote locations should also get long-range two-way radios and a GPS satellite tracker. Make sure that the emergency kit is deposited in an easily accessible place inside the RV and that everyone knows where to find it and how to use it.
Once all your stuff in the RV is well-organized and up to date, all that's left to do is plan the perfect itinerary for your trip and enjoy the ride.