Best Things to Do in Orlando with Kids in 2020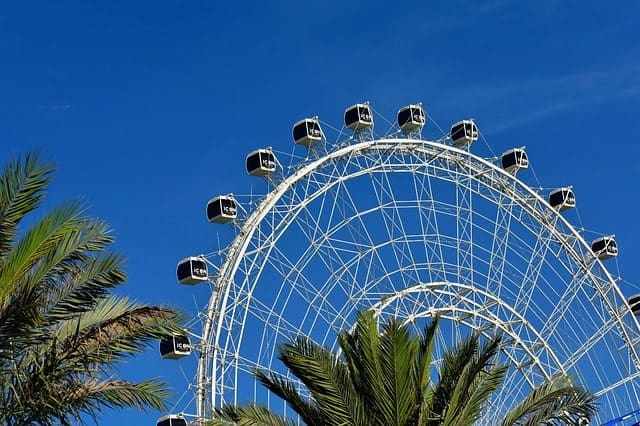 If you plan on visiting Orlando with your family in 2020, you may be wondering about what places to visit and what activities to partake in with your kids. The good news is you will not have to think much about it since Orlando is the theme park capital of the world. Orlando may have a ton of options, but what are the best ones for you and your kids? To aid you in your cause, here are some of the best things to do in Orlando with your kids in 2020.
Visit the Orlando Science Center
After looking for the best hotels in Orlando and settling in, you should definitely check out the Orlando Science Center. If the heat and humidity are getting to you, this is the perfect place to be with your kids, especially considering the fact it houses fantastic attractions like NatureWorks and KidsTown.
KidsTown is a miniature city, while NatureWorks is all about introducing kids to diverse ecosystems located in Florida. The Orlando Science Center does not have much in terms of snack and meal offerings, but the experiences alone make up for this downside, which may not even be a downside for many people that just want to have a good time with their kids.
Brave the ICON 
Previously referred to as the Orlando Eye, the ICON is perfect for families that want to get a bird's eye view of their new surroundings. Believe it or not, the ICON is the largest observation wheel in North America!
The 25 minute spin on the ICON will be an experience neither you nor your kids will soon forget. The capsules are sealed tight and air-conditioned, and they are incredibly safe. Make sure you have a good camera on you to capture the phenomenal views of Orlando.
If you are worried about motion sickness, that will be the least of your concerns, since the ICON moves really slowly.
Enjoy the Crayola Experience
While you are in Orlando, make it a point to check out the Crayola Experience with your kids. Here, you will have 25 different attractions to sink your teeth into.  Learn how crayons are actually made, create and wrap your own crayon, create melted wax paintings, and so much more.
If your kids are older, they will definitely love the indoor playground, but if they are smaller, they feel right at home at Toddler Town.
The Crayola Experience can get crowded, so make sure you visit us soon it opens up for the day.
Have a Blast at Disney World
It would be absurd if you do not take your kids to Disney World during your stay in Orlando. The Disney World in Orlando has four distinct parks, so if possible, visit all four of them. Start with Hollywood Studios; it has a new attraction that will interest your kids, Toy Story Land. While exploring Toy Story Land, you and your kids will have the time of your lives. Everything in Toy Story Land is massive; you and your kids will actually feel like toys in Andy's backyard.
On the other hand, you can check out Star Wars land, which is a must for every Star Wars fan. Other attractions include Pandora: The World of Avatar, which has the best ride across all the parks in Disney World, Avatar Flight of Passage. The queues can be long for the ride, so brace yourself accordingly. But the wait will be worth it, and that is a fact.
Live your Dreams at Universal Orlando Resort
This may come as a surprise, but there is actually a lot for you and your kids to look forward to at the Universal Orlando Resort. The resort has three main parks, At Islands of Adventure, Volcano Bay and Universal Studios. But the crowd-pleasers are Jurassic Park and Marvel Super Hero Island, which has rides for kids of all ages.
If you and your kids are Potterheads, then you can live your dreams at the Islands of Adventure. You will find Harry Potter-themed rides, and Olivanders, the popular wand shop. Then do not be afraid to check Hogsmeade, from where you can climb aboard the Hogwarts Express for a short trip or explore Universal Studios.
Spend time at SeaWorld
It would be blasphemy for animal lovers to be in Orlando and not visit SeaWorld. It not only features some amazing roller coasters but fantastic interactive experiences and animal shows. As amazing as the roller coasters are, your kids will enjoy the latter offerings. They will get to learn about animals like dolphins, sea lions, otters, orcas, which is what every kid will find interesting.
The park's latest attraction, Sesame Street, will have your kids exploring the popular Sesame Street neighborhood, including Mr. Hooper's store, Big Bird's nest, and Abby Cadabby's garden. But that's not all, it even has wet and dry play areas, and meet-and-greets with popular Sesame Street characters.
Shop at the Orlando Vineland Premium Outlets 
Apart from the theme parks, Orlando is also known for its shopping outlets. After an eventful day of exploring Orlando, its theme parks and other attractions, make sure you visit the Orlando Vineland Premium Outlets. There are over 160 stores for you to shop at, including and not limited to Prada, Coach, and Gap Kids. Even if you do not want to shop, you can get ice cream for your kids at Ben & Jerry's to conclude your day.
If it is not obvious enough, there is a lot that can be done to have fun with your kids in Orlando. Just make sure you plan things beforehand based on your interests so that you do not waste time on stuff that you and your kids may not be interested in. Of course, this means you will need to do your homework, but it will ensure your trip is unforgettable. When it comes to hotels, check out the various family-friendly hotels to make your trip even better than it would have been. If you are looking for options, you will find a couple of suitable ones here.
Conclusion 
As for saving money, there are several ways of making that possible. One of which is to get the Go Orlando Card. But it really boils down to how long you are going to be in Orlando to determine which option best suits your interests. You can also look into the Orlando CityPASS, which covers theme parks. But like mentioned earlier, you will need to do your homework, without which you will not get more bang for your buck.