COME CLOSER TO NATURE IN 7 TOP PLACES OF NEPAL
From years we have been hearing of the advent of industrialization, urbanisation and modernisation of the entire world and it seems like these three processes have peaked in this 21st century. We have high rise buildings everywhere, machinery equating manual labour, commute services like never before and a world so distant and large and yet so connected that it seems almost unreal that the human civilisation made this possible over such a short span of time. However, with such processes, rise of big cities and a capitalist and market oriented world outlook, we often tend to miss out on the romantic rustic life, the lush green fields, the tall dark trees; the nature which created us and made us what we are today.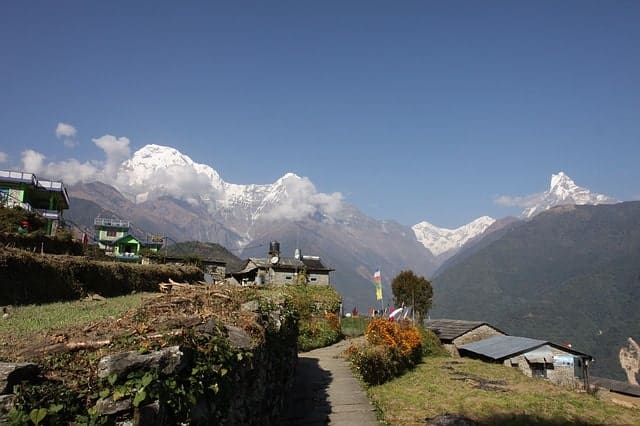 It is difficult to find natural elements around us in close proximity, especially if you live in big metropolitan cities. The feeling of being lost and a desire to be around the glory of nature grips us all at some point of time in our lives, if not regularly. We find ourselves sitting in the park or exploring the local botanical garden to fill that void and yet we find it difficult to acquire satisfaction. There is, however, a place which would leave you spellbound with its abundance of nature and its blend with a culturally rich society. It is none other than the beautiful Asian country, Nepal. With the magnificent Himalayan ranges, various lakes and extremely rich and diverse forms of flora and fauna, it keeps the visitors so engrossed in the landscape that it leaves them with a feeling of sublimity for the rest of their lives. If you plan to take a trip to Nepal, here's a list of 7 places that have very promising natural view and will fill you with nothing but joy and satisfaction.
This national park covers an area of 124,400 hectares and has been recognised as a UNESCO site. It is situated in the Himalayas in eastern Nepal and has along its side the great Mount Everest. The place has a beautiful amalgamation of huge mountains and deep valleys along with spectacularly large glaciers. A lot of endangered species can be found there such as red panda, Impeyan and so on. To have the best kind of experience in the park, to absorb the nature fully and efficiently, it is suggested that you visit it during the autumn or the spring months.
Believed to be one of the most protected areas of the world, the district terrain of Mustang is a madly famous landscape in Nepal. It exists in an extremely raw form and captures the beautiful Tibetan culture. The local culture is captivating. If you wish to explore the area further, you can try out the trekking adventure available there. This is one of the best places in Nepal to take a view of nature in its most natural, untouched and pristine form.
This national park is said to be the first of its kind to be established in Nepal. Its grandeur and magnificence led to its recognition as a UNESCO site. It is home to a wide range of wildlife. It is the characteristic that once made this place a historical hunting ground. You can enjoy the rawness and the beauty of the wild for a long time by getting yourself a room in one of the lodges situated within the area. You can also allow your adventurous spirit to be free and indulge into various activities such as walking tours and safari rides.
Pokhara is an age old tourist spot, mainly because it is home to some of the highest peaks in the whole world. It is important for it is the starting point towards the magnificent Himalayas. While the area is a great place for adventurous activities like hiking and trekking, it is also a perfect place for the quiet soul. Lakes such as Lake Phewa provide the perfect ambiance to sit back and relax with a book in your hand as you breathe in the freshest air possible.
This place is situated very close to the borders of China and Tibet and therefore offers a great mix of various cultures. It is an extremely famous trekking spot where the Tamang Heritage Trail passes through various old towns such as Gojng, Gatlag, Chilime and etc. The place offers a magnified view into the lives of the inhabitants of some of the oldest villages. There is also a lake there called the Gosainkund Lake which is an important religious site for the followers of Hinduism.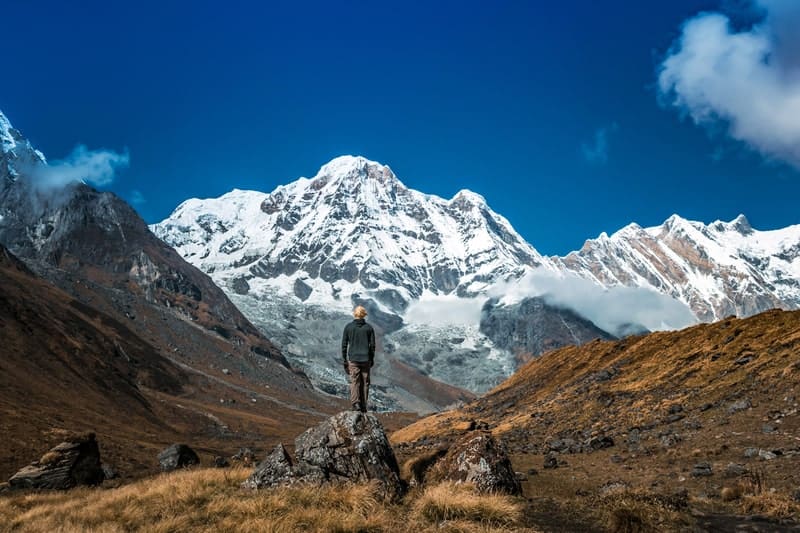 Even though it is said that this region has some of the most dangerous mountain ranges, the place can be called as a heaven on earth without any second thoughts or doubts. It has the most famous and the most difficult trek which is famous for the Annapurna Base Camp trekking in the world.  The trek of the entire circuit takes about 21 days and the walk takes you through some of the most breathtaking views. If you take a trip to Nepal, there is no way you can miss this beautiful region.
The eastern hills of Nepal house a region infused with the smell of Nepal tea. This region is counted as one of the most tranquil places in Nepal, this region is named Ilam. It has gently sloped hills and is a perfect spot to witness the beautiful sunrises and sunsets. Ilam is agriculturally very rich and is famous for its fine cheeses. It also houses Gajur Mukhi which is a carved tunnel with the images of Hindu deities and is considered to be an important pilgrimage site.
It is never too late to connect with nature, book your tickets today!
****************************
About The Author:  Bipin Baloni is a yoga teacher from India and his core specialization is in Hatha and Ashtanga Yoga. He organizes 200 hour yoga teacher training in Rishikesh. Bipin Baloni conducts Yoga Teacher Training in India in different cities. He loves writing and reading books related to yoga, Meditation, Ayurveda and Health.