5 of the World's Most Scenic RV Resorts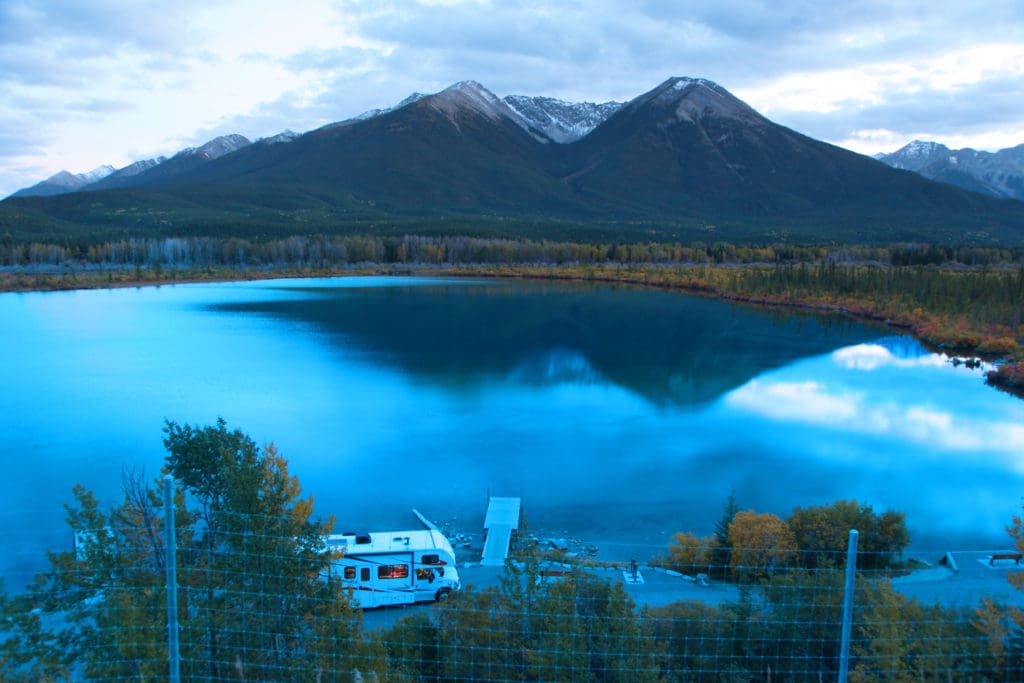 One of the great benefits of RV travel is that you can choose your travel experience to fit your needs. The budget conscience or adventurous RVer may find themselves staying at a remote boondocking site in the mountains or a free campsite on the beach. Those with more moderate needs can stay at any of the many great private or park campgrounds located throughout the world. For those with the desire for opulence or to experience truly exotic regions of the world, there are also many options that come in the form of exotic RV resorts. Here we will look at 5 of the most exotic RV resorts around the world.
USA – Normandy Farms Family Camping Resort, Foxboro, MA
There are several high-end exotic RV parks in the United States to choose from. Most of them tailor their services to a very narrow subset of the RVing community. Some are restricted to new Class A RVs over a certain length, others are owner-occupied and some are less family-friendly than others. Normandy Farms is none of these things. Instead, it is a family-friendly exotic RV resort that just about anyone can enjoy. In fact, it is also open to tent campers and they have a number of cabins and yurts available too.
The facilities are first-rate here and include some things that you won't find at other parks including a BMX style bike park, two softball fields, pickleball, fitness center, business center, creative arts center and much more. They also have indoor and outdoor pools, Jacuzzis, saunas and a wellness center where you can enjoy a relaxing massage.
The park is located between Boston and Cape Cod so there are numerous opportunities for activities outside the park as well. There are guided trips offered by the park and they can assist you on planning trips on your own as well. All in all, this park is one of the premier family destinations in the USA.
Canada – Boulton Creek Campground, Banff
When it comes to exotic locations in Canada, few can match let alone surpass the Banff area. Boulton Creek Campground is the best RV park in the area. While it is a park (Peter Lougheed Provincial Park) campground, it provides excellent facilities and great access to the surrounding beauty of the region. It also tends to be significantly less crowded than other campgrounds in the area. You won't find swimming pools, tennis courts or massage facilities here, just good solid hookups and a great place to park. The real exotic experience comes from the surroundings. The Banff area is in the core of the Canadian Rockies with some of the most beautiful scenery in the world. There is also world-class mountain biking, hiking and outdoor adventuring here. If that sounds like your idea of an exotic getaway then Boulton Creek Campground should be high on your list.
Great Britain – Graig Wen Holiday Accommodation, Snowdonia
Located in the Snowdownia National Park in North Wales, Graig Wen offers a broad range of camping experiences for single travelers all they up through families and large groups. Options include standard camping, glamping, and higher-end cottage experiences. Like Boulton Creek in Canada, the exotic nature of this park has more to do with its surroundings. This area is known for its scenic beauty which can be enjoyed by car, on foot or bicycle. The neighboring countryside is home to the Mawddach Estuary, sandy beaches, steam train activity, zip lines, castles and quaint villages.
Europe – Le Ranolien Campsite, France
Located on the pink granite coastline of northwest France, Le Ranolien offers an exotic, affordable and family-friendly destination. The location makes it easy to get to for those in western Europe as well as those coming through the Channel Tunnel from Britain. The facilities here are first-rate with six swimming pools and a lot of outdoor activities available for the entire family. There are also onsite bars and restaurants open year-round with an underground discotheque open during the peak season. The surrounding area also offers many great opportunities for offsite activities. The nearby pink granite coastline is a great place for a stroll or to explore.
Mexico – Los Leones RV Park: Palenque, Chiapas
This RV Park is located in southwest Mexico and provides great sites for larger RVs. The exotic nature of this RV park is focused on its surroundings. It is located in a field surrounded by lush jungle where you will feel as though you are channeling your inner Indiana Jones. The park provides guided tours of the surrounding town and archeological sites including the ruins in the nearby National Park of Palenque.
When you are looking for somewhere exotic to explore, traveling by RV opens up a world of opportunities.  These include outstanding campgrounds that offer first-class access to exotic regions as well as luxury RV parks which provide an exotic experience on their own.
************************************
About The Author:   Kelly Long works on the content development team at Outdoorsy, an RV marketplace connecting RV owners to travelers. She loves exploring the world by campervan.