5 Reasons to visit Wisconsin Dells (the indoor Waterpark Capital) in winter

Waterpark enthusiasts from around the country and globe are known for keeping a close eye on the changing seasons. As soon as the last bit of chill has left the air and summer is considered to have arrived, the crowds make their way to Wisconsin Dells in anticipation of being one of the first to enjoy the outdoor experiences that await. This waterpark capital is situated in southern Wisconsin and has long been known and loved for its vast network of parks featuring the best in thrilling waterslides, pools, attractions and beyond!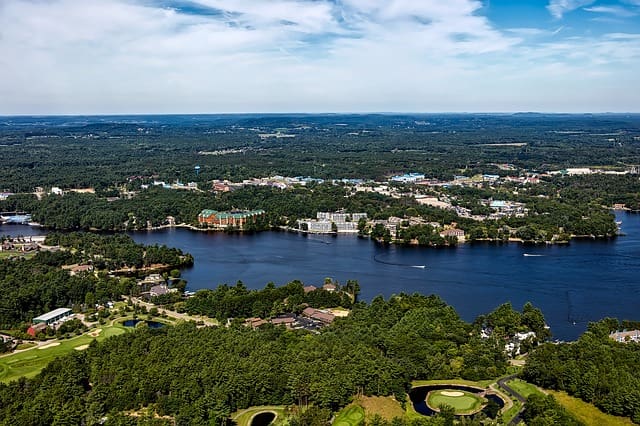 Needpix.com
While the outdoor waterparks may take center stage during the summer months, winter in Wisconsin Dells promises to be just as captivating. A variety of cold-weather activities hosted both indoors and outdoors mean guests who arrive during the colder months have just as many options for fun, with the added bonus of fewer crowds. Here are the top five reasons to visit Wisconsin Dells during winter when you've committed to putting together the ideal itinerary.
The Wine Tasting
When it comes to deciding on things to do in Wisconsin Dells in winter, the regional wineries know no seasonal limits. Visitors to Wisconsin Dells will find a long list of fun and welcoming wineries in this area that make for an ideal afternoon of sipping something savory when the weather outside gets frightful. While Baraboo Bluff Winery is often considered a must-try stop, its new sister location goes by the name Broken Bottle Winery and is well worth a visit too when you're looking for comfort, flavor and winter fun. Located at S2229 Timothy Lane, Broken Bottle Winery is open every day of the week between 11:00 am and 5:00 pm and provides guests with a space complete with spacious tasting bars, indoor seating and plenty of small-town charm.
The Bowling
Bowling has long been a favorite pastime for Wisconsin natives and a winter stop in Wisconsin Dells is a great excuse to get in on the fun while staying cozy indoors. Chalet Lanes & Lounge is a year-round bowling stop that's perfect for those with a competitive edge but just as equally caters to families. Located at 740 Elm Street, Chalet Lanes & Lounge is open Sunday through Thursday from 11:00 am until 2:00 am with extended hours on Friday and Saturdays until 2:30 am.
When the plan is to enjoy a bowling day or evening with the kids, bumpers and automatic scoring are readily available to keep things safe, simple and fair for everyone. An extensive on-site game room means that once the game is over, the fun can continue arcade-style. If you happen to find yourself at this location during Rock & Bowl, you'll enjoy the best of bowling accompanied by music, lights, and fog. Cure any craving by ordering up pizza, sandwiches, and sodas while you play.
The Fun in the Snow
Deciding on things to do in Wisconsin Dells in winter isn't just about indoor adventures but can also mean embracing the season and heading directly for the snowy fun. Christmas Mountain Village is the area's premier place to be when you're looking for a destination where skiing and tubing are readily accessible. Located at S944 Christmas Mountain Road, guests who make their way to Christmas Mountain Village can enjoy a maze of trails and 16 downhill runs perfect for practicing skills on the slopes. Lessons are readily available for those just learning how to function on two skis while more experienced snow sport athletes can hit the fresh powder from the moment they arrive. If you're more in the mood for tubing, don't worry about bringing anything at all because tubes are available for rent on-site.
The Indoor Waterparks
The idea that waterparks are reserved for summer is nothing more than a myth when you head to Wisconsin Dells in the winter. This area hosts a number of indoor waterparks that are temperature regulated to keep guests warm, happy and enjoying summer fun in the middle of winter. Mt. Olympus Resort located at 1701 Wisconsin Dells Parkway is particularly popular among guests looking to make the most of a winter waterpark experience in Wisconsin Dells. From the raging river to the Diamondback waterslide and the many hot tubs in between, an indoor waterpark adventure at Mt. Olympus is sure to be thrilling and unforgettable.
The Mystery
Add some mysterious fun to your winter getaway to Wisconsin Dells by making time for an escape room adventure while you're here. These team-building experiences require everyone in the group to put their best detective work to use as efforts are combined to solve a mystery in order to "escape" the themed confines. The Dells Escape Rooms located at 325 Broadway provide a variety of storylines to be experienced with each session lasting 60 minutes. During that time, you'll work on puzzles, find clues and hopefully solve the mystery that leads to you and your group's ultimate escape!
***********************************
About The Author:  Caitlyn Knuth is a travel writer whose own adventures have inspired her to write about everything from the most delicious cafés in Paris, France to the breathtaking salmon runs in Juneau, Alaska. Working in association with Spring Brook Vacation Home Resort, she enjoys writing and sharing about the Wisconsin Dells in the hope others will pack up and head out on Wisconsin-bound adventures of their very own.