9 Unique Things To Do and Great Places Locals Know in San Diego California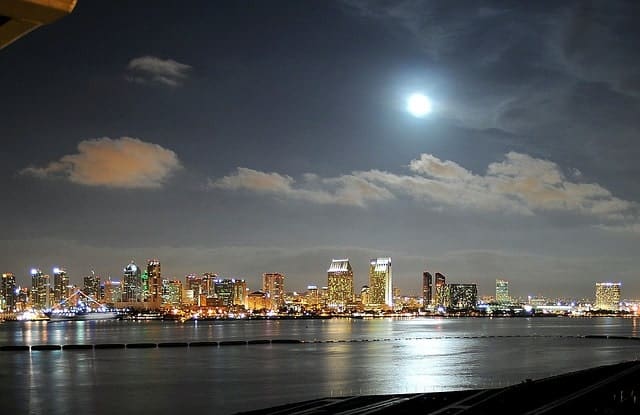 Looking for something fun to do today in America's Finest City?  There are two things that we can all agree on when it comes to San Diego: one, the weather is fantastic; two, there's always something entertaining to do.  Between the beaches, restaurants, and the famous zoo, this southern California city is exciting day and night.  Whether you're a local or a tourist, here are nine unique things to do to keep you entertained in San Diego.
Balboa Park
With its stunning hiking trails and over a dozen museums to choose from, it's easy to spend hours upon hours exploring the beauty of Balboa Park.  Balboa Park describes itself as a place where culture, science, and nature collide. And there's simply no better way to put it.  At this park, you can check out the Japanese Friendship Garden, visit the San Diego Air & Space Museum, or head to the San Diego Model Railroad Museum. If art is more your speed, check out the San Diego Museum of Art or the Timken Museum of Art.
When you're done, you can shop, eat, and entertain yourself in dozens of different ways for hours and hours.  From dog parks to playgrounds to performing arts venues, Balboa Park just might be San Diego's greatest gem.
Cabrillo National Monument
If you find yourself at the Cabrillo National Monument, a hike to the tide pools is a must. It's an enchanting other-world of marine life in the intertidal zone.  If you live in the area, consider volunteering in the park. Volunteers are always in need to protect the land and educate others on this natural wonder.
Only have a few hours to spend?  Check out the monument in honor of Juan Rodriguez Cabrillo or take photos at the Point Loma lighthouse.
Rooftop Cinema Club
Located in downtown San Diego at the Manchester Grand Hyatt, you'll find the Rooftop Cinema Club.
With incredible views of the city all around you, this outdoor movie theater blows the concept of the classic drive-in away. It also has a bar and a full food menu, so you can eat and drink before and during the show.  Go early, and you can play some Jenga, Connect Four, or classic board games before the movie starts.  Oh, and did we mention the bottomless popcorn?
Get Tipsy at a Tiki Bar
San Diego is known for having great tiki bars, and this is one SD tradition that never gets old. 
False Idol and The Grass Skirt are favorites if you're looking for a fun bar scene. Bali Hai is a bit more refined, with a full restaurant and incredible views of the San Diego Bay Harbor. Whether you grab a full dinner or have a couple of apps in the lounge, a Mai Tai is a must!
Whaley House
In the mood for a paranormal ghost experience? 
The Whaley House is considered one of the most haunted homes in the United States.  People claim to see the image of Thomas Whaley himself, along with a host of other spirits. You might even get a glimpse of Yankee Jim, who was hanged on the property when the home was a functioning courthouse.  You can tour the house and museum during the day or give yourself a scare and visit after the sun goes down. Ghost hunts and private after-hours tours are also available if you're brave enough.
Trilogy Sanctuary
From yoga classes to aerial lessons to a vegan café, Trilogy Sanctuary is the place to go for your daily dose of wellness.  But what really makes this place special is its special events.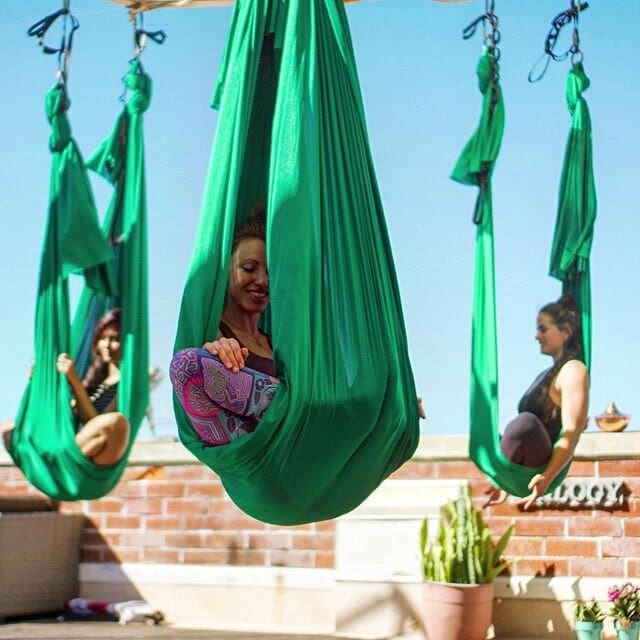 Rooftop Yoga Image Source:  Trilogy Sanctuary
On certain nights, you can partake in some Reiki healing, listen to live music on the rooftop, or express yourself at spoken word poetry jams.  What makes this place super unique is their full moon drum circles. These passionate parties are complete with fire performers, aerial acrobats, and "magical elixirs" at the bar.
Lucha Libre Taco Shop
With so many good restaurants to check out, you could literally eat your way up and down the streets of San Diego. But if your first priority is to have some fun and Lucha Libre Taco Shop is the place to go.  This Mexican wrestling-themed restaurant is open for lunch and dinner, serving up tasty dishes like burritos and (you guessed it!) tacos.  Not in the mood for Mexican food? Go anyway. The décor alone is worth the trip.
Sample Some Brews in Beeramar
There are so many craft breweries in the Miramar neighborhood of San Diego that people now refer to it as Beeramar. You'll find more than 15 breweries within just a few minutes of each other. Some of them are close enough in proximity that you can do a walking tour from one to the next.
Ballast Point Brewing Company is a favorite, as are Pure Project and Amplified Aleworks (which happen to be side by side for ultra-easy bar hopping).  You can book a tour of several different breweries or hop on a brew bus to get you from place to place.  Check out Hop Light Social for a complete list of all Beeramar breweries and how to get from one to the next.
Harper's Topiary Garden
Pull up to Harper's Topiary Garden and you'll swear that Edward Scissorhands must have been there to work his magic.  Filled with over 50 life-sized topiary trees and shrubs, this garden is literally someone's front yard. And the couple that created it did the work themselves.  It's a sight to behold, and if you're looking for something fun to do that won't consume hours of your day, it's one San Diego attraction that you don't want to miss.
In Summary
San Diego is home to 1.42 million people, so you can be sure it offers something for everyone of every age and lifestyle. From family-friendly outdoor activities to a thriving bar scene and nightlife, San Diego is one place where you'll never be bored.  And if all you want to do is relax and bask in the sun, there's an easy solution for that too: just head to the beach!
**************************************
About The Author:   Elaine Chavez is the Business Manager at 625 Broadway, luxury lofts in the historic Spreckels building in San Diego's Gaslamp district. With over eight years of experience in the industry, she begins and ends each day loving what she does. Elaine is passionate about helping people find the perfect place to call home and shines at building a community that everyone is proud to be a part of.