Tips For Successful Eco-Friendly Vacation Planning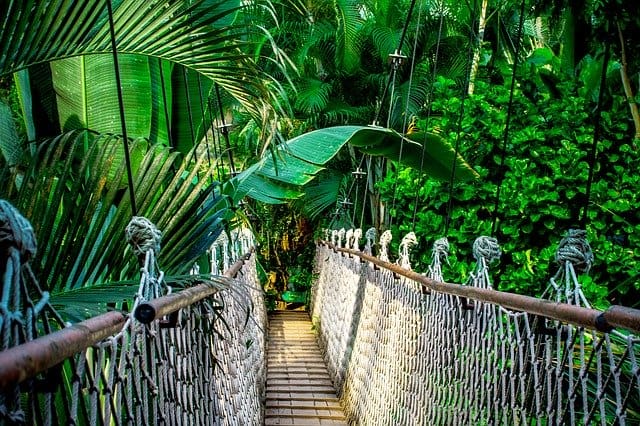 Once upon a term, "eco-friendly" and "vacation" certainly wouldn't have been breathed in the same sentence. Now, this is becoming increasingly common, as the world tries to make amends for climate change.  For many people, the link between these two topics is quite difficult to influence though. Sure, we all know the immense effects that travel has on the environment, but it can sometimes be difficult to grasp how we can make a difference while on our vacations.
While we don't hold all of the answers, today's post will now take a look at some of the hard and fast ways you can do this and ultimately, do your bit for the environment.
Every kilo counts
In some ways, the airlines have helped us with this first point. After all, compared to the situation ten or so years ago, we can't take anywhere near as much baggage as we once did (without paying a hefty premium at least).  As we all know, planes are one of the worst culprits when it comes to the environment. As we also all know, the heavier they are, the worse this gets.
As such, try and pack as light as you can. There are all sorts of hacks that can allow you to do this; whether it's by wearing as much of your suitcase as possible, being shrewd with your shoes or just accepting that you may have to wash clothes while you are away, rather than take umpteen garments.
Try and ditch the plane altogether
OK, so this isn't going to be possible for most of you, but an interesting statistic is that if you were to cut a five-hour flight from your schedule, you would contribute one ton less of carbon to the environment.
Of course, if you are driving to your destination of choice, this will get replaced in some regards. This replacement figure is much, much lower though – particularly if you opt for the ever-increasing local getaway. London obviously grabs the headlines in this regard, with lots of great hotels, but there are other brilliant options.
This even stems to your beer
Some might suggest that this next tip is pushing the boundaries too far, but hopefully you get the point.
As we all know, some products have a higher carbon footprint than others. Beer is one of the biggest culprits of this, as most big beer brands are found in pubs all around the world. Quite often, this beer has made an almighty trip to get to that tap of choice.  What's the better solution? Turn to something locally brewed. It's traveled a smaller distance, while you also get the culture benefit.
The classic hotel tips
There is sometimes a lot of skepticism in hotels when we see the signs about reusing towels and so on; a lot of travelers think that this is just to save the chain in question a few quid.
As it turns out, they are completely correct when they talk about the environmental reasons. Sure, it will help the efficiency of house service, but not washing your towels every day is something that can make a monumental difference to the environment.  The in-hotel tips don't stop there either; try turning most forms of electricity off when you leave the room, whether it is aircon, the lights or the television.